A few months ago Groupon had a special for 15 issues of Food and Wine Magazine for only $12. Every year I like to subscribe to a new food magazine, and this deal was too good to pass up. I got my first issue last week and read it cover to cover. It seemed like there was a lot more talk about wine than food, but that could be because I'm not as interested in wine. I didn't realize that so much went into wine making! Anyway, the cover of the magazine was a spectacular looking rack of lamb and the recipe was simple. If you're a lamb lover, you will certainly enjoy
Garlic-Crusted Roast Rack of Lamb
. The only one who didn't enjoy it that much was my dad. He gave it a B because he said he wasn't really in the mood for lamb, but my mom even liked it, and she doesn't like lamb! On with the pictures.
Nick "Yan Can Cook"-ing the garlic. The knives were going so fast that they're a blur!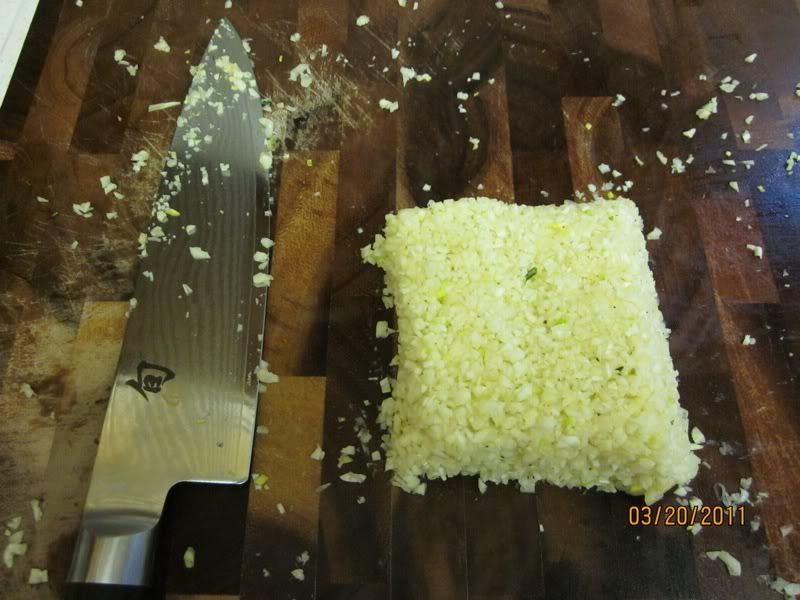 This is a little less than three heads of garlic for the lamb rub.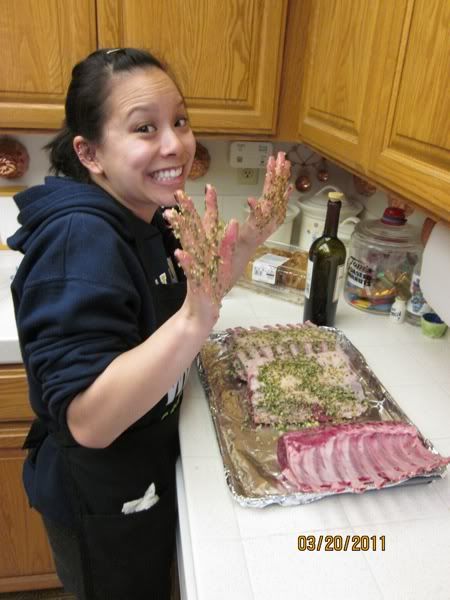 Usually Nick is the one who handles the meat because I don't like touching it much. I had tossed him a metal bowl to mix the rub in. We look down at his hands and he goes, "Did you cut yourself?!" because there was a little bit of blood on one of his fingers. So I stick out my hands and take a look but nothing is there and then we're staring at the bowl, but then he realizes that he has an ity-bity little cut on his finger from the foil. Since he had that little cut he didn't want to touch the raw meat and risk getting any kind of infections.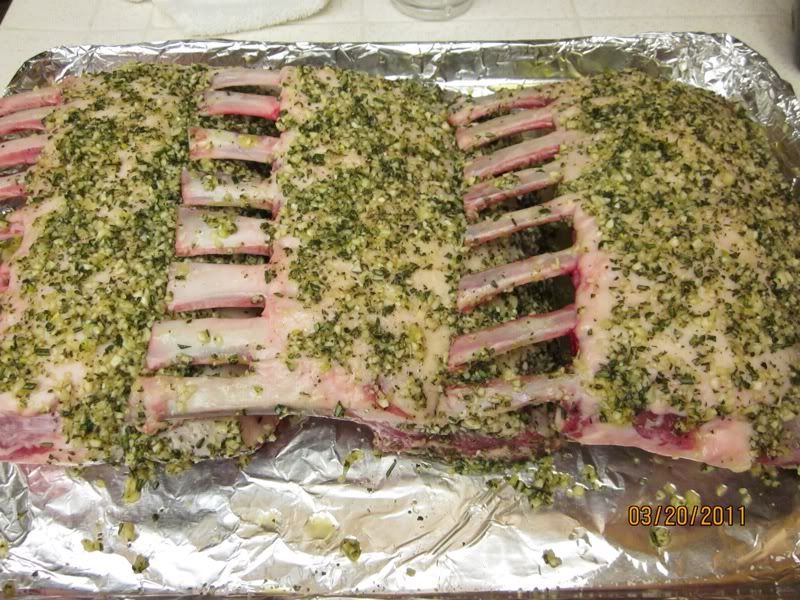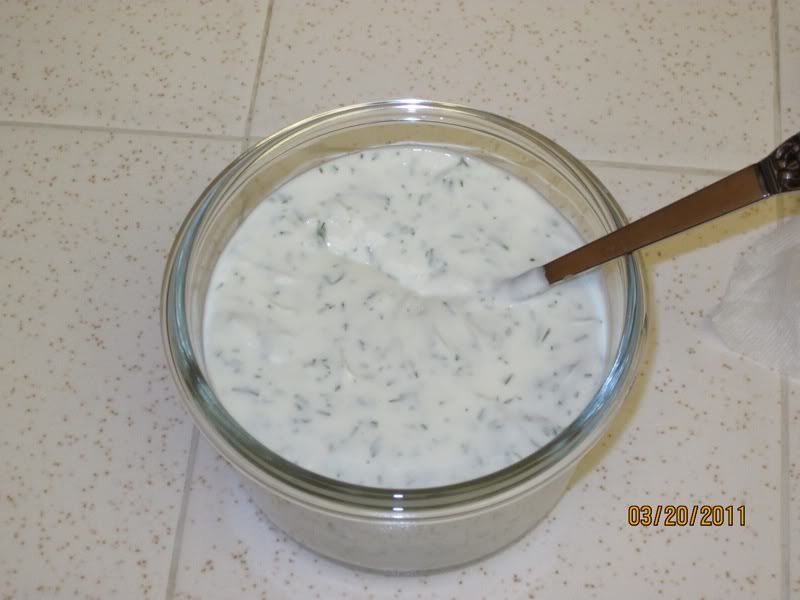 Greek yogurt mixed with minced dill weed.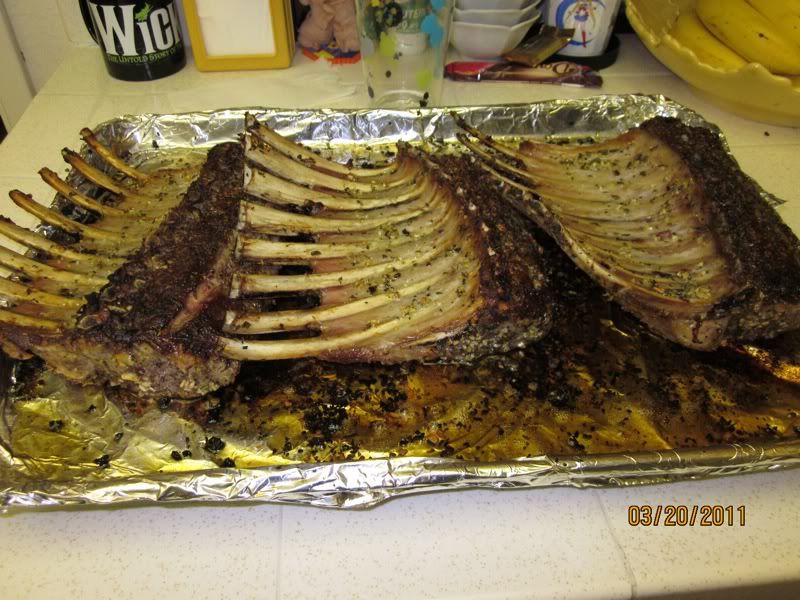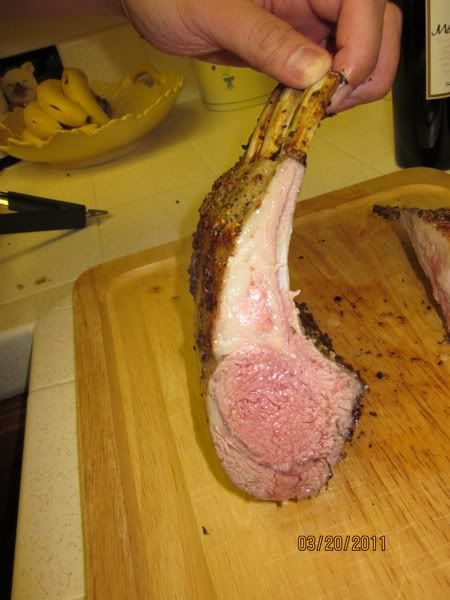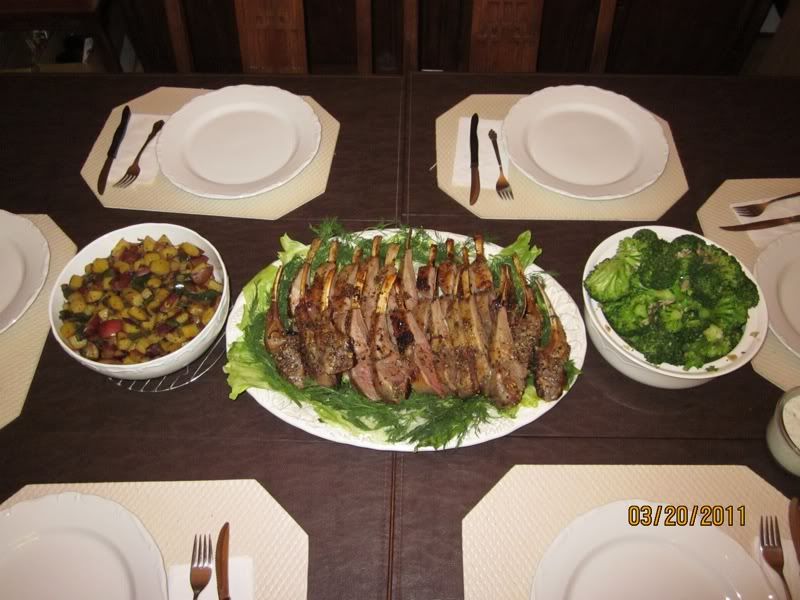 I had so much extra dill for the yogurt that I paired it with some lettuce as garnish.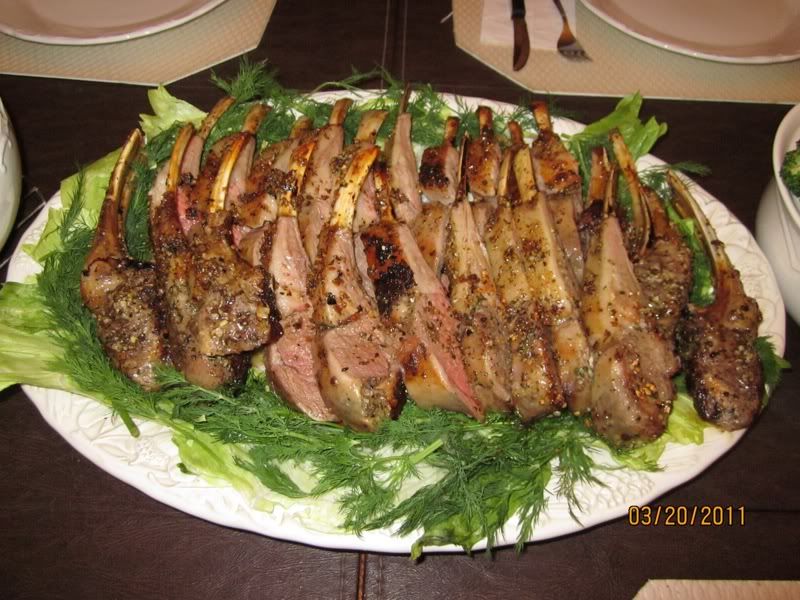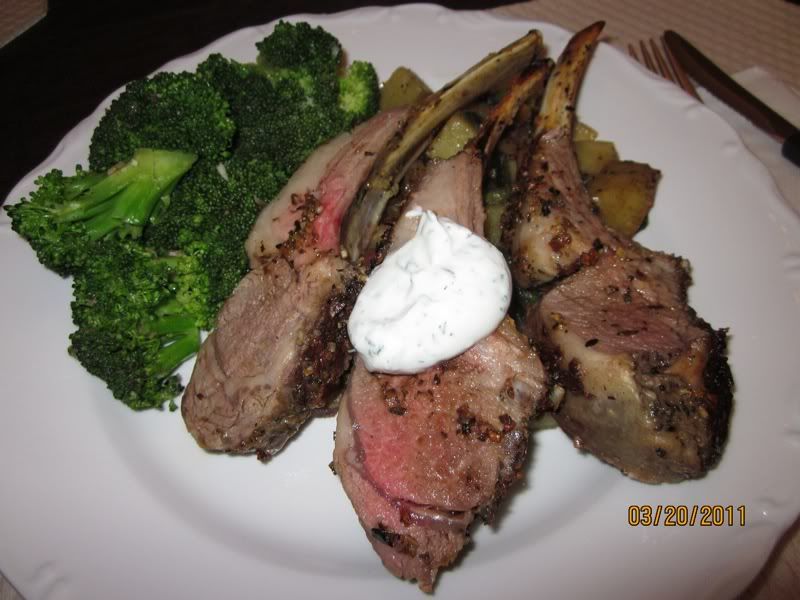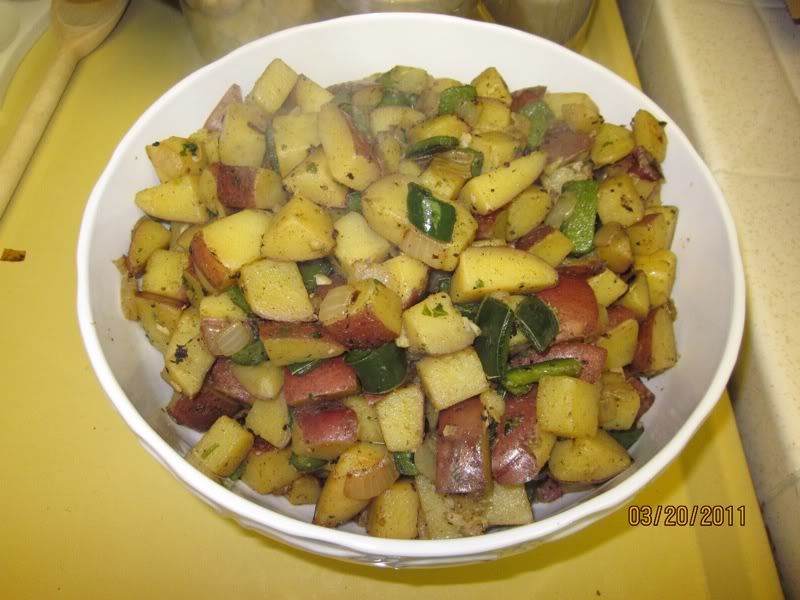 These were a hit! Usually with a roasted dish we roast potatoes along with it, but Nick has been wanting to make country-style potatoes for a while so we decided to try it out.
Nick's Country-Style Potatoes
Serves 8
Ingredients:
10 red, cubed

2 poblano peppers, seeded and cubed

1 yellow onion, diced

7-8 cloves garlic, sliced

1 tbsp cayenne pepper

salt and pepper to taste

4 tbsp water

Directions:

Parboil the potatoes for 8-10 minutes until they are soft, but not mushy. Drain and run under very cold water. In wok, saute pepper and onions until they become soft over medium-high heat. Add garlic and sauté for another minute. Add potatoes, cayenne, salt, and pepper. Saute for about 5 minutes over medium-high heat or until potatoes have a nice crust. Pour in water and cover immediately. Let steam until soft, about 7-8 minutes.

Note: Nick did his potatoes in two batches so that they would cook evenly.