I had said before that I really enjoyed the Palladio lip stains and lip balms. This weekend I went back to Sally's to get more before their buy two get one free sale was over. (It is over now.) It is a good thing that these are affordable otherwise I would be broke as a joke. For $5.79 a pop, I think these lipstains are a bargin since the Covergirl Outlast Lipstains can run between $7-$9 depending on your store.
Front to back: Orchid, Nude, and Berry
From Left: Orchid, Nude, and Berry
I have to say, the staying power of these are amazing. I used my normal baby wipew to try to get the colors off right after I took pictures of these swatches. The Orchid and Nude came of relatively easily, but I can still see a faint hint of the Berry from two days ago.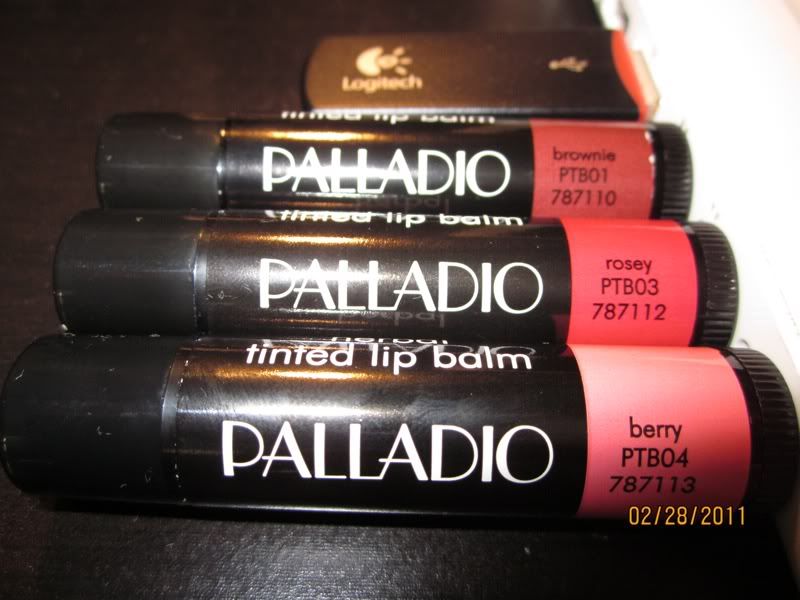 From top left: Berry, Rosey, and Brownie
I do enjoy these tinted lip balms quite a bit and now own six different colors. My only complaint is that they aren't as moisturizing as chapstick, but I guess that is the nature of lip balm. Since I'm chapstick addict, this will take some getting used to, but it's been going well for me for now.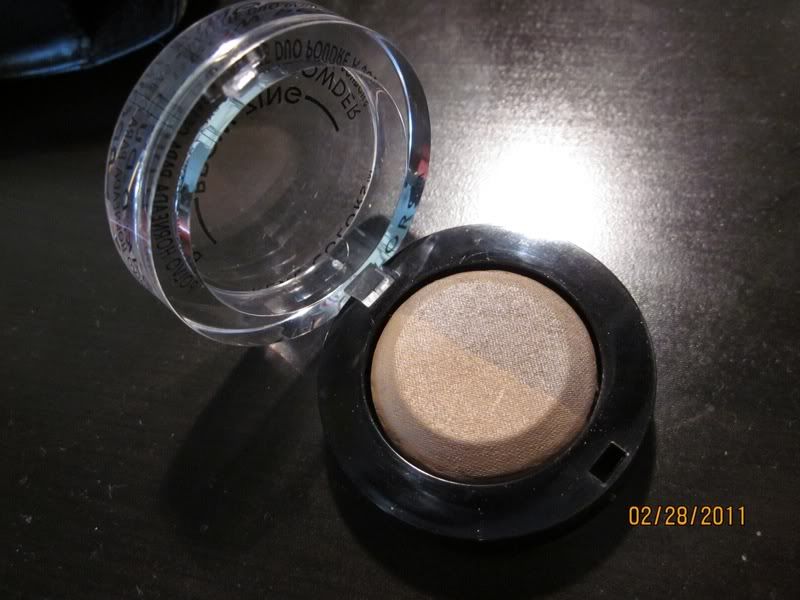 Brow Zing in Brunette; $4.99
Recently, I have discovered the benefits of defining my brows. I'm talking really recently, like in the last month or so recently. I have very light and thin eyebrows which makes my face look odd if I do a darker eye makeup look. Oh what a difference making my brows darker makes! I have been slightly darkening my brows for years since one of my guy friends in Riverside noted that I have almost nonexistent brows. I say "slightly" because I would us an angled brush to soften my black eyeliner and then use the residue on my eyebrows. This did the trick for a while. Then, just about a month ago, I upgraded to Maybelline's Define-A-Brow pencil to fill in the blank spots, but I think the medium brown color that I have might be too light to match my complexion and hair. I picked up this Brow Zing and enjoy it so far. It looks more natural to me than the pencil since I can control the amount of coverage I want and need with the powder.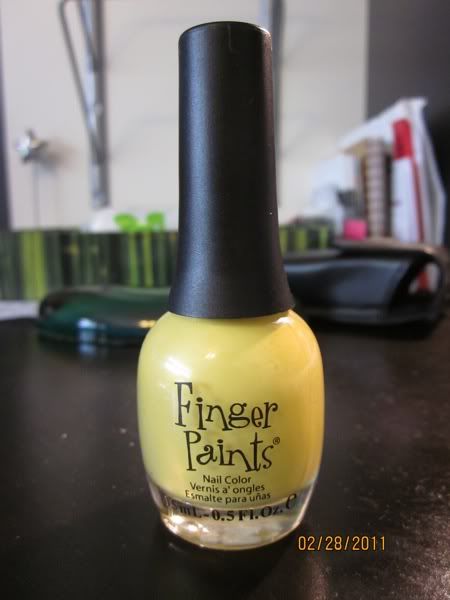 Finger Paints in Yellow Bikini; $1.99
After trying this color on, I'm not a huge fan, but since it was only $2 in the clearance bin I went for it. I will probably wear this during the Spring and Summer.