Originally I was going to post this entry with the Palladio lip products entry, but I decided that it was just too long all together as one. I joined another one of those free boutique sites called
Hautlook.com
(HL) because of a beauty blog I follow. These types of sites bring you big-name-brand and boutique fashions at a discounted price. I belong to three already. The only problem with them is that they are very slow in shipping you your products. I like to look at these sites when I'm bored because they change everyday, but tend not to buy much from them. This time, however, I did purchase some beauty products. It was a nice surprise when my package showed up at our doorstep so soon. I wasn't expecting it for a while.
Back in the day my local Longs Drugs used to sell Jane Cosmetics products. As a teen I remember getting this brand because it was inexpensive and I thought the colors were pretty. I still think the colors are pretty, but their prices have gone up since my teenage days. Their prices are a dollar or two less than brands like Revlon, Covergirl and Maybelline but still pricier than Wet n' Wild and NYC. Unfortunately, Jane Cosmetics isn't readily available in stores anymore. I looked on their site and there is one Walmart around here that sells it, but I'm not willing to go to that part of town just for some makeup. I'd rather incur shipping charges than waste gas. Gas prices are getting so ridiculous!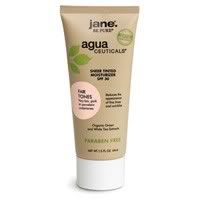 Sheer Tinted Moisturizer in Medium Warm
Org: $9.49
HL: $4.75
Quilted Mineral Blush in Rose Silk
Org: $5.49
HL: $2.75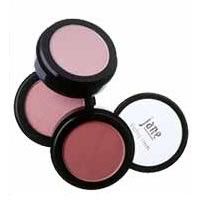 Blushing Cheeks in Blushing Orchid Shimmer
Org: $5.49
HL: $2.75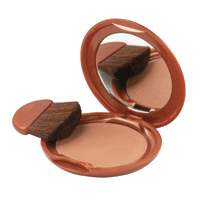 Oil-Free Bronzing Powder in Terracotta
Org: $6.99
HL: $5.00
I am particularly fond of this bronzer. I have been searching for a drugstore brand bronzer that isn't packed with shimmer. Jane's is almost completely matte. There is a hint of shimmer in it, but it doesn't transfer onto the skin like some of the others I've tried. The product is also very pigmented so you only need one tap of your brush to get a nice contour with. I also enjoy the casing. It's flat and compact, unlike those giant Physician's Formula compacts I got a while back. This case is just about as thin as my phone.
After factoring in shipping, which was $5.95, buying these four things from HL was worth it. So far I really enjoy everything I've purchased. The moisturizer does have a suntan lotion scent to it, but it makes my skin feel nice and has pretty even coverage. It also is papa free so I won't break out in hives. I think over the years I've outgrown my sunscreen allergy, but I always like to play it safe. Even though I've been experimenting with powder and liquid foundations lately, I'm lazy and don't want to deal with it. This eliminates the whole step for me since I don't need a whole lot of product on my face and it has SPF 30.
Now my mission is to find more storage. I've been accumulating so many products that I don't have any more space for it all! I like to have all the cosmetics sitting out in the open so that I have easy access, but I hate clutter so this will be a challenge. Even having my five-drawer organizer sitting in the open bothers me a bit. It justs adds more stuff to my already tiny room. For now the organizer will work, but if I have to add more there may be a problem.