As I said in my nail polish post, I went to Target this weekend. I had been cooped up in the house for so long I just needed to get out. And what is my favorite thing to do on the weekend besides sleep? Why, shop of course! I figured I would go to Target and be a little more carefree than usual since I'm now full time and got a small raise, but as it turns out, my obsession with makeup opposed to shoes brought down my tab significantly. I managed to escape those big red doors with only a small dent of $56 from my wallet and I'm planning on returning the most expensive item. That is unheard of for Target shopping. Everyone knows that Target is like a black hole for your hard earned dollars. I even managed to stay semi-uninterested in the shoe section. I browsed, but didn't see anything that I liked enough to pull off the shelf.
I spent a long time in the cosmetics section, which I normally do anyway, but this time I was really checking things out. I don't know if all Targets are like this, but ours has a
Boots
cosmetics line representative who is there to help you with the
Boots
line of products. I believe that Botanicals and No.7 is also part of their line. The representative was talking to another person while I was checking out CoverGirl products when I heard her say that if the lady was looking for quality inexpensive stuff that she should look at the
E.L.F products
.
Let me take a step back for a moment. I have been searching for Targets in the area that sell E.L.F. for months now. Their stuff is so inexpensive. I'm talking $1 for a four-piece eye shadow palette inexpensive. Until now, the only Target store that carried the line in our area was in Richmond. There was no way I was going to Richmond to look for this makeup, so I placed a giant order off their website. I'm expecting that to come in on Wednesday and then I will take pictures and review the products that I like.
Anyway, back to the Target story. I was squatting down looking at CoverGirl eye shadows on the bottom shelf when I heard the representative mention E.L.F. I literally stood up and ran around the aisle to see what she was talking about. RAN. And there it was. One little section on the wall where the Physician's Formula stand used to be full of E.L.F. products. I practically swooned and then immediately texted Briana because I had told her about my giant shipment of stuff I had ordered the week before. If only I knew that there was a new E.L.F. section at my Target I would have saved myself shipping. That's okay, I got a really good discount online, which I will talk about when I post my loot.
So now, ladies and gentlemen, check your local Targets for E.L.F. cosmetics if you want some really pigmented and inexpensive products.
---
Here are the things I picked up at the store minus the nail polish: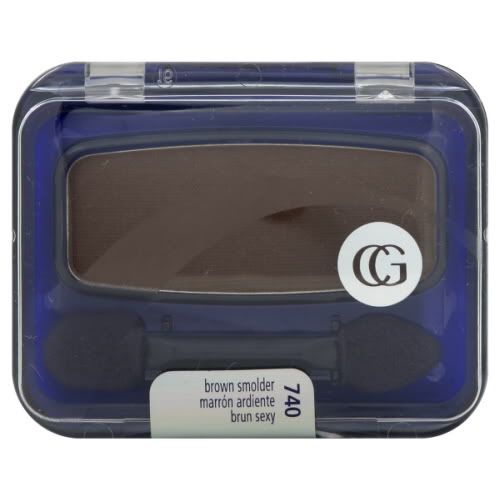 CoverGirl Eye Shadow: Brown Smolder
$3.14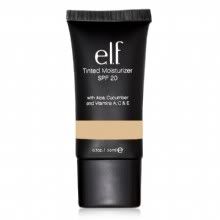 E.L.F. Tinted Moisturizer: Nude
$3.00
Sonia Kashuk Mascara/Brow Spoolie
$1.99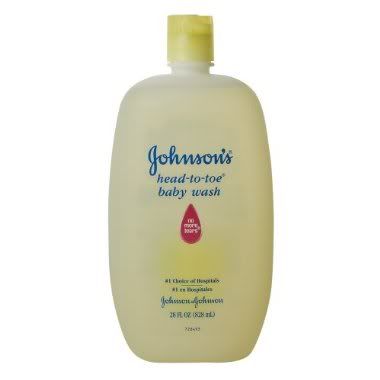 Baby Wash for cleaning makeup brushes
$1.99
I will be returning this because I didn't notice that the voices were dubbed over with American actors until Nick said something. I will be looking online for the Japanese voices like our old VHS version.
$19.99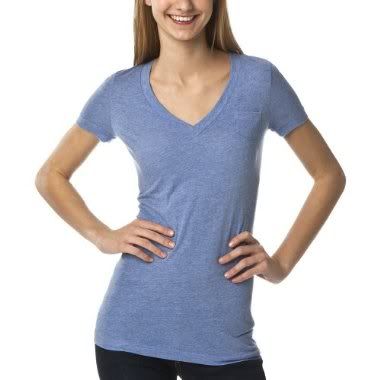 Basic Tee: Iris
$6.00