This was our first full Fong family event that we've hosted in our apartment mainly because there really isn't a whole lot to do at our place and it's small. Mr. Fong had wanted to have a BBQ for the 4th since we all had it off. We figured, why not have it for the whole family?
As usual, we made wayyyy too much food and had to send it home with everyone. By the end of the night, Nick and I were eating tater tots that I had bought for the girls since I know they're picky eaters. I had been shopping for this BBQ every night since Sunday. I'm pooped out now, but I actually had a brief moment to take a picture of everything this time.
Menu
Smoked Salmon and Brie
Fruit Platter
Chips and Hummus
BBQ chicken
Flank Steak
Salmon Belly (two ways)
Zucchini
Chicken Caesar Salad
Grilled Bananas, Figs, and Mango
Burgers and tater tots for the girls (they only had the tater tots so I'll be making the burgers tonight.)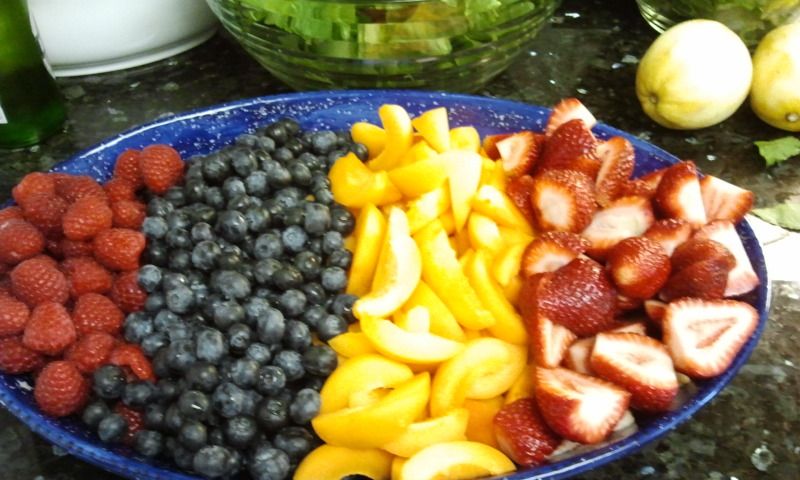 We started off with a fruit platter, cherries, brie, smoked salmon, hummus and
pita. Originally the fruit was going to be for dessert, but everyone was hungry
and we had plenty of other fruit prepared to grill up for dessert already.
Nick's whole family took that itty bitty slice of brie. Once Christopher and I got
to it, it was demolished. We finished almost half of it in less than 15 minutes.
I had to put it away before we ended up eating it all.
Grilled zucchini as usual. Nick is getting tired of
it, but he said that his family likes it so he gave me
the "okay" to make it again. Poor guy has to eat it
at least once a week because I love it so much.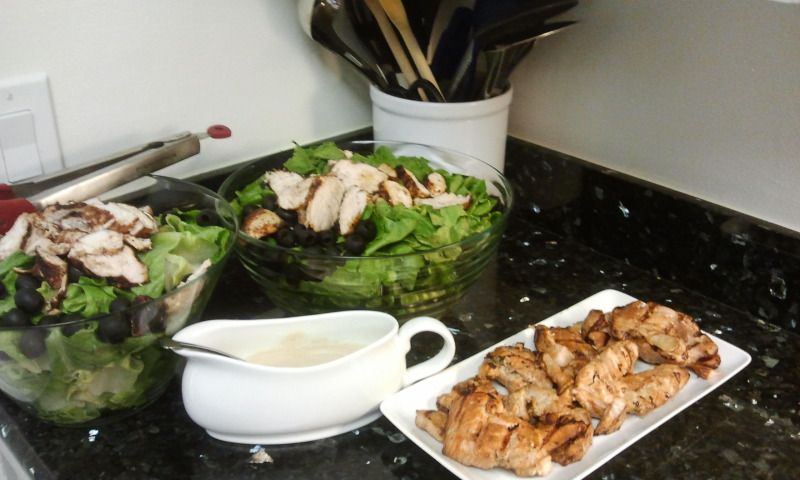 Grilled chicken Caesar salad (dressing recipe) and soy-ginger marinated grilled
salmon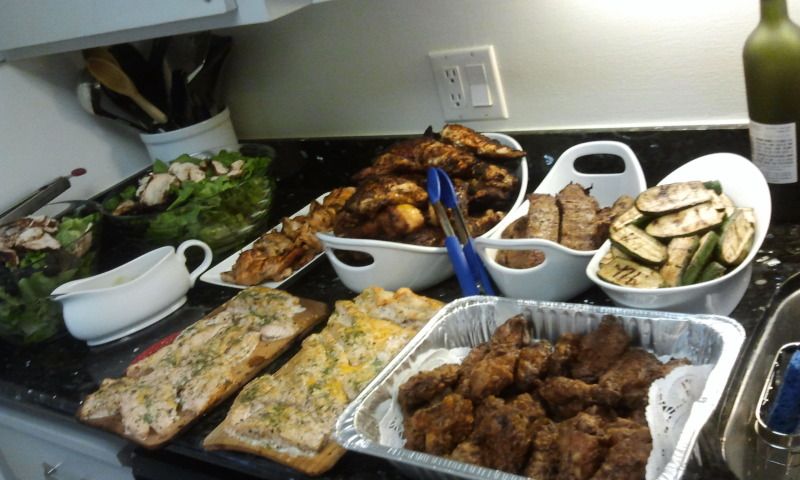 The full spread. Those are the awesome chicken wings that my mom brought over.
Usually I don't eat chicken wings because I think they are to much work
for a little pay off, but

I love hers so much that I put up with it.
Garlic-dill salmon on cedar planks. We used finely minced garlic, dill, lemon
zest and juice for these.
Grilled chicken (left) and grilled flank steak (center). The marinade for
the beef was

pretty good for making it up as I went along. I know, terrible




hosting technique. If it wasn't family, I wouldn't have been experimenting.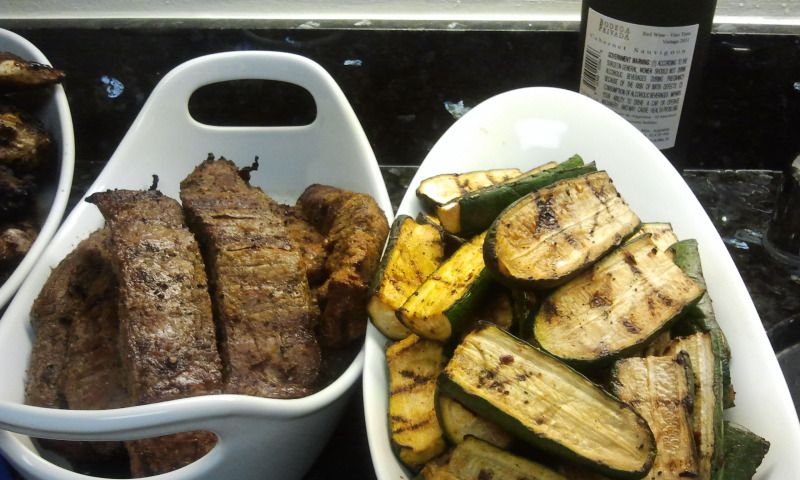 Beef Marinade
(for about 3lb of meat)
1 c light soy sauce
1 tbsp red pepper flake
2 tbsp whorchestershire sauce
2 tbsp garlic powder
4 tbsp onion powder
1 onion, thinly sliced
Directions:
In small bowl mix all ingredients together. Pour over beef in a airtight bag. Marinate over night.