As usual Mondays go, Nick and I were both pretty busy at work. Nick, however, was extremely busy and said that he would probably be grumpy when he got home. This is very unlike him. Usually I'm the grumpy one and he's the one who has to cheer me up.
Yesterday I did a 5.5mi run from my apartment to my parents house so I didn't really feel like doing anything but sit on their sofa watching wedding shows and NCIS. This meant that I had to go do our grocery shopping tonight. To cheer Nick up I bought a whole baby salmon for dinner. Originally, I was going to make linguini and clams because I have an open bottle of white wine that needs to be used. That will be for later in the week. Since the clams are alive, they will be fine in water and the fridge for a couple of days. My friend Vanessa laughed that I was making a whole meal around half a bottle of wine. Of course! I had bought it for my mom and Mrs. Fong, but they only had a glass each when they were at my place last. It's good wine and I don't drink chardonay so I have to use it somehow.
When I was at the store I had texted Nick that I got him a whole baby salmon. He texted back with, "Are you trying to cheer me up? Cause it may have worked." It sure did work! He even invited his parents over to share our giant fish with us and was excitedly talking about how awesome it was going to be. Yup, I know how to cheer my fiance up. Nick's parents really enjoyed it too. I'm not a big fish eater so I had a few bites and then ate a lot of veggies and noodles.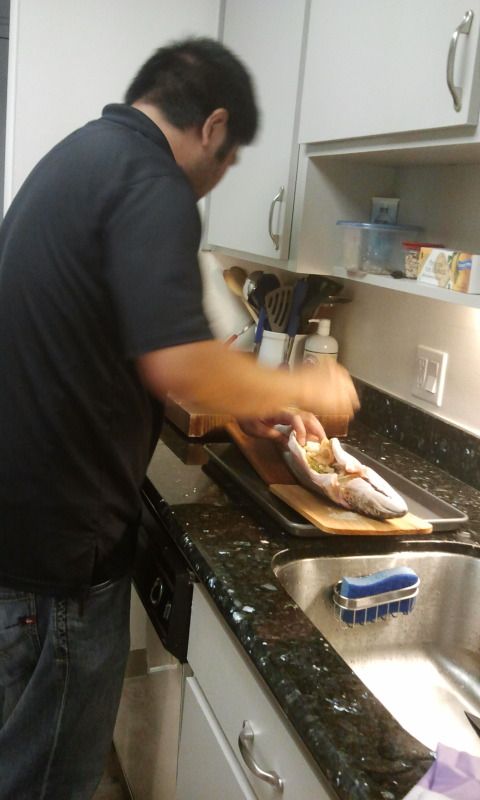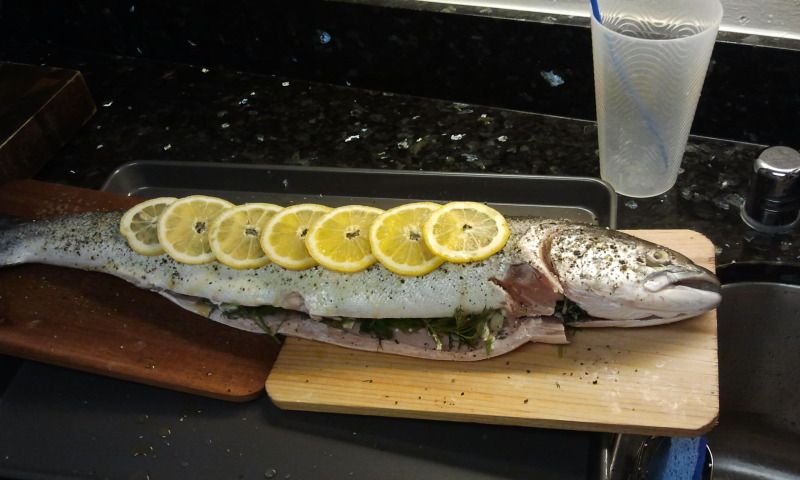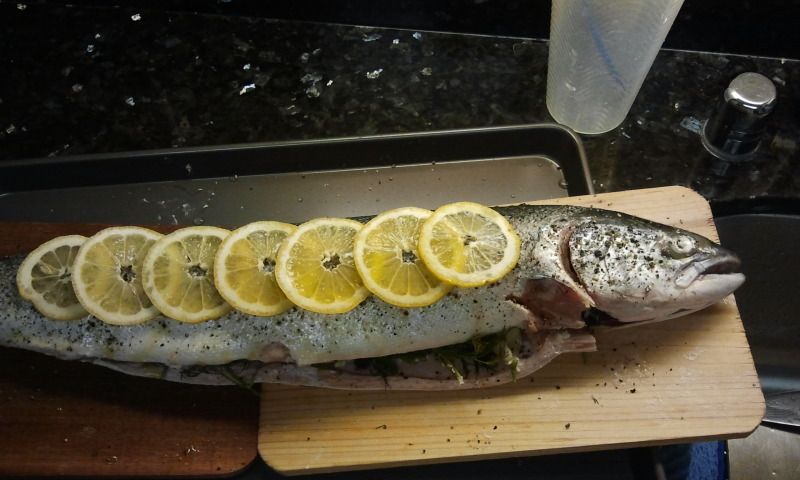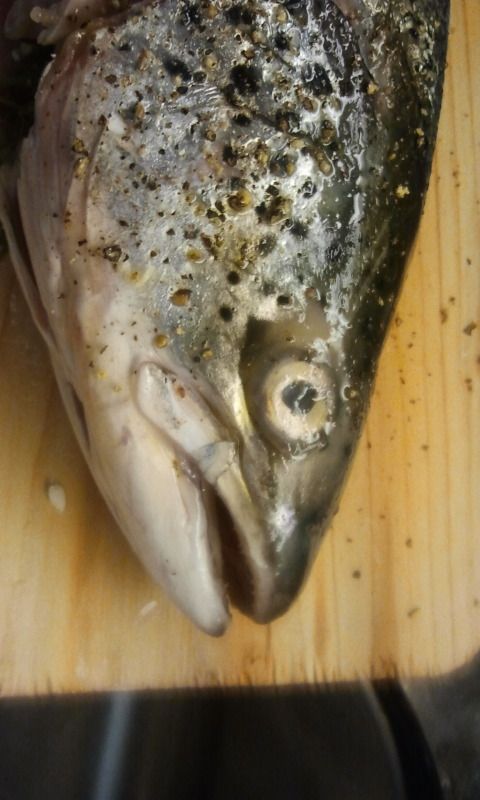 Nick said that when the eyes are clear it means
that they are very fresh. This is good to know
as I had no idea how to pick s fresh fish other than
lack of fishy smell.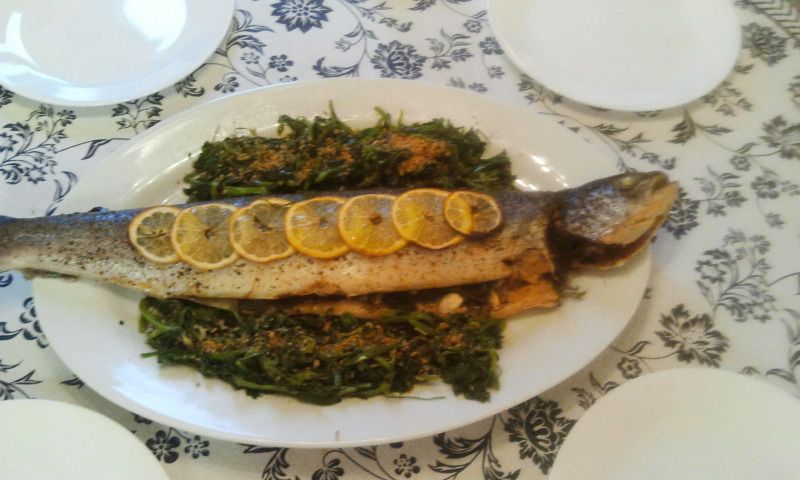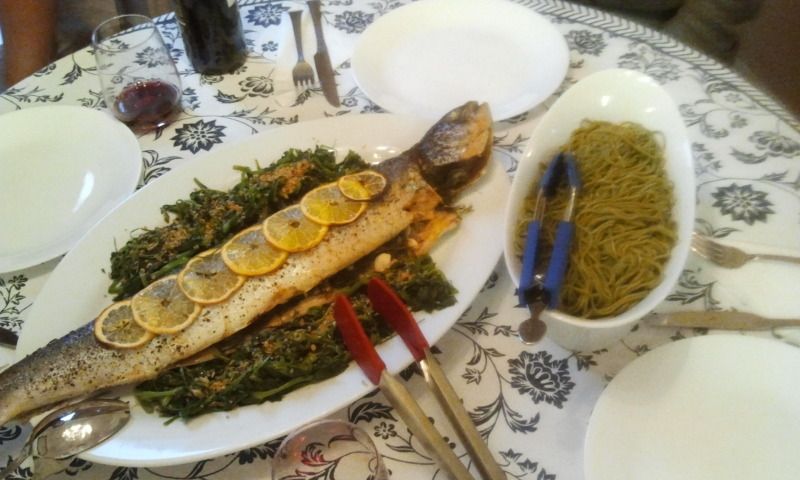 This is the full meal. Around the salmon are sweet pea greens and I made
lightly buttered spinach noodles. Mr. Fong really liked the noodles. Well,
he enjoyed the whole meal, but I think he was surprised with the noodles.