I was up surprisingly early and in not as much pain as I thought I would be from the run. Emmy needed a bath before our Chew family Christmas dinner so I hopped her in the tub before Nick woke up. She got a good scrub down and we were out the door to my parents' place by 8:30. I don't know why I've been waking up so early on weekends because it is certainly difficult for me to wake up on weekdays. Whatever the case, I get way more done when I wake up early.
Emmy was pretty wet when we were going to my parents' house so I put on
her jacket. She hates this jacket, but it's better than her getting sick in the cold.
I also blasted the heater in the car on the drive.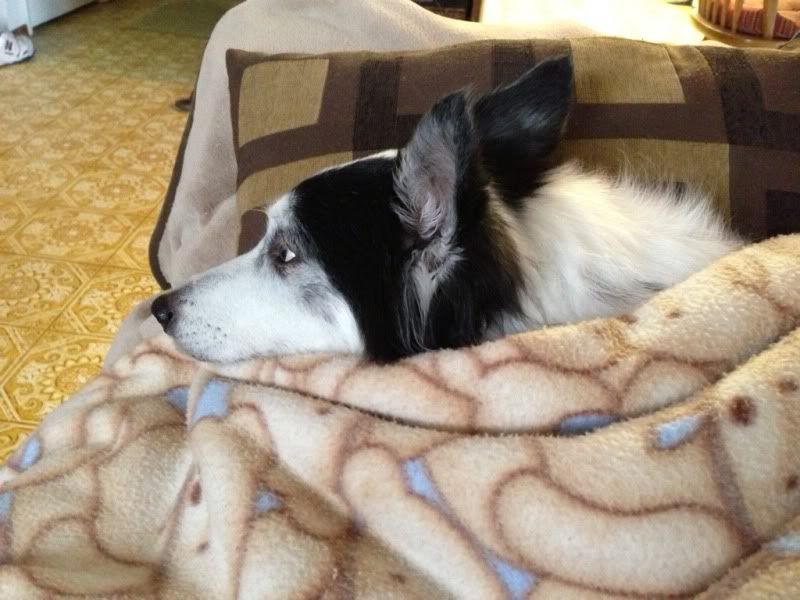 Once we got to the house, I made her get under the blanket. She didn't stay
there for long as there was much movement going on in the house.
My Mom and I headed to Costco and then to Ranch 99 to pick up last minute food before I got started on my time sheet. I posted this on Facebook and a friend commented that this is OCD status. If you know me well, you'll know that I've been like this since I was a little girl. Such is life. Unfortunately for Christopher, he has to deal with it. I was successful in getting everything on my list done and a couple of Christopher's items too as he had a very large pile of clams and muscles to clean before we went to my cousin's house to celebrate Christmas with the Chin side of the family.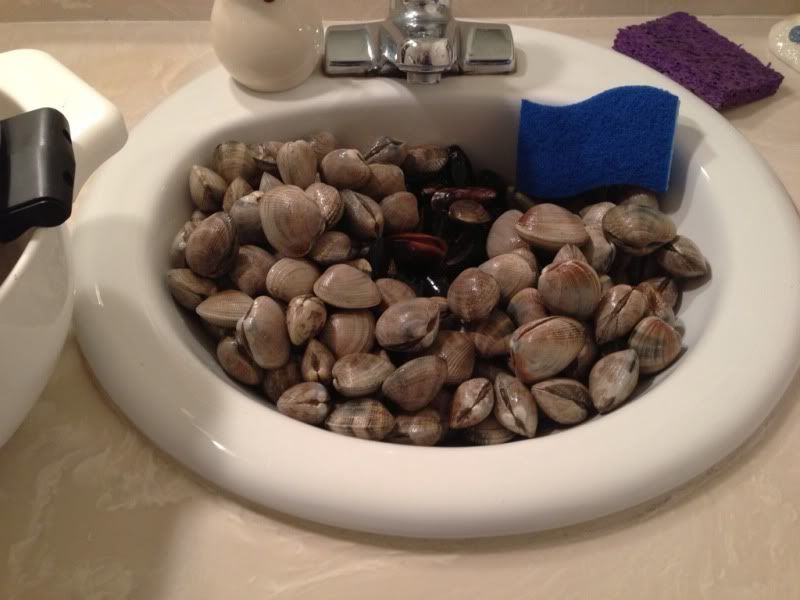 Every year Christopher is set to cleaning clams, a task that is tedious and he
hates. At least it's only once a year.
All my hard prep work got me this. My green beans and brussel sprouts were
par-boiled, garlic and bacon sliced, cioppino veggies chopped, prawn dipping
sauce done, and spicy clam mis complete. All I had to do was throw everything
into the wok to finish off right before dinner.
Mid-afternoon, we all piled into the Pilot with our gifts and food and headed to Jen Jen's house for Christmas Eve dinner.