Surprisingly, after making a cheesey Alfredo sauce out of cream, Gouda and roasted garlic, neither Nick or I were running for the bathroom. I was also pleasantly surprised at how good it was as I've never made it before. Although the Alfredo was an after thought, I think it was the best part of dinner. I also made baked turkey thighs and broccoli. I wasn't able to finish my thigh even though I took the smaller one. We're saving the bones to make soup or
jook
. If this weather holds up, I will be making jook.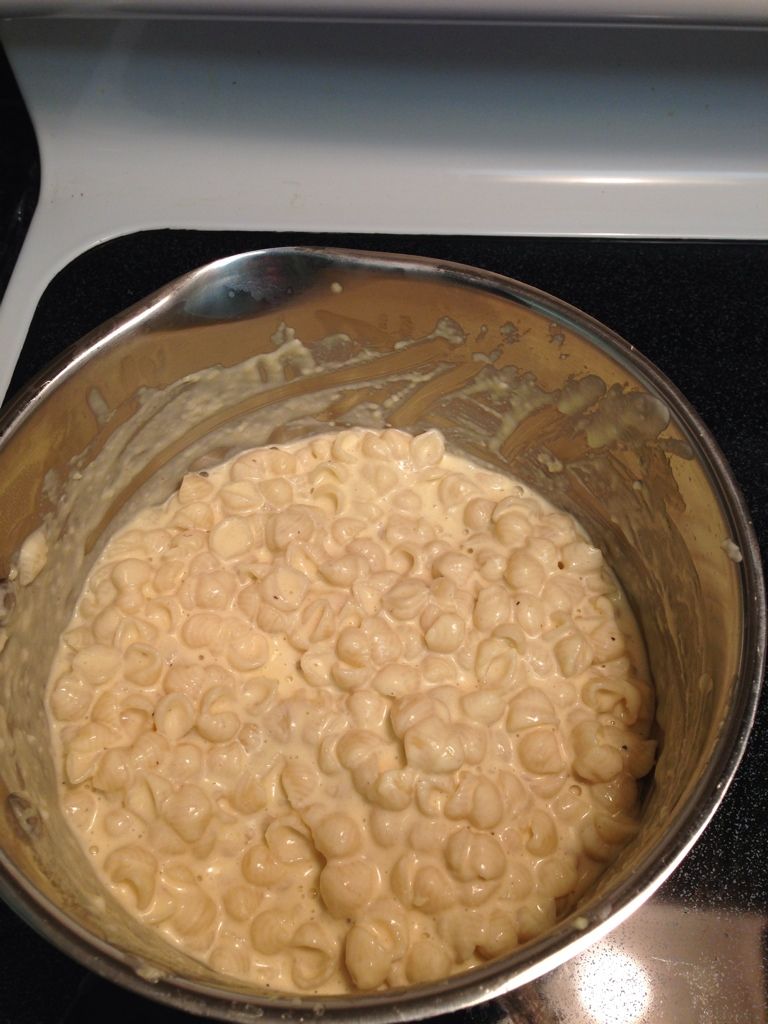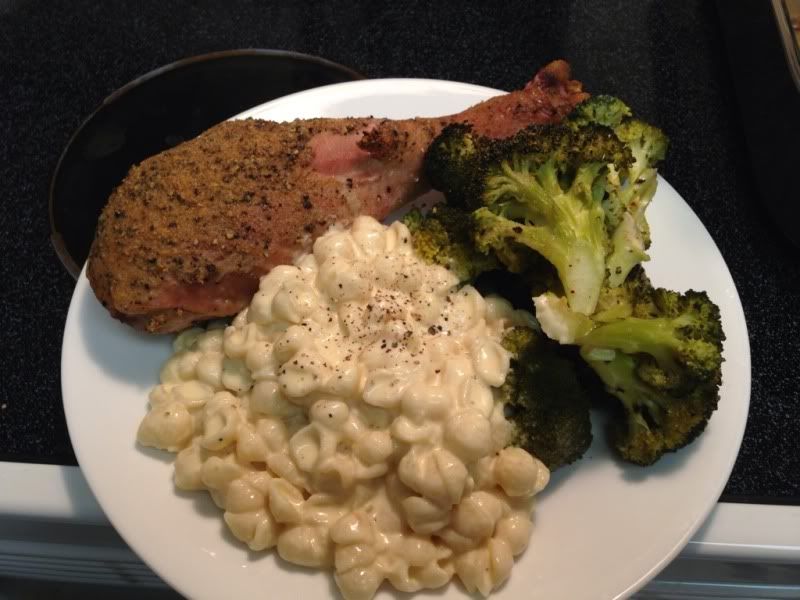 As usual, since it was gray and rainy all day I was in the baking mood. Originally, I wanted to make peanut butter brownies, but discovered that I was lacking brownie mix. I could have sworn that I had some, but all I had was cake mix. Boxes and boxes of cake mix. I'm all for cake mixes. I've made cakes from scratch that turned out really well most of the time, but the cake mix is just so easy and
always
turns out well. For a beginner baker, consistency is a good thing. So I adapted the peanut butter brownie into a peanut butter chocolate cupcake. Really, all I did was add peanut butter chips. I floured the chips so that they wouldn't sink to the bottom. It worked out pretty well. They are fairly evenly dispersed throughout the cupcake. When I say this, I mean that they didn't all completely sink down to the bottom. I realized that the portion the chips aren't in is the section of the batter that rose during baking so I'm not too heart broken that the chips aren't everywhere.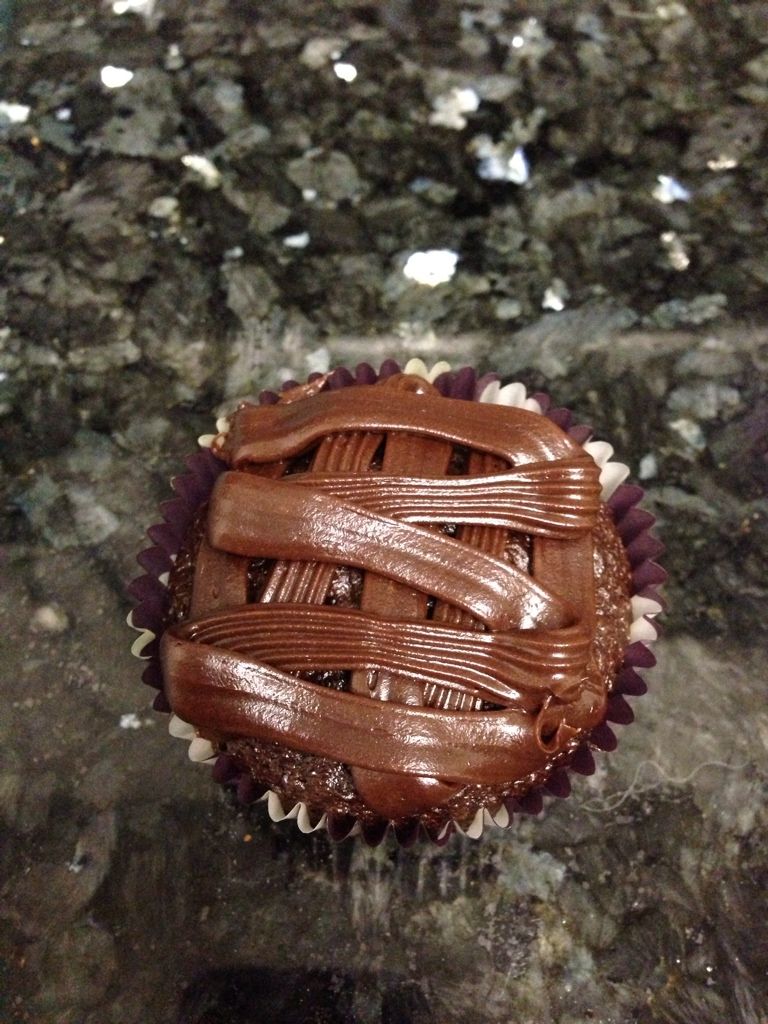 I was going for a different frosting design this time around.
Usually I do a swirl, but that uses a ton of frosting and I
know that we're all trying to watch our figures during the
holidays.