Today we had a nice admin appreciation lunch at work. I love that our company has lunches for us once a month. It really does make me feel more appreciated and it's nice to go out with everyone instead of always going home to walk Emmy. We decided on a restaurant/lounge called
1515
in Walnut Creek. I'd only ever heard of this place because Nick had mentioned that a lot of cougars go there at night. The menu looked good and the atmosphere nice so we decided to try it out. I thought the food was really good, but the service was lacking. I'm not sure if I'd go back because of it since the food wasn't over the top spectacular. It is a shame when poor service reflects so much on the kitchen. If they had even slightly better service I would actually recommend this place.
Our new admin assistant who is temping for Genna when she goes on maternity
leave got a Louie Salad that was quite huge.
I got a steak sandwich. The meat was perfectly cooked for me, but unfortunately
there was a vein right in the middle of the meat which made it very tough to bite
into and eat as an actual sandwich. I ended up pulling the meat out and just eating
it as a regular steak. It had good seasoning and as a steak it was super tender.
The bread was also very good, but I didn't end up eating most of it because I didn't
want to be uncomfortably full going back to the office. The onion rings were perfectly
cooked. I'd consider going back just for a stack of those. Maybe...
Vanessa got the special of the day: halibut sandwich with a pesto aioli, buffalo
mozzarella and greens tossed in a balsamic vinaigrette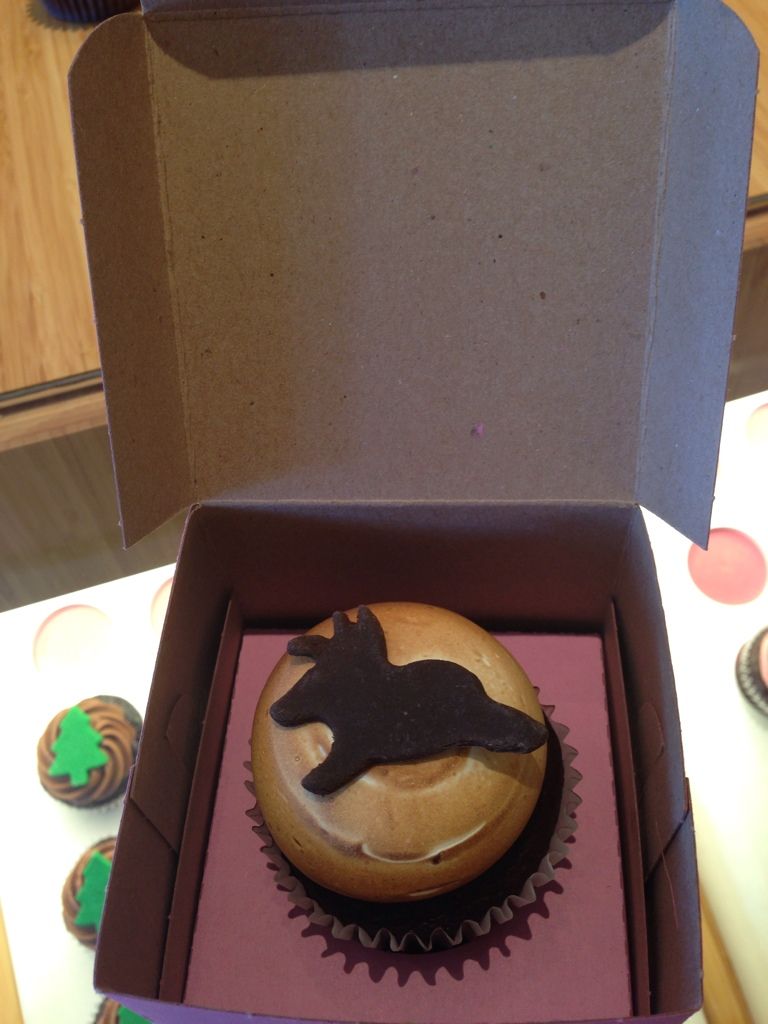 After lunch, we stopped by Kara's Cupcakes for a sweet
treat on the way to the parking garage.