On Friday I had gone to Costco to get chicken for girls night. Of course since it's Costco, I couldn't just buy one chicken. Instead of freezing the whole chicken as I would have in the past, I decided to boil it and make soup. I knew that if it went into our freezer there was a high likelihood of it not coming out until next Christmas.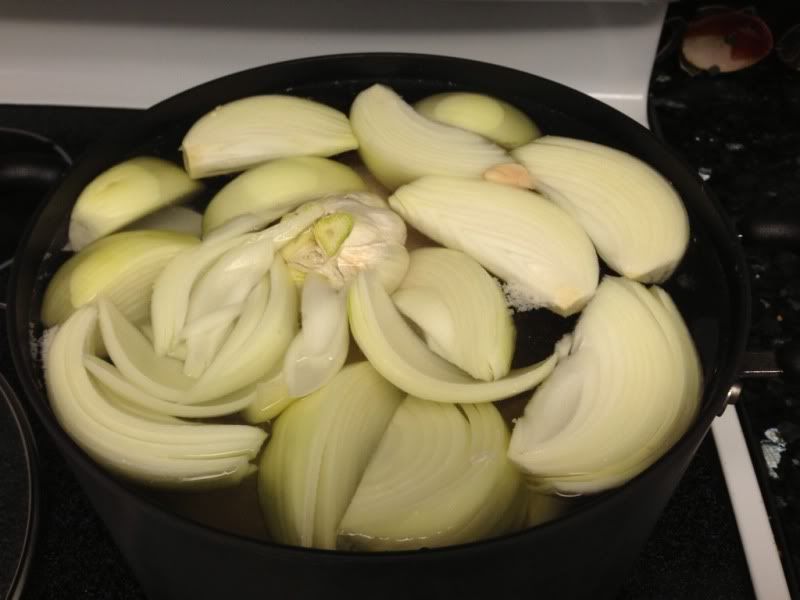 I first rubbed the chicken down with kosher salt to get the impurities off the skin and then threw it into the pot with two large onions and a head of garlic to boil. All I did was chop off the top of the garlic and remove as much of the paper that I could before adding it in. After an hour and a half or so, I extracted the onions and garlic to blend up (I squeezed the garlic out of the papers of course.)
I added the onion/garlic mixture back into the chicken broth. I didn't have to
add any salt to the soup since the chicken was rubbed down with it and provided
enough to make it tasty.
I love me some chicken and dumplings! One of the few things I miss about
NY is their abundance of Cracker Barrels. The closest one to us is in Fremont
so it's not easy to get to for late night cravings of chicken and dumplings.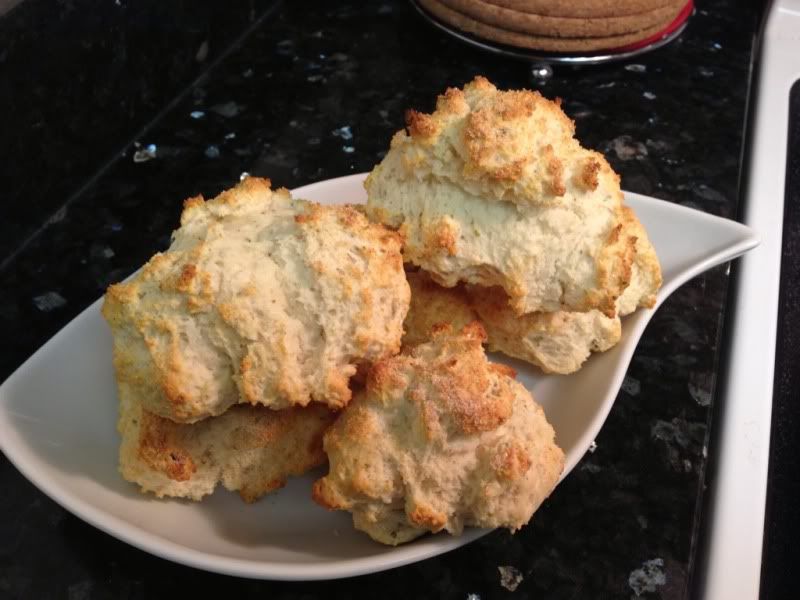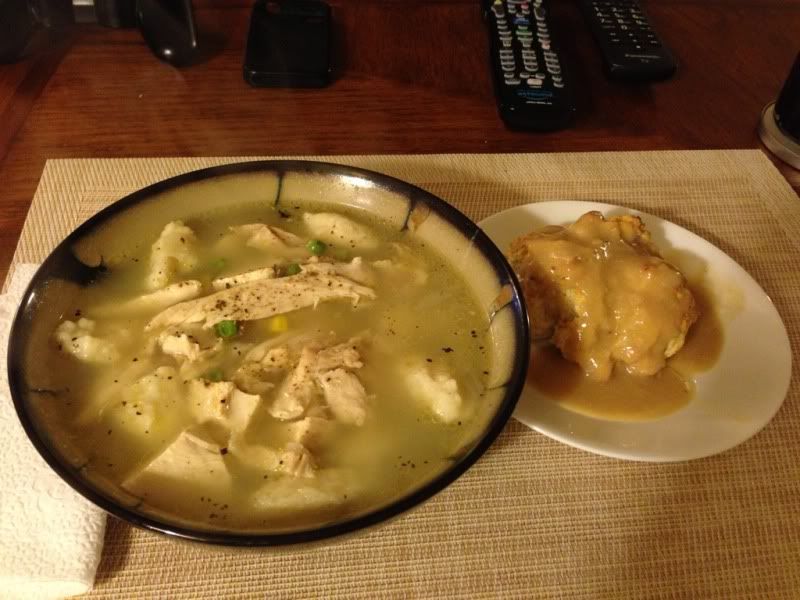 Meanwhile, as the chicken boiled, I made oatmeal-date cookies. I found this
recipe on Allrecipes because I had some dates that I wanted to use up. I don't
know if I'd make them again, but if I do, I'm going to add cinnamon and nutmeg
to them. I found them to be a little one-note. You may wonder why I had so much
energy on a Sunday night. It's because we laid around the house all day and took
intermittent cat naps. That is is the kind of Sunday that I enjoy most.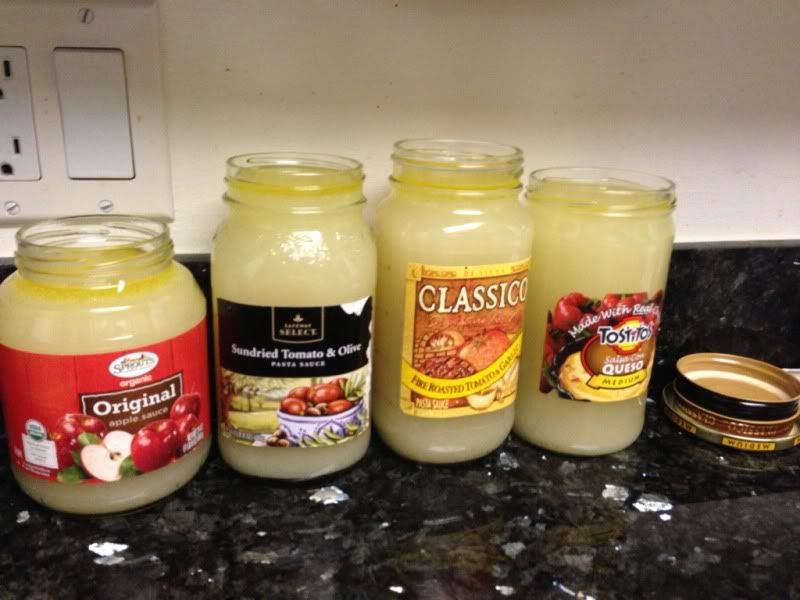 I strained out the little bits of chicken and onion that hadn't been blended
with a fine sieve to use the broth for future soups. I like to save various jars
for this purpose.