Tonight I wanted to go for a run with Emmy as I knew that there would be rain later on in the week. I quickly got dinner together and we were off. All I had to do was prepare a roast and veggies. I had purchased about a 2.5 lb beef roast from Sprouts with the intent of making a roast and beef stew. I cut the roast in half and chunked the other half. It actually turned out to be a lot of food. I probably could have made three dishes with the size of the roast, and I purchased the smallest one that they had. Nick took the roast out 45 minutes later as we were just walking in the door. We ran 3.6 miles in about 45 minutes, which is pretty good with stoplights and almost getting hit by an SUV in a well lit crosswalk. Aiya. Emmy did pull me for a good block and a half because there was a skateboarder in front of us so that probably attributed to the speed of our run.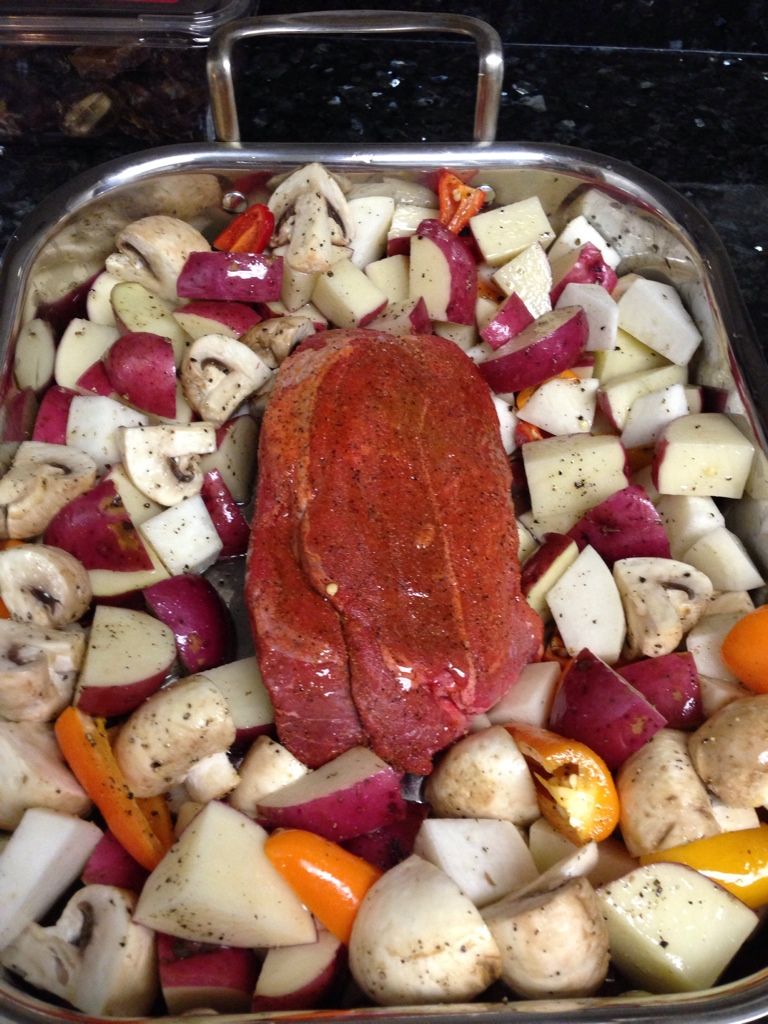 I seasoned the roast with the Harris Ranch Grill seasoning
that Auntie Wendy and Uncle David got us, then liberally
seasoned the vegetables with sea salt and pepper.
We cooked the meat at 375 degrees for 45 minutes. I'd say
that this was a .75 lb roast and it turned out beautifully.
We left the vegetables in for another 15 minutes and
cranked up the heat to 425 degrees. There are turnips,
red potatoes, sweet peppers, and mushrooms.