When I was at Sprouts, I also picked up some beautiful veggies, chicken bratwurst, and tortellini. Holy cow did this dish turn out well. I've been eating the left overs and I don't usually eat left overs. Just shopping at Sprouts makes me feel healthier because so many things are organic, gluten free, whole wheat, and marked "all natural". It could also be just because they place is called sprouts. I'm not big into organic stuff, but if it's the same price as non-organic, I'm all for it. Lets face it, I eat at Chinese restaurants and imbibe alcohol. There's no point/reason for me to be all organic. I like the bad stuff too much.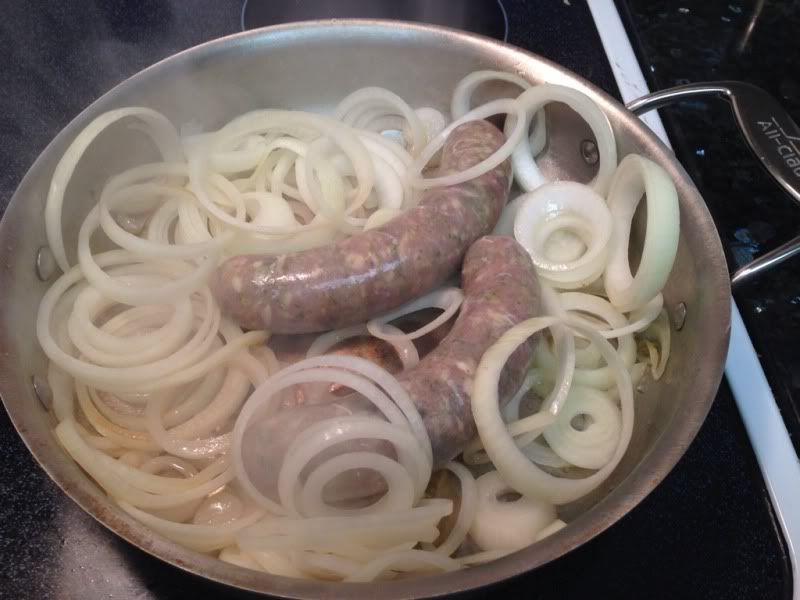 I wanted to try slicing my onions in rings to see how they would look. Turns
out that I let them cook down for so long it didn't matter what shape they were
in.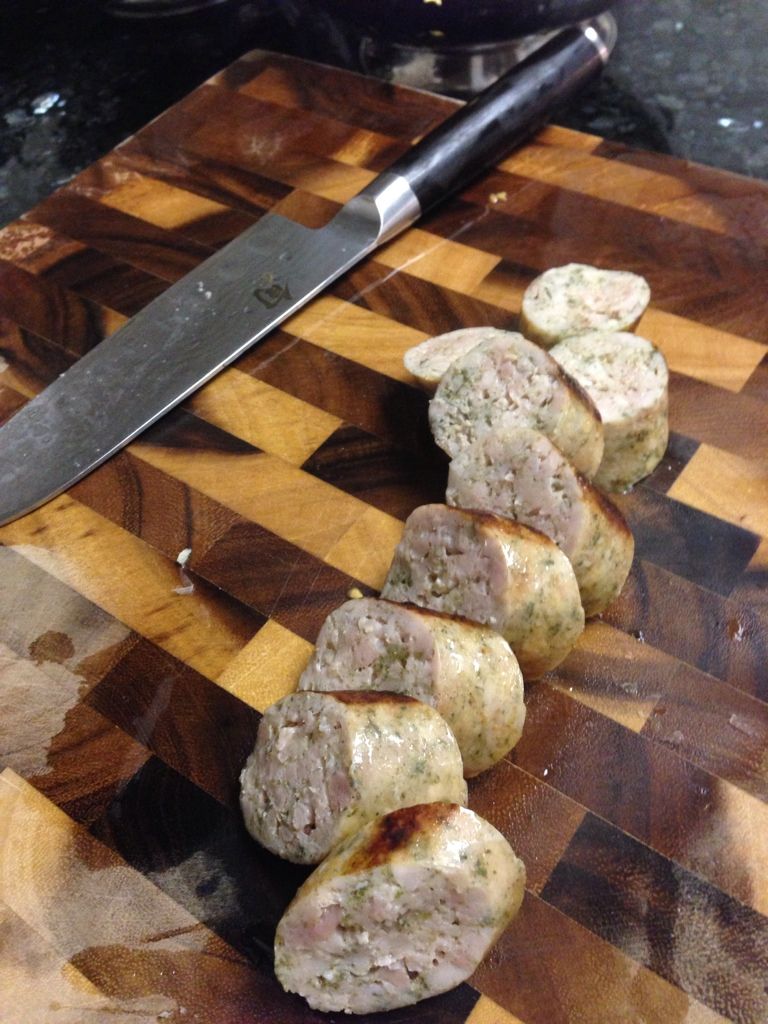 When I added the tortellini that I cooked I also added my baby spinach to let
it wilt without it totally being over cooked.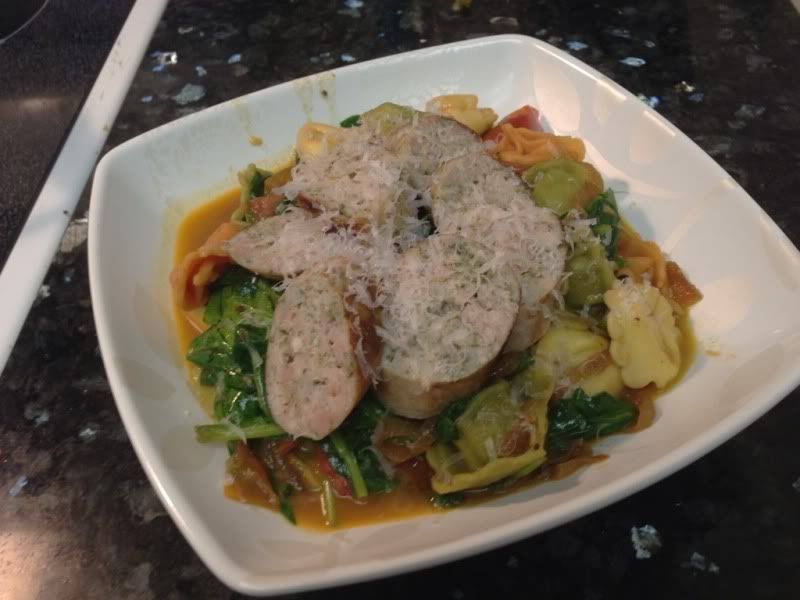 We were watching Wicked Tuna on National Geographic
and I got cold watching them.
Awesome sauce
1 onion, sliced
4 cloves garlic, minced
4 tomatoes, wedged
3 c turkey or chicken stock
2 c baby spinach
Salt and Pepper
Directions:
Over medium-high heat, saute onions until golden brown. Add garlic; saute for two minutes. Add tomatoes and let cook until soft. Add stock and let simmer until liquid reduces by half. Salt and pepper to taste. Add spinach right before serving.