I got my wedding dress! I'm so relieved. It took all of 20 minutes and three dress changes. We even had time for Abby and Linda to try on dresses. After our quick trip to David's Bridal, we hopped over to Apple Bee's for some salt-filled food. Oh how I love mozzarella sticks. I haven't had any for a while and they were definitely a site for sore eyes. The worst part is that I love the frozen package variety the best. I'm pretty sure that I gobbled down at least five of them on my own. Good thing Christopher ordered two trays. I ended up being super thirsty later on in the evening though.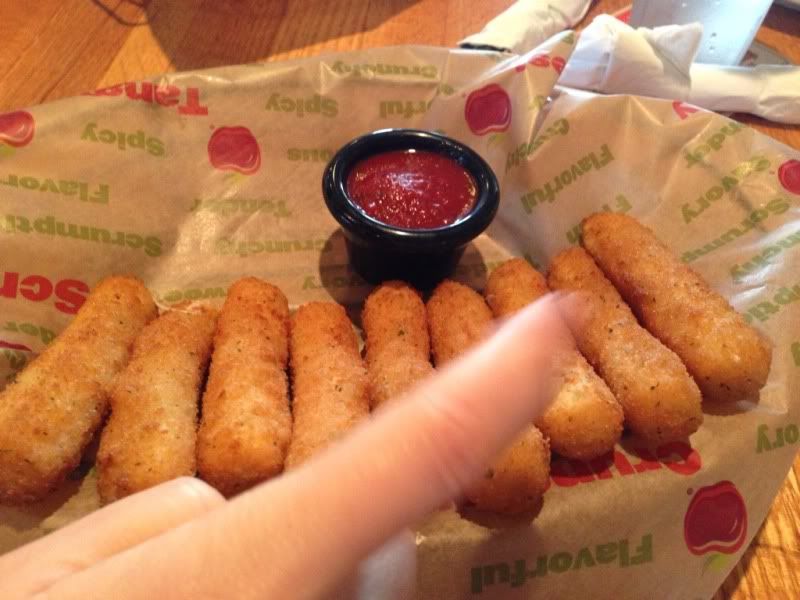 That's Jenelle's finger photo bombing. She came along because she likes seeing
wedding dresses. It was fitting as we were set up at her wedding.