I had heard from a beauty blog that I sometimes read that CVS and Rite Aid are having a lot of inventory clearances on their makeup. I had to stop by CVS to pick up some stuff anyway, so I checked out their makeup aisle. I got this bonus pack of Physician's Formula bronzer and powder for $2.40 when it is regularly $15.99. Can you believe it? The set was 75% off and then I had a 10% coupon for joining CVS' free Beauty Club. The only bummer is that I had one of those Extra Buck coupons that come on the bottom of your receipt and read the expiration date incorrectly so I thought it had already expired but it doesn't actually until February. If I would have applied my $2 in Extra Bucks I would have gotten this set for $0.40! Oh well. If I'm not lazy later I might go to the other CVS near me to check out their sales and apply that coupon to whatever I purchase. Still, what an amazing buy.
I really only needed a bronzer and was hoping to find a matte finish one so that I don't walk around looking like a shimmery basketball, but for $2.40 I can settle with a shimmery bronzer and extra powder. I'm still experimenting with all this stuff anyway, so I'm in the stage of trying out new things to see what I like. To be honest, even though all my makeup ladies look awesome with lots of makeup on, when I use it just doesn't look as good. I don't use powder really, but I'm going to fool around with it and see if it really does help with shine. I've been noticing in pictures that my forehead gets shiny when I didn't think that it did. So since this was so cheap I will see if it really does what it's supposed to do.
The only thing that I dislike about this product is the casing. They're kind of bulky and they feel really cheap. Sometimes when I open them it feels like the plastic might break right off the hinge. The makeup product itself is pretty good. I like the sponge that came with the powder. I haven't used the brush that came with the bronzer because it's too thin and I'm afraid if I use it I'll end up with a giant streak of bronze on my face. Needless to say, even though they are pretty good products, they are now in my caboodle for when I feel like wearing it, not in my everyday makeup drawer.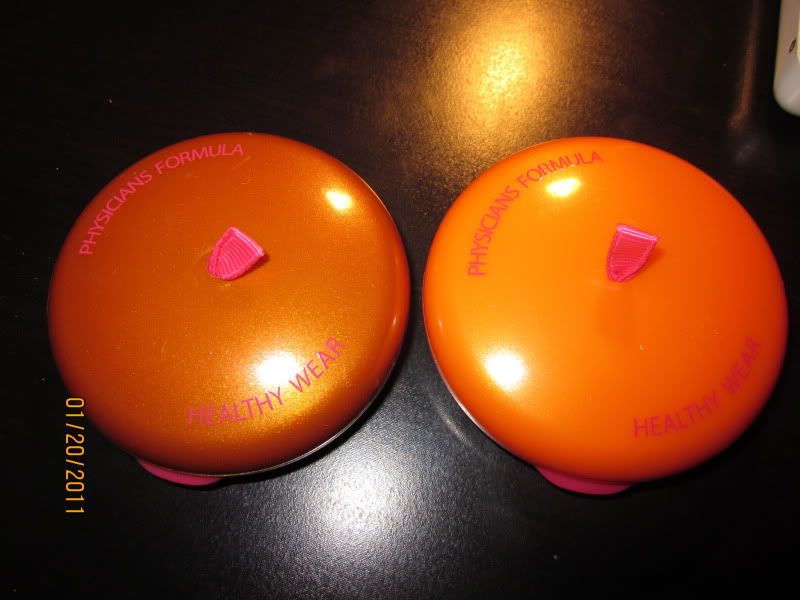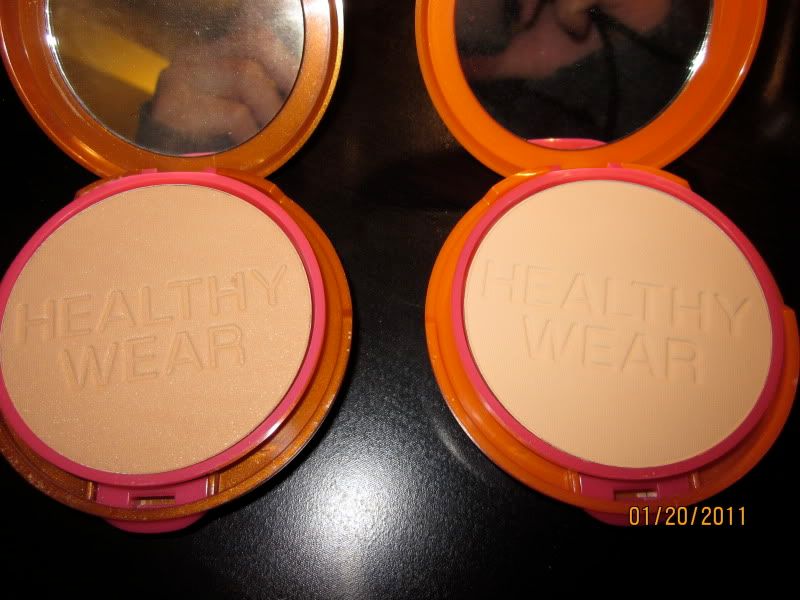 Left is Bronzer right is Powder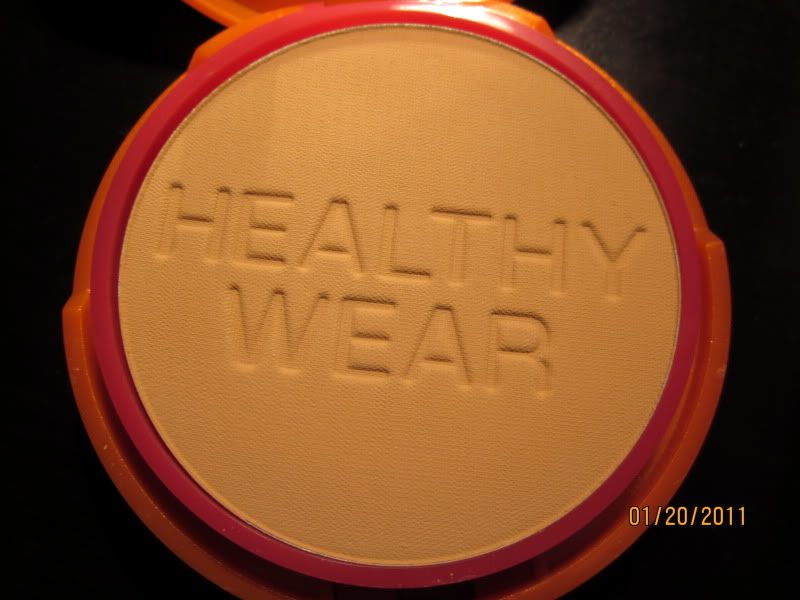 Powder
Bronzer
Here are some other recent products I purchased. As you can tell by my comments, I still don't know what in the world I'm doing with all this stuff, but if you're like me and experimenting then maybe this will help you. Makeup guru's are great, but when you really don't know what you're doing, it's all trial and error.
I got this last night as well. The Cover Girl blush color is in Pretty Peach. I tried it out last night when I was fooling around with new looks. It is bright. It's pretty, but it's bright. Even with one little dab on my brush (I use a large blush brush) it was very, very rosy. I looked like I had just run a marathon. For now I have this in my makeup bag because it fits nicely, but I'm going to have to be very careful when I use this.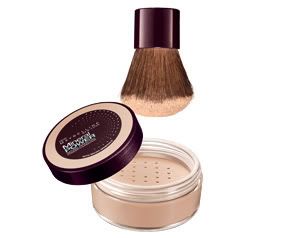 I got this Maybelline Mineral Powder Finishing Veil Translucent Powder for putting over my under-eye concealer (which I'm not really sure how to use that well) to finish off the look. I couldn't really tell the difference. When I asked Briana if she could tell the difference with the concealer and the powder under my eyes she said that she couldn't really and that it just looked a little paler. Maybe that's what it's supposed to do? One of the makeup gurus recommended it for under the eye because it's so sheer. It's sheer alright! Maybe I just don't have the "eye" for makeup because I couldn't see the difference at all. I have tried this all over my face and it does feel nice. Again, I can't tell the difference really. It kind of evened out my skin so I guess that's a good thing.
Now this blush, this blush I love. One of my makeup gals loves this blush. She says it's very, very similar to NARS' Orgasm blush, which is listed at $26 for 0.16oz on Sephora.com. This Milani blush in Luminous was $5 for 0.15oz will do it for me! I really enjoy this blush. It have a lot of gold tinted shimmer, but I'm okay with that. I've been wearing it recently and it's not over powering, though admittedly I probably put too much on sometimes when I do my makeup in my room where the lighting is bad. I've learned to do my blush in the bathroom so I don't look like a clown, but that is beside the point. I love this blush. It is great for winter when everything is dreary and your skin looks ultra pale. I probably won't use this during the summer because I tan and am always hot so my cheeks get rosy anyway.