A few weeks ago Linda introduced me to
Etsy.com
. I had been considering buying some little flower earrings from either Amazon or Overstock.com, but she said that people on Etsy make the same thing for much cheaper and they're cuter. I had to check it out. After searching around on it for a while and seeing all the different categories of crafts that people sell on the site, I did seem to remember that Bonnie and Abby mentioned the website to me a while back. I'm addicted. The stuff is indeed much cuter and more affordable. The vendors who I purchased from were all super nice and easy to contact if I needed to. Since everything is made by the artist, they ship it out promptly and the shipping is really inexpensive. I think the most I paid for shipping was $2.99! I hate when I want to get something small and then the shipping costs more than the thing I'm buying. I cannot stop saying good things about this site and the vendors I purchased from. The best part? I spent less that $60! This is what I got.
From:
BeadsByDesi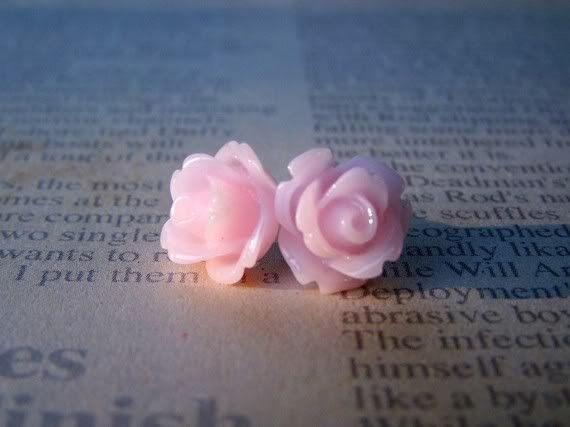 These pink earrings are what originally prompted Linda to direct me to this site. On Amazon I was going to buy some that were pretty much the same thing for $12. These were only $3.50!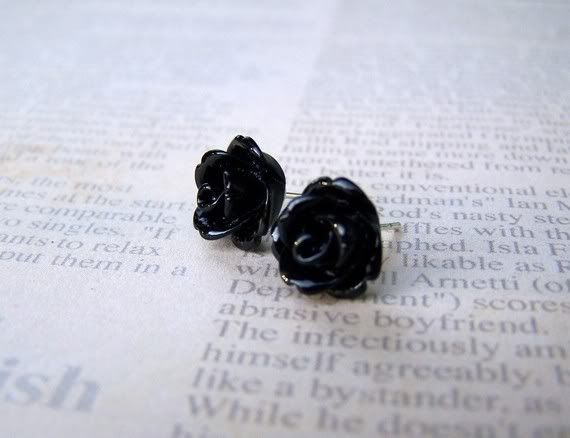 Since I had ordered three pairs of earrings from BeadsByDesi, she contacted me to tell me that I could have a free pair. Sweet! This purple pair was what I chose. I was afraid that maybe she had already packed up the other sets and sent them, but she said that she had waited a day to see if I would respond before she sent them out. So I got my free pair. On top of that, since she makes everything to order, she included a free bobby pin with a matching pink rose like the first set of earrings. The shipping was only $2.00 and she combined them all together so that I didn't have to pay extra.
I've been into wearing different earrings lately since I took out my plugs so I'm glad that I found these. Because I wore the plugs for so long, which are made of surgical steel, my ears don't seem to have a bad reaction to wearing earrings anymore. (Knock on wood) I used to only be able to wear silver or gold, which got pretty pricey. I highly recommend BeadsByDesi if you like the ones I purchased. I had such a positive experience with her. There are quite a few vendors who do very similar designs, if not the same, but I thought that she was awesome.
From:
jewlswashere
From:
roundabout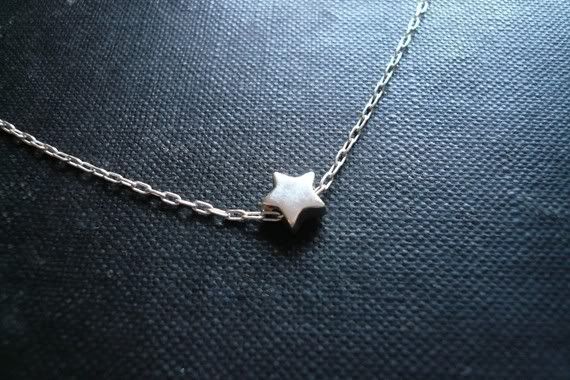 As you all know by now, I love stars. This necklace is great. In the picture the star looks pretty big, but it's actually super dainty. I love the simplicity of this necklace.
From:
TheAppleTailor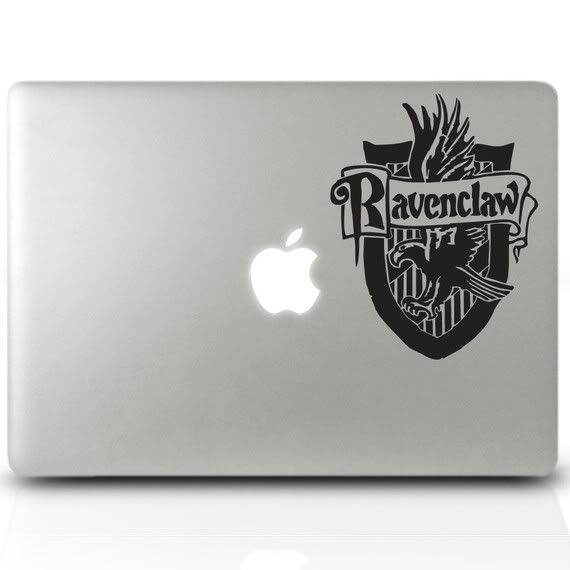 I haven't received this yet, but I'm hoping to soon. This is the Ravenclaw crest from Harry Potter. It is the house that I tested into and my mom made the blue robe for.