We weren't sure if we wanted to take engagement photos as we didn't know what we would do with the photos afterwards, but decided that we should since it is one of those once in a life time (should be anyway) events. After playing with many different ideas for locations, I asked my cousin if we could borrow her kitchen. Nick and I realized that all of our hobbies are much different from each other, but the thing that we do most together is cook. Next to cooking comes eating. They come rather hand-in-hand, which made the kitchen seem like the natural setting for our photos. My cousin has a gorgeous kitchen and it is much bigger and well stocked than our tiny galley. We had to think long and hard about what to serve that would be brightly colored and photogenic. We settled on mussels in white wine sauce, salmon sandwiches with
creamy watercrest spread
, and a fruit tart. We chose the mussels over clams, which we both prefer, because of the rich color of the mussel shells in contrast with parsley and tomatoes.
We haven't received the photos yet, but we will be posting a few on our wedding website when that is up and running. I don't want to be overly narcissistic so I'll only email pictures upon request. It took us forever to make this lunch because we would have to stop and pose. Nick and I are really quite awkward when it comes to posing. Our photographer friend said that I either looked too serious when I was cooking or was goofing off too much. She also kept telling us to not use our goofy smiles. Little did she know that those are our normal photo smiles.
Nick was in charge of the fish and it turned out beautifully. Since I don't really enjoy eating fish, he is the one who cooks it most. With the watercrest dressing and sour dough bread it was amazing. The dressing really helped mild out the salmon flavor, which was perfect for me.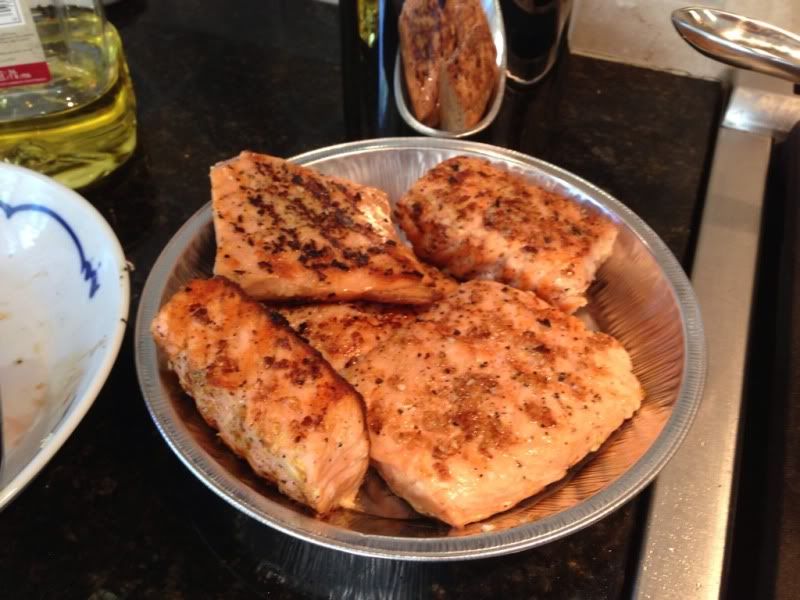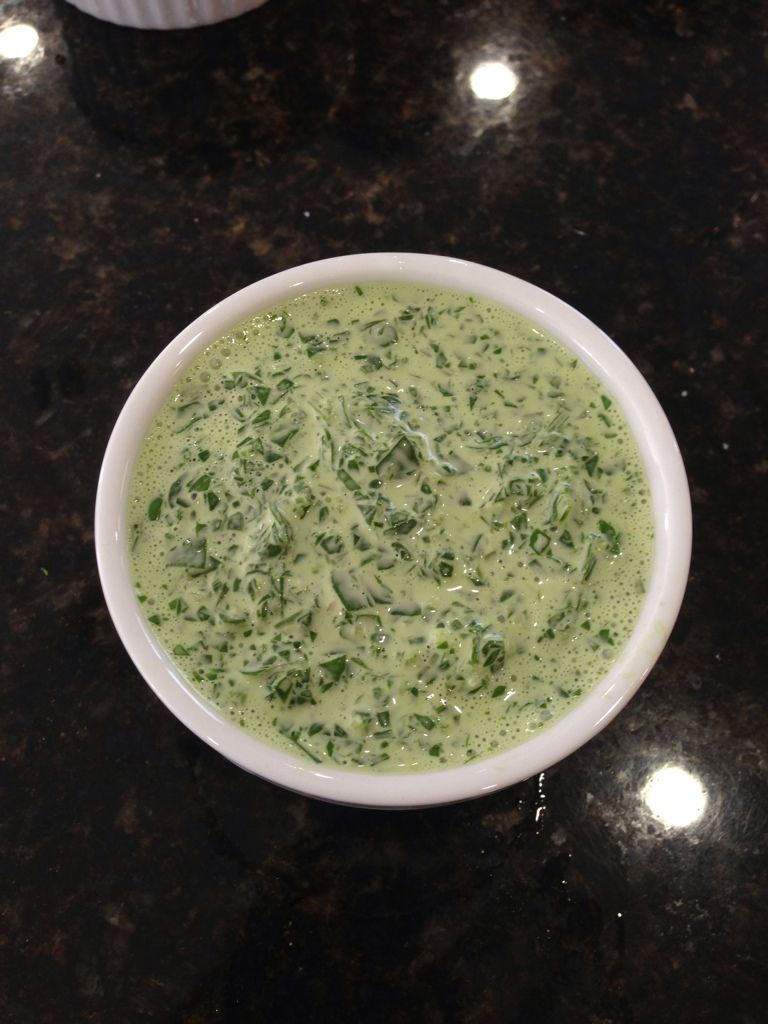 I used way more watercrest than the recipe called for and
didn't use as much mayo as it was supposed to have. It was
very flavorful and less fattening.
Before heading out to the Oakland Hills, we stopped by Boudin's to pick up
a round and baguette of their famous San Francisco sourdough.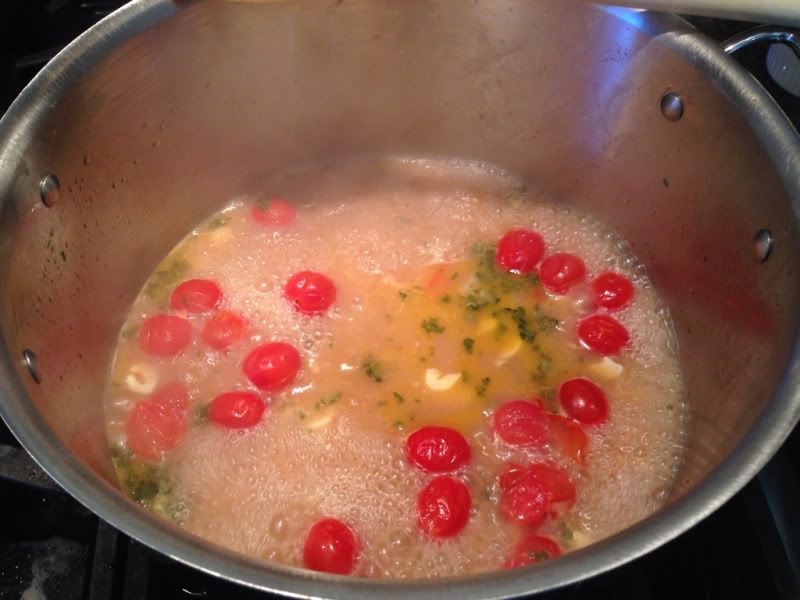 I cooked the mussels for just a few minutes before scooping them out into a
bowl. I probably should have reduced the sauce before putting the mussels
in, but it was my first time working with mussels in this fashion. Usually, I
make clams, which have much thicker shells and take longer to cook.
I reduced the sauce down by half and then poured it over the mussels
before serving.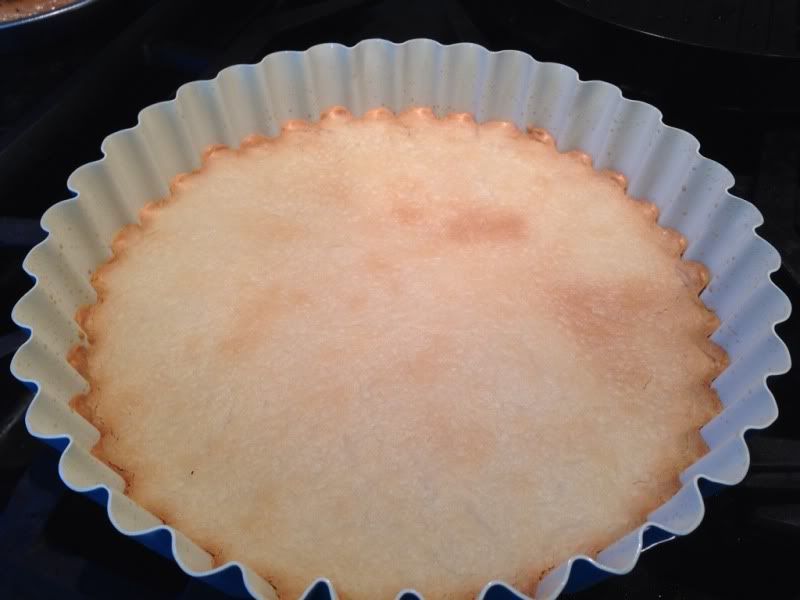 My cousin Brandon had requested that we make a fruit tart. So a fruit tart we
made. The crust was so unbelievably easy. It was literally just flour, butter,
and confectioners sugar. I used the recipe from a Raspberry Tart for the crust
as most of the crusts that I was looking at had a ton of shortening and butter.
We are all trying to be figure-friendly after the holidays and this tart crust recipe
had the least amount of fattening ingredients in it. The recipe was also super easy
to make and turned out deliciously. Pretty good for a first try.
For the topping of the fruit tart, I used a different recipe with fresh fruit. I
actually forgot to put the apricot preserves over the top, but it was still really
good. I don't like desserts, but this one was really tasty. The crust was light
and flaky and the cream topping wasn't overly sweet. We macerated the
strawberries with sugar since they are out of season and were rather tart.