Linda's bridesmaids and I have been planning her shower for the last few months. I had offered to be in charge of the food as it is something that I frequently plan. One of the girls' uncle is a manager at the San Jose Fairmonte and was able to hook us up with a giant suite to host the shower in. Knowing that Linda loves salad and that I wouldn't have a place to warm up food, the logical menu answer was for a salad bar. Unlike Linda, however, I need more substance to my salads than just lettuce and tomatoes. I decided on preparing a fully loaded salad bar with some cold appetizers.
On Friday night my friend (groom's sister/bridesmaid) Jess came over to help me prepare. Once she came over though, there was more socializing than work being done. I was supposed to go running with Christopher on Saturday morning before the bridal shower, but that didn't end up happening because I had a lot more prep work to do. We did however, try out the cocktails that I was planning on serving. They were quite strong and delicious. The shower turned out to be a huge success and Linda had a lot of fun and I got to know the other bridesmaids better.
Our full menu was as follows:
Salmon Spread
Olive Tapenade
Roast Pepper Tapenade
Various Crackers
Classic Bruschetta
Costco spinach pancake app with sauces
Mixed Greens
Spinach
Pomegranate
Dried cranberries
Walnuts
Olives
Shredded Cheese
Cherry Tomatoes
Black beans
Vinaigrette
Champagne
Champagne Mojitos
Mimosa
Sparkling Ciders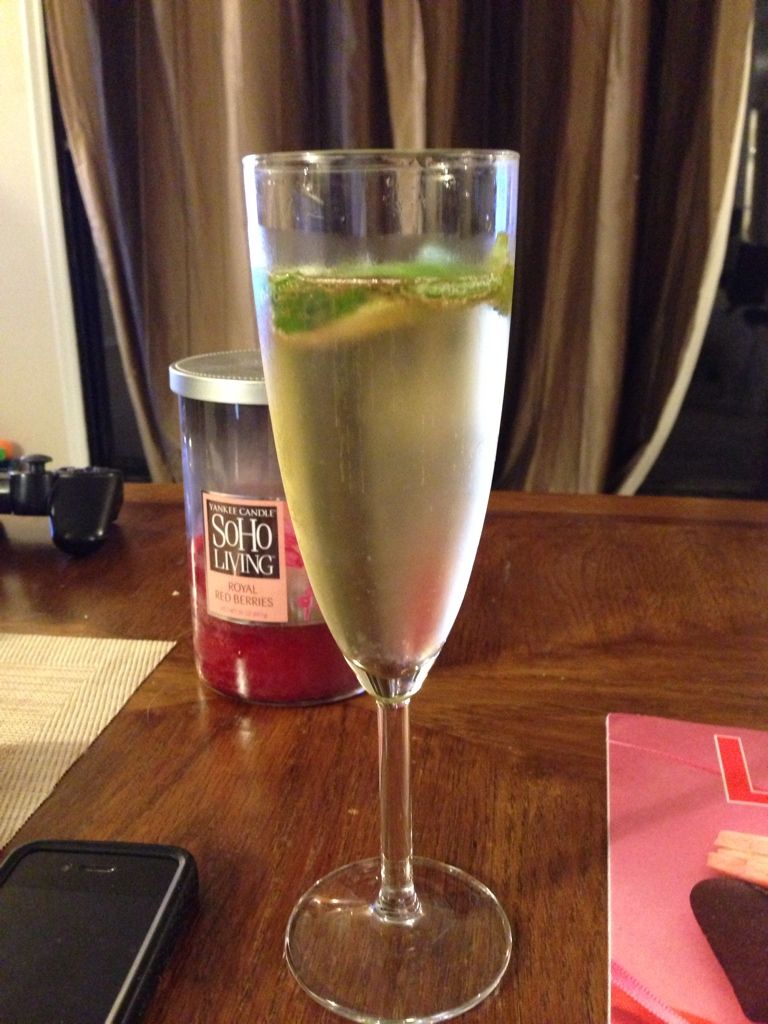 Linda has been very into champagne lately. I made it the
base drink of the day. The Champagne Mojitos were the
signature drink.
On Thursday night I began marinating my meats and
portobello mushrooms. I used a basic marinade from all-
recipes.com for the steak.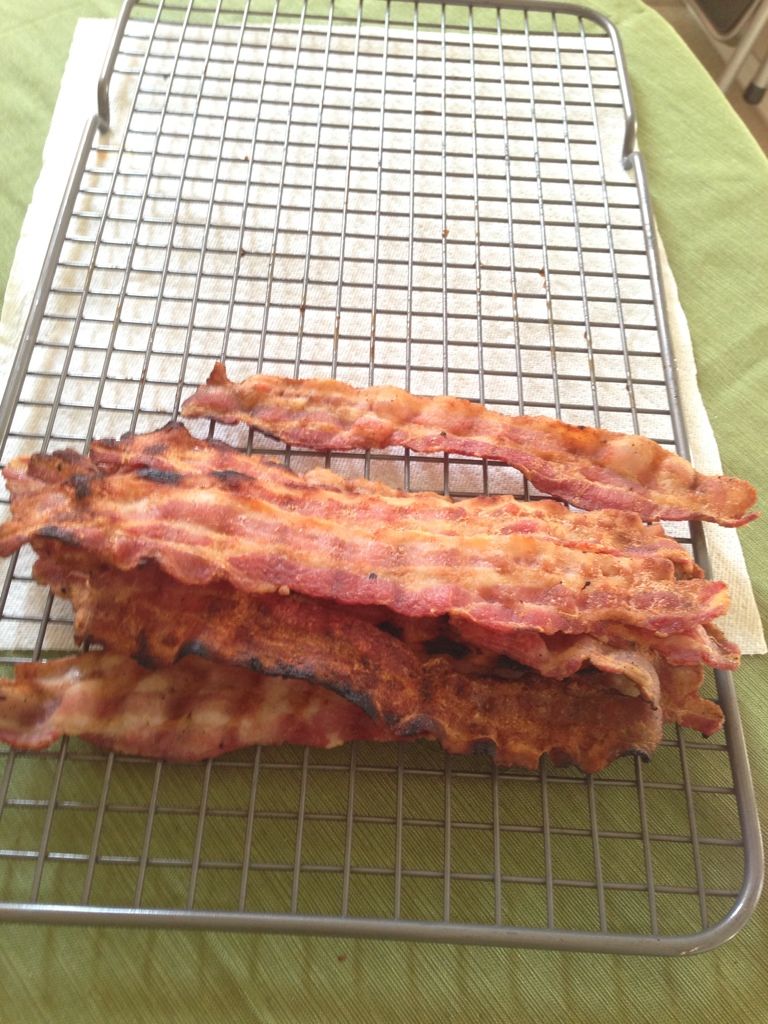 Grilled bacon is a standard for us as it really lets the fat
drip off better than any other method. During the winter we
put the bacon on this cooking rack to bake in the oven if
grilling isn't an option.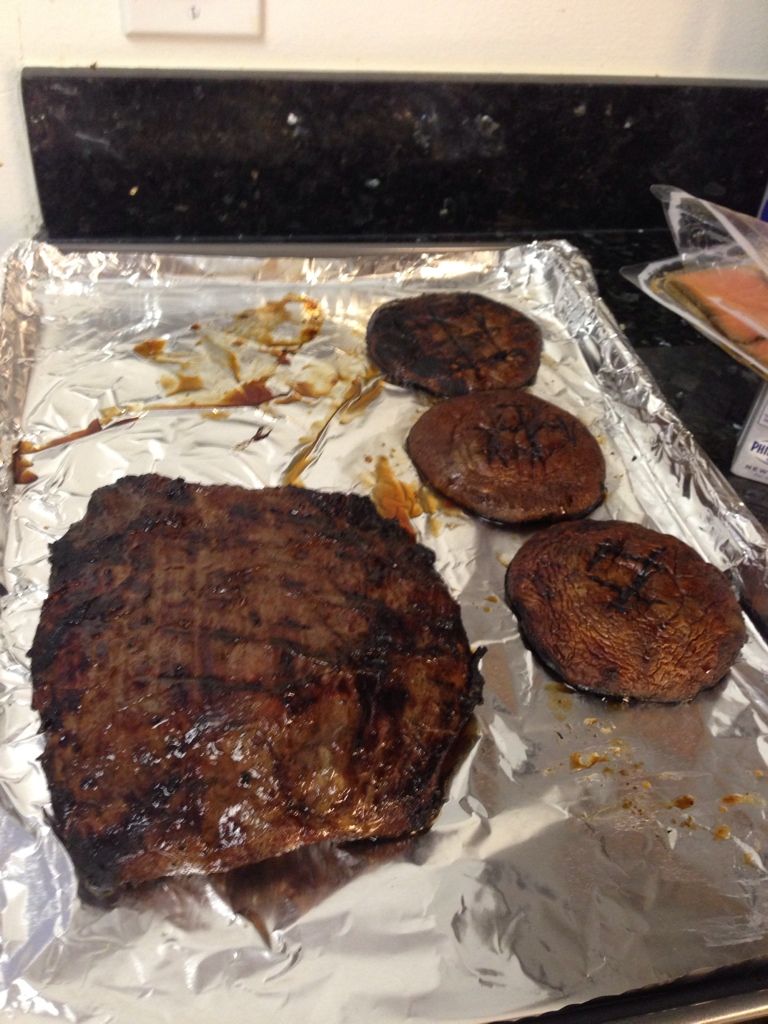 I'm really surprised at how much people loved the portobello
mushrooms. People were asking me for my recipe and I was
sorry that I only made three. Really, all you have to do is marinate
the mushrooms in bottled Italian dressing for a day and then
grill it.