We left early from Tahoe to get back for dinner with Nick's family for Chinese New Year. We went to our normal feasting place,
Legendary Palace
. I'm going to blame the running, but I could not get full. We had amazing food as usual, but I just kept eating and eating. We did get a lot of the same kinds of food so I'm not going to put up pictures of the same thing, but there were a few new items.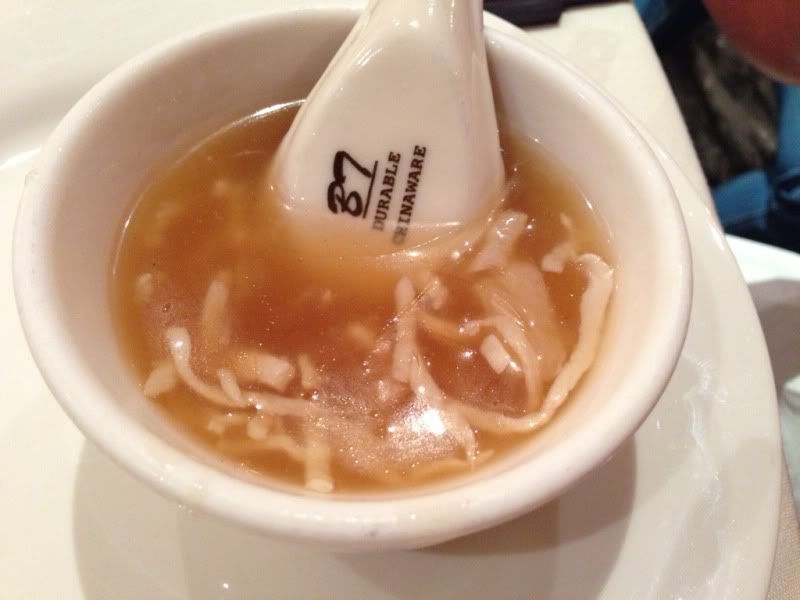 Shark fin soup. I don't eat this based on principle, but I have in the past,
before I knew better, and it is very tasty.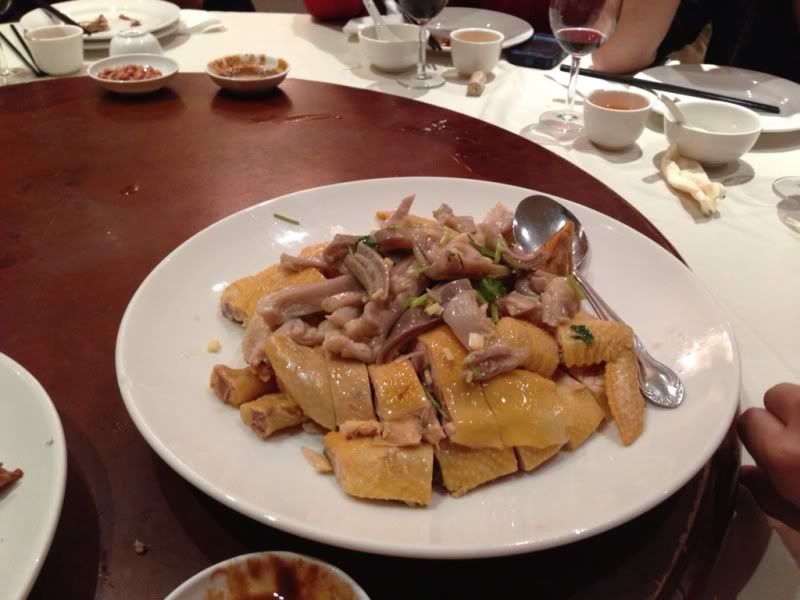 Chicken with wasabi pig intestines. I can handle spicy, but I can't do wasabi
spicy. Holy moly, that clears your sinuses.