I ran to Sprouts after work to pick up some fresh supplies. I'm getting really tired of having leftovers and frozen food. I quickly marinaded a turkey breast in a miso sauce that I threw together with miso paste, chicken stock, red pepper flakes, and sesame seed oil. While the turkey was marinating, I chopped up a head of cabbage and did a basic stirfry. After the stirfry, I threw the turkey in the pan to sear on both sides. I added the extra marinade to the pan, but that was a mistake as it started to burn. After searing on both sides, I lowered the heat and covered the pan and monitored the bird for the next 15 minutes.
I was hoping that all of that lovely goodness on the sides would be able to
be made into a gravy, but it burned before I could get to that step. This is
why I don't enter any of those cooking competitions. My stuff burns way too
often.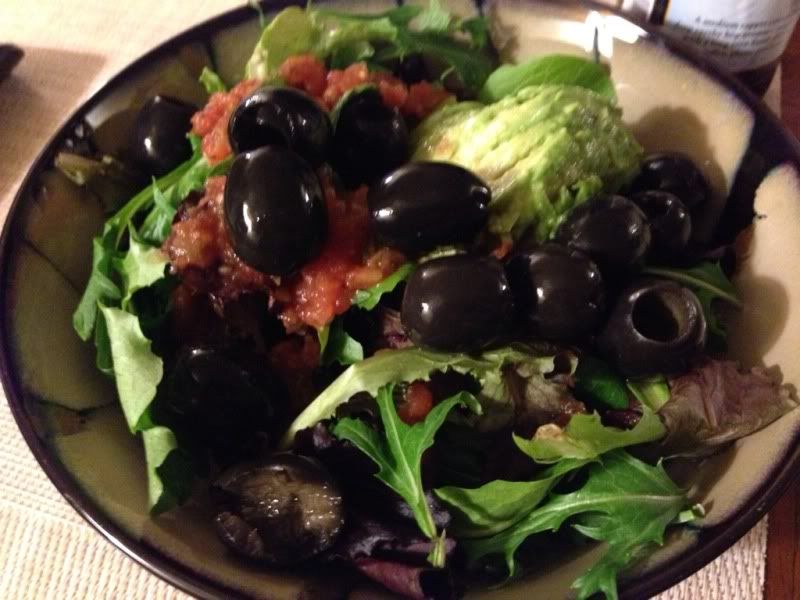 My new favorite thing is to put a high quality hot salsa on my salad instead
of salad dressing. Although I really like the vinaigrette that I learned from Abby,
I love salsa. With half an avocado added, it's like eating guacamole on your salad.