Gung Hay Fat Choy! Christopher and I got up very early to head to The City for the
Golden Gate Bridge Vista 10k
. Holy cow, that was the hardest 10k I've done to date. The route was very scenic, but super steep. The hill just kept going up and up and up. The most despairing part was watching the old men zoom past me on their way down when I still had a ways to go up. We did get some great pictures and managed not to come in last. I finished at 1:10 hours and Christopher 1:12 hours. Not too shabby for having super steep inclines.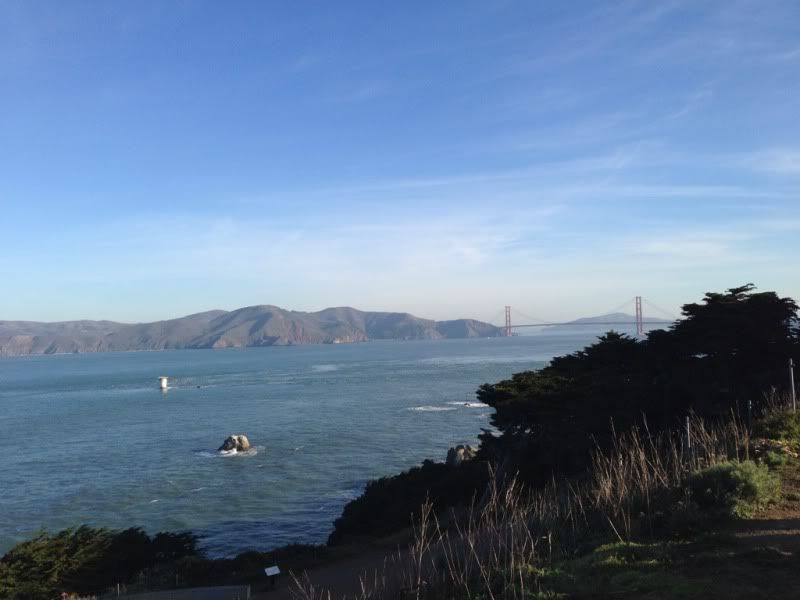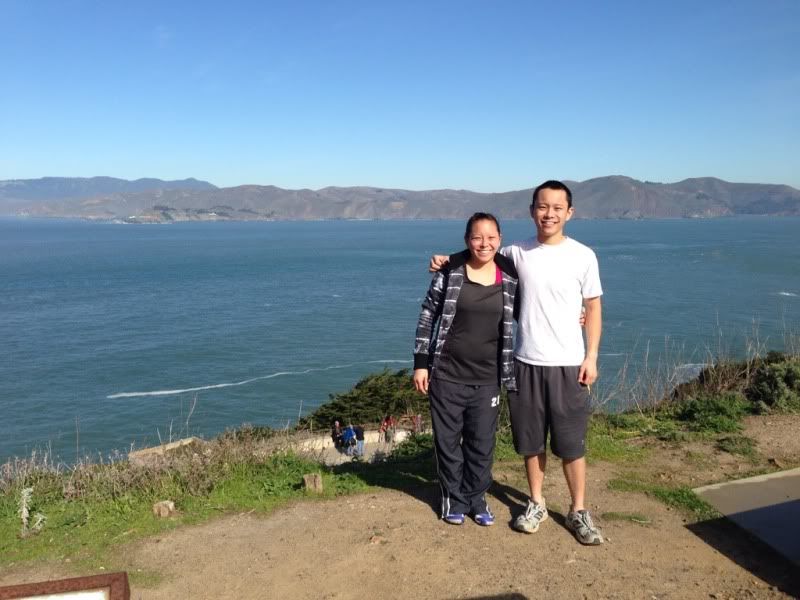 For all the running I've been doing, I sure look fat and stumpy in this picture.
The guy who took our pic didn't even get the Golden Gate in!
As we were walking back to the car before heading to our
Grandma's house to clean up and sleep, we noticed this
amazing Count Chocula shadow that my sweatshirt jacket
was creating. Naturally, I had to take a picture of it and send
it to everyone I know.
In the afternoon, our whole family was gathering to celebrate Chinese New Year. Usually we have a dinner, but my Grandma decided to change it up and have it at
Moonstar
, one of our favorite buffets. This works out well because we are a family of big eaters and there is a lot of variety at this buffet. Nick and I were trying not to eat too much because we had a reservation at the
Wayfarer Tavern
with his family for his sister's birthday in a few hours.
This is why I look so fat in that picture. At least this was the only plate that
I had. I didn't really go back for seconds. I just needed water because I was
super dehydrated.