It's that time again.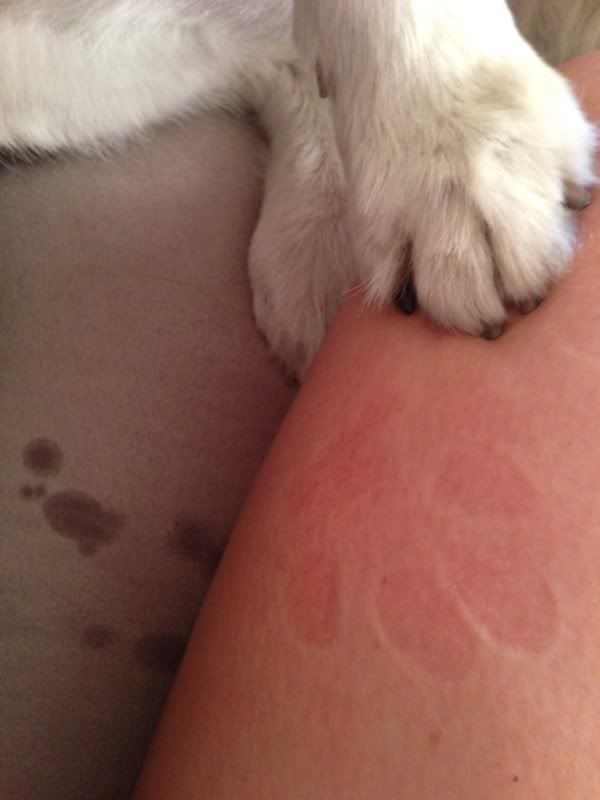 Emmy wasn't feeling well and being really clingy. This
never happens so I knew that she wasn't feeling well. She
had her paw on me for so long that there was a paw print
mark on my leg!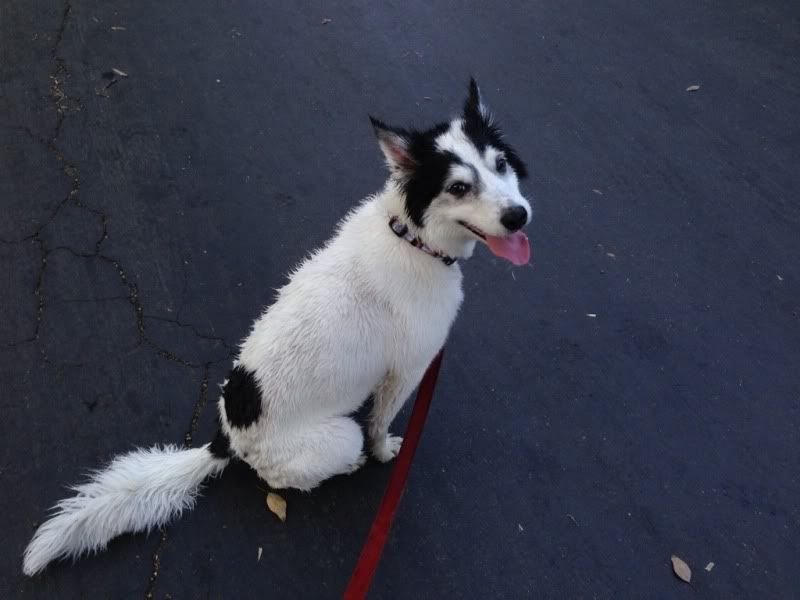 It's been so hot after our runs that I take Emmy to the car wash station in the
back of our complex to hose her down.