My cousin who lived in Hong Kong and now Singapore for the last 12 or so years came home for a visit. He wanted to get the Chew side of the family together for dinner. This was fine by me. After work, we all headed out to San Francisco Chinatown for some good Chinese food. There was way too much food for the amount of people that we had, but I wasn't complaining. It was so delicious, but we just couldn't eat it all!
Shark fin soup in a giant bowl. I don't eat the stuff anymore because of ethical
reasons, but it sure did look good.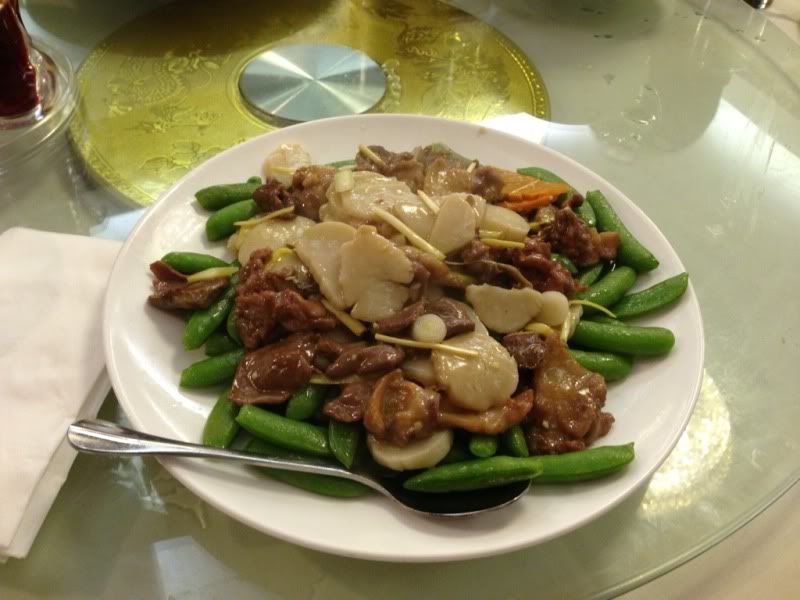 Snap peas with beef and sliced day boat scallops. I think this was my favorite
dish. I ate so many scallops.