This was making out to be my worst nightmare, but I love my brother and he wanted to do it. "Zombies" chasing us for three miles isn't exactly my cup of tea. We started out bright and early at 4:45am on a Saturday morning to get to run in a po-dunk town that we didn't know existed near Sacramento. The race was held at an ATV park, which meant that it was hilly and dusty. It wasn't nearly as scary as I thought it would be. The zombies were instructed to not chase the runners too much. There were a couple of chasers, but they never really went after me. Too slow I guess. Christopher on the other hand, was chased a couple of times because he's quick and a challenge to get. I was just concentrating on getting away. Thankfully I wasn't
that
girl who screamed the whole time. Believe me, there were quite a few of those. In retrospect, I would definitely do it again, but would gather a bunch of friends. It is actually quite a bit of fun.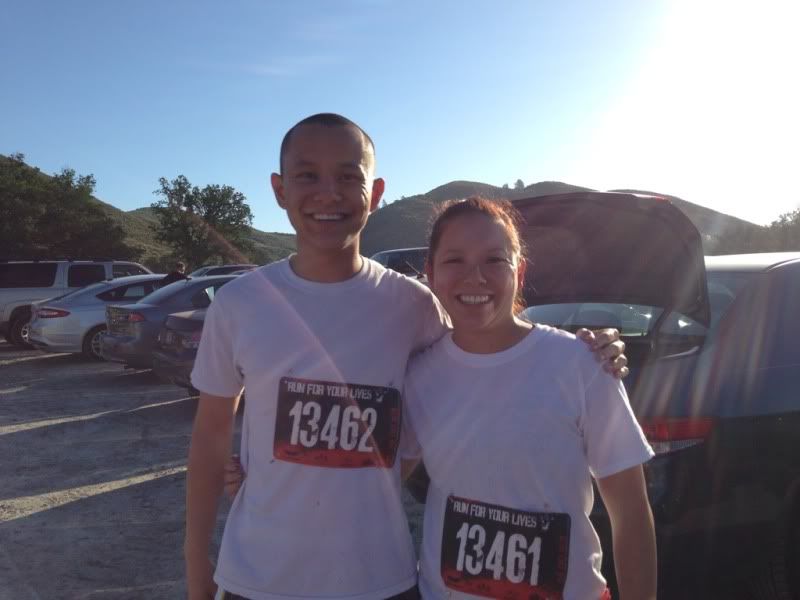 Bright and early; we are still clean.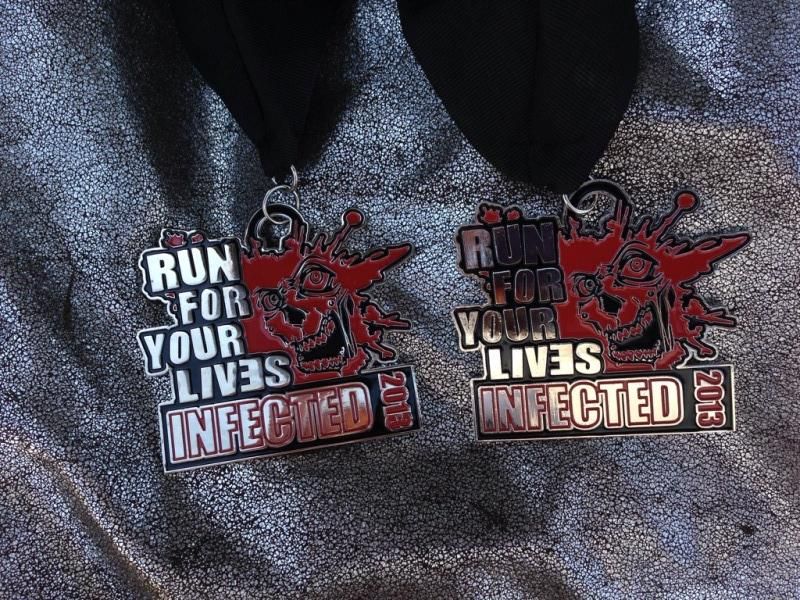 This is one of those pictures that just won't rotate. We were
"infected" because all of our football flags were pulled.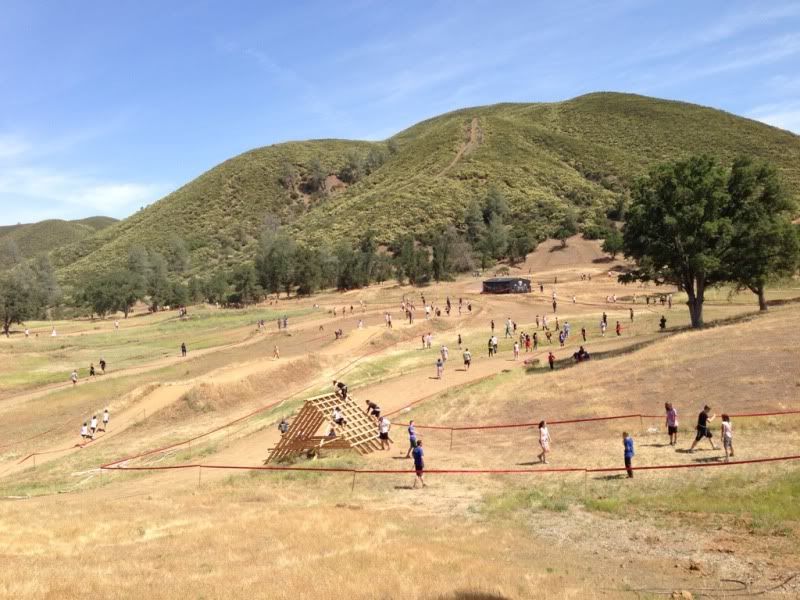 Since the run was so far away, we decided to sit on the hill in the shade and
watch all the waves of people after us run. This was the main field area where
we were both "infected". Notes to future runners: do your run in the morning.
It got really hot.
I was quite proud of myself for going through this mud
pit. Christopher and I cringed and waded through it, but as
the day went on, people were hippo-ing and purposely
dunking themselves to stay cool.