My plan tonight was to make more chicken with salad, however, Nick called me midday to tell me that one of their clients had sent them a giant salmon. Since his boss is planning on going out of town next week, he gave the fish to Nick. Nick thought that it was only fair for him to cook up the fish and bring it in to the office for his coworkers. Of course, we had to taste test what we would be serving. Since salmon is my least favorite fish, I had to disguise the flavor by making another taco.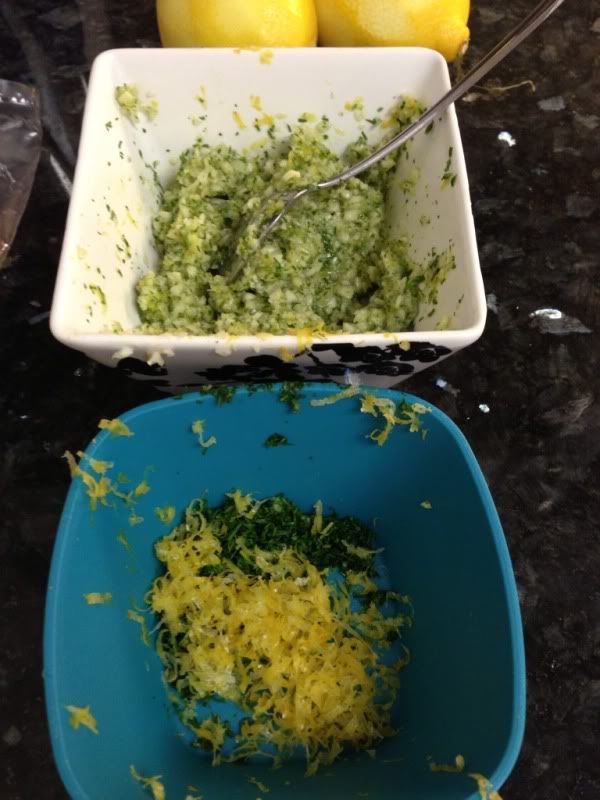 The back bowl is finely minced garlic, parsley and lemon
zest for the fish. The front bowl is lemon zest and parsley
for the mayo that we were making for the tacos. I only eat
mayo if it has something mixed into it.