Today we headed out to the City to have Mother's Day lunch with my Grandma and extended Chin family. Normally, we get the same things over and over, which is great because we know that we like it, but today we did try some different items. I really enjoyed them. That's not saying much since I always enjoy our family gatherings.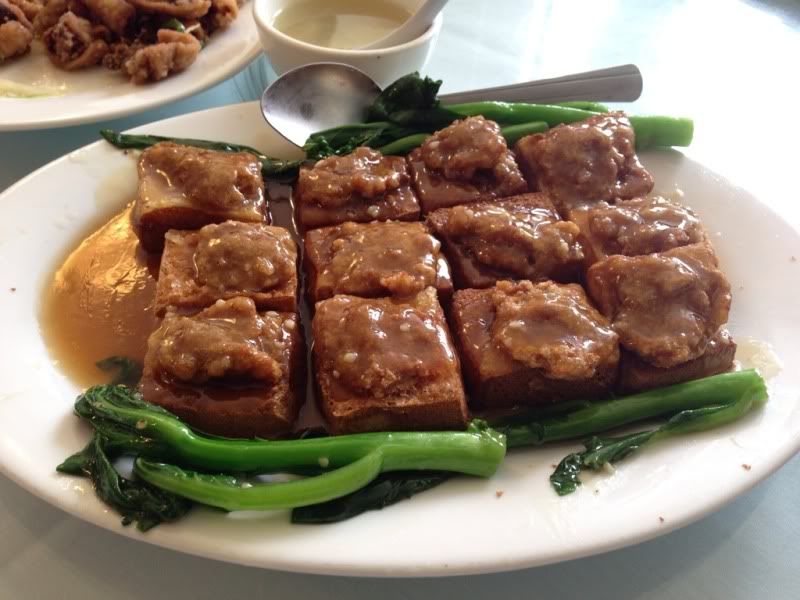 I've had something similar to this at Legendary in Oakland, but it was slightly
different. This fried tofu had a little patty of pork on top, rather than scallop
like at Legendary.
A type of Fukien Fried rice, but with shrimp. It was delicious and I think my
Uncle Daniel ate about three bowls.