Wow. I don't even know why we eat out when we can eat like this at home. The Fongs just received their new, giant, stainless steel grill and invited us over for dinner so that Nick could grill for them. I think for this post, I'll revert back to letting the pictures speak for themselves.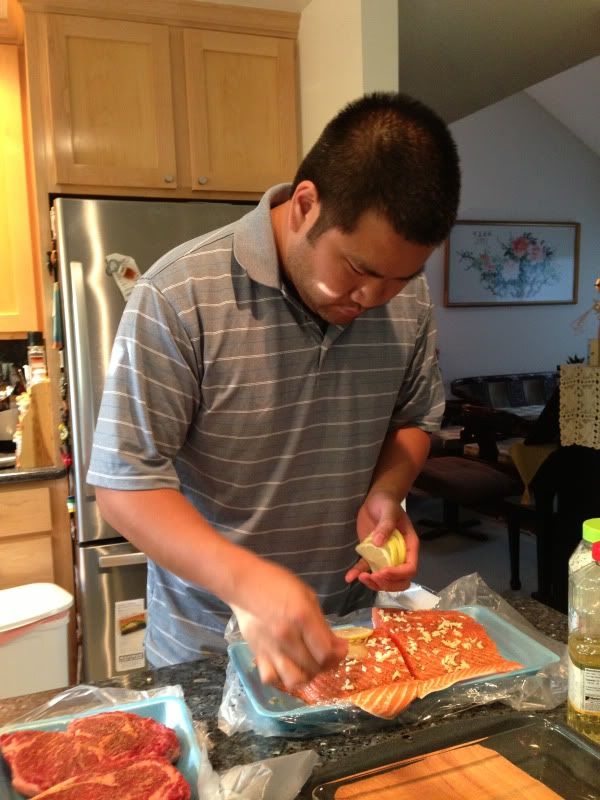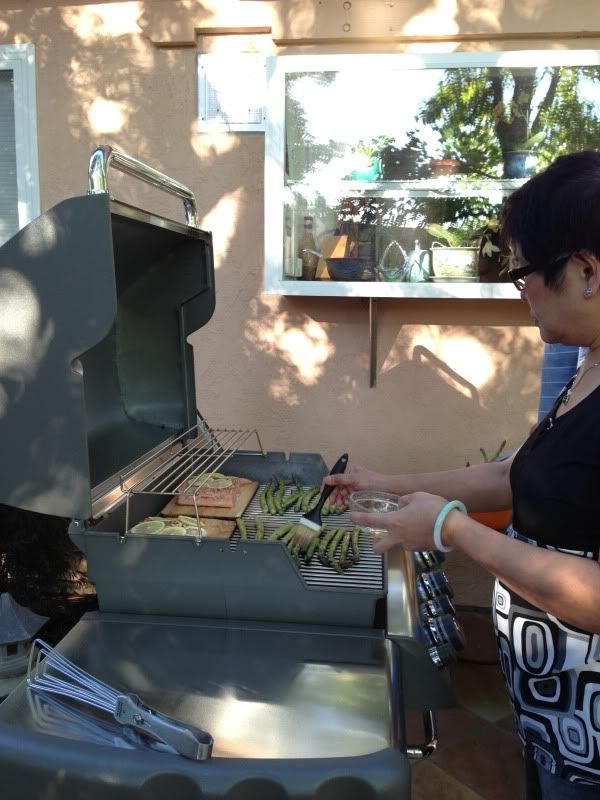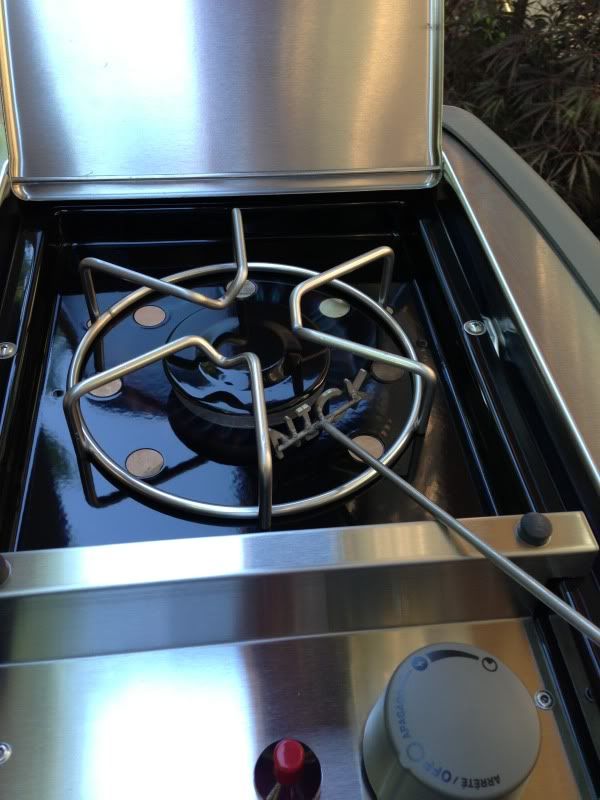 Rob gave all of his groomsmen brands. Nick really wanted
to try his on one of the steaks. It turned out better than we
thought, but I kept telling him that he should do it on a cooked
steak. He was too impatient.