Nick had been gone Tuesday and Wednesday of this week for dinner so I had noodles and worked on wedding craft projects. Thursday, however, the Fongs invited us over for dinner. I grabbed Emmy and we ran the 5.5 miles to the Fong's house. On the way, I waved at a guy who I thought was my good friend Frank. He hesitantly waved back and that's when I realized that it wasn't him. Woops. It was kind of hard to miss me too since I was wearing a neon pink tank top so it's not like I could slink away.
The dinner was delicious as always and I was stuffed.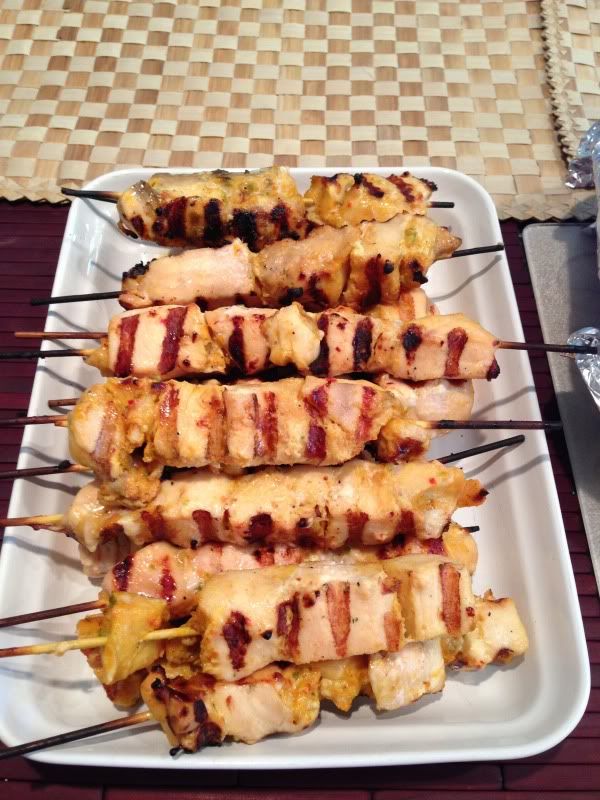 It's a little hard to see how gigantic these clams are, but if you look at the
next few pictures you'll see how much bigger they are than the bowl full
of regular sized clams.