As I said in my last post, we planned to have Nick's family over for dinner. I had picked up a giant wild salmon at Costco. Normally I go for farmed salmon, but there were piles and piles of salmon so I just picked one up without looking at the label thinking that it had to be farmed. It wasn't until we saw how red the flesh was that we realized that it was wild salmon. Nick is both the fish and grill master in our house so he was the mastermind behind this gorgeous salmon. I made the kale, quinoa, and watercrest sauce.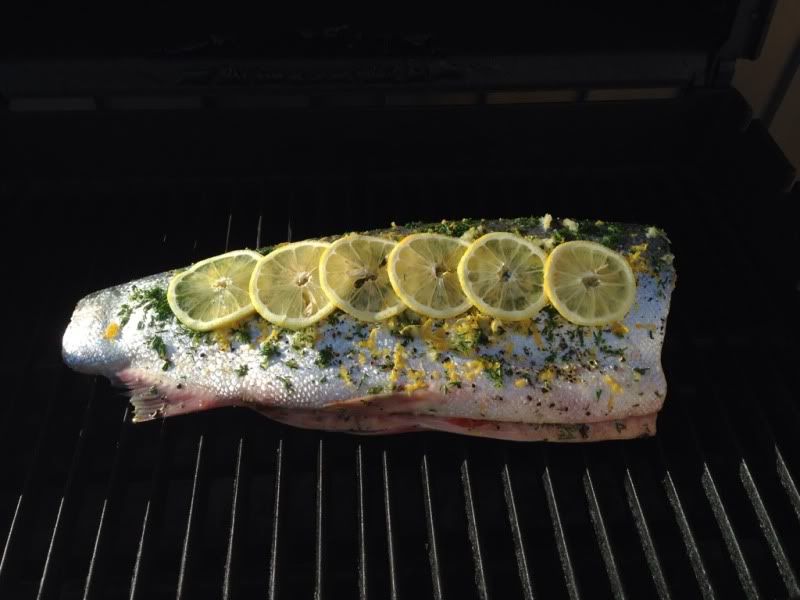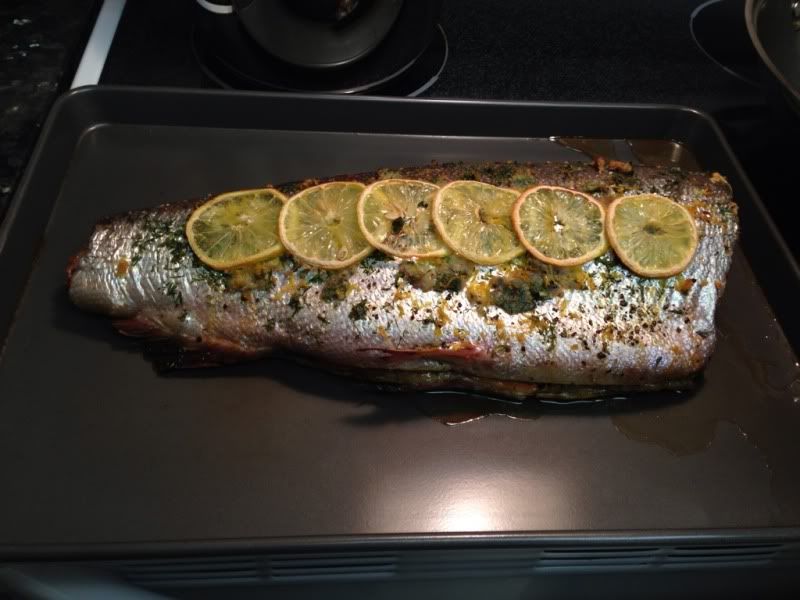 Mr. Fong doesn't that weird issue where he doesn't want his food touching.
He was trying to take a picture of the color of the salmon.