This is definitely less than healthy, but after trying to cleanse during the week, I calorie splurged and had a Fosters with popcorn. Nick fell asleep super early so I was able to get some "me" time. This also translates to "Allison gets to paint her nails without anyone complaining about the smell" time. I also got to watch
Pride and Prejudice
and
Pretty Woman
without any complaints. Unfortunately for Emmy, she can't talk.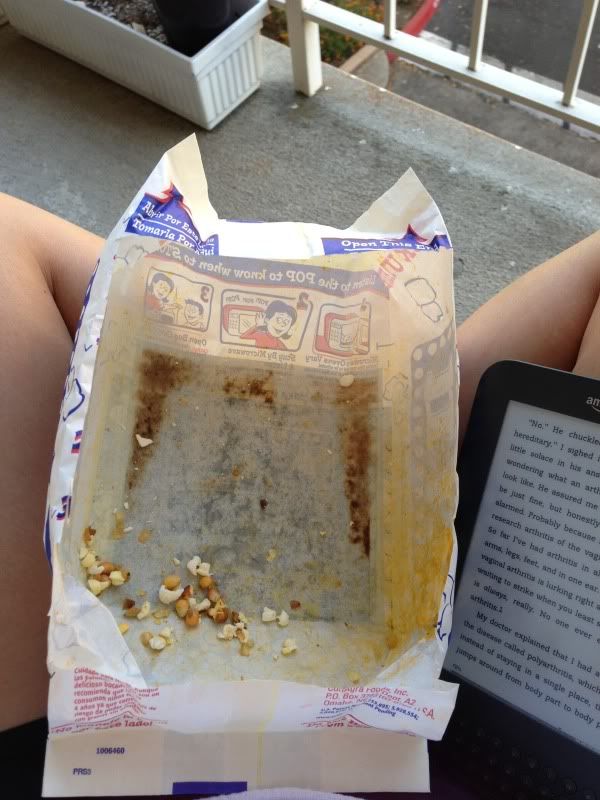 Now before you all go judging me for lack of any nutritional value of my dinner, I did have a really large lunch at Elephant Bar for our monthly Admin lunch.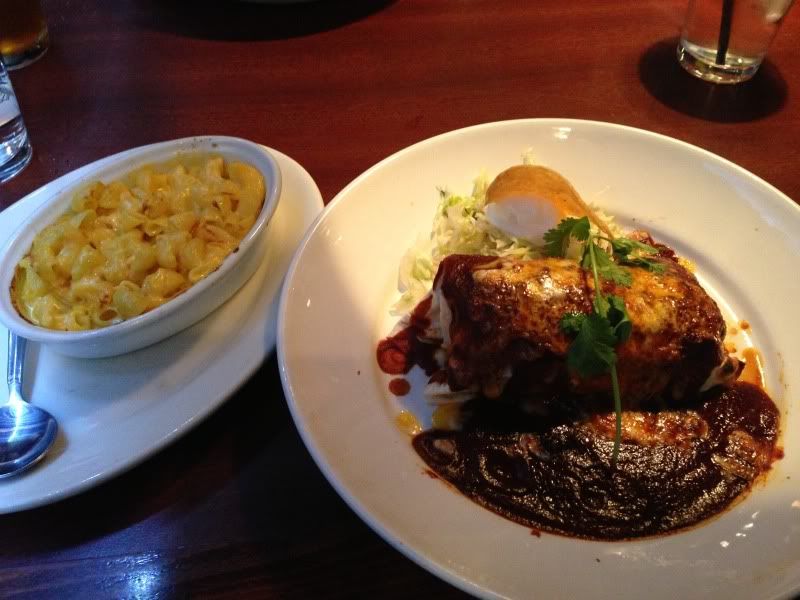 I got a steak burrito and a side of mac and cheese. One of the other girls didn't
like her steak sandwich so I also ate half of her meat.