For Father's Day we decided to take my Dad to
Ruth Chris
since he had never gone before. Our friends, the Ryans, have raved about Ruth Chris' for years. We are a
Black Angus
family, but it was nice to change things up. The two really can't be compared, but the Chins love their well-priced prime rib.
Ruth Chris was really quite good, but I thought that it was a little expensive for what it was. I appreciated that the meat was cooked simply with salt, pepper, butter and parsley, but when the waitress was explaining that all the meat was cooked the same way, it made me wonder why we were paying big bucks when I know that we can grill steaks with the same ingredients with a very similar result. I did however, really enjoy the lobster ravioli. Though the food was really tasty and well cooked, I thought the best part of the meal was the service. Our waitress was attentive and considerate and the bus staff was extremely helpful. I'm not sure if we will go back, but it is definitely a nice place for a date night if you are in the mood for steak.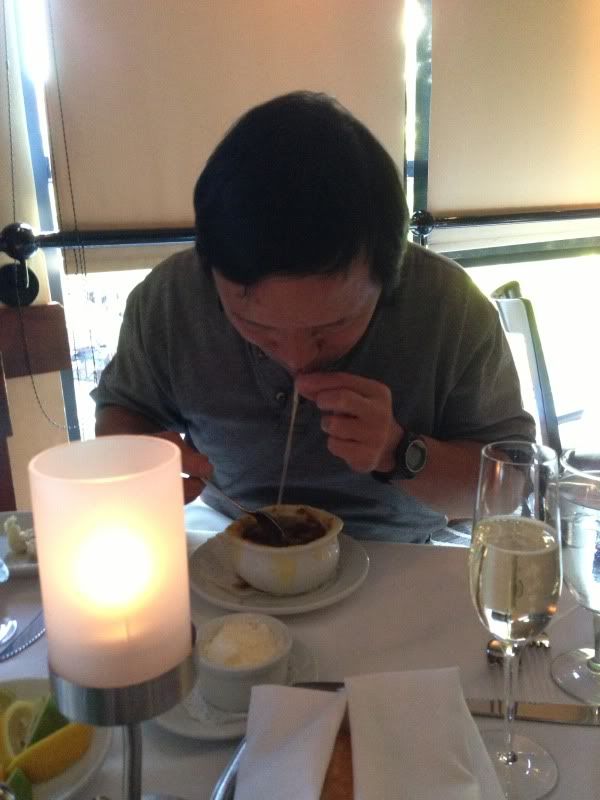 I thought my Mom was going to bop my Dad on the head
with her napkin because he kept trying to cut the gruyere with
his teeth rather than his spoon. Christopher and I thought it
was pretty amusing.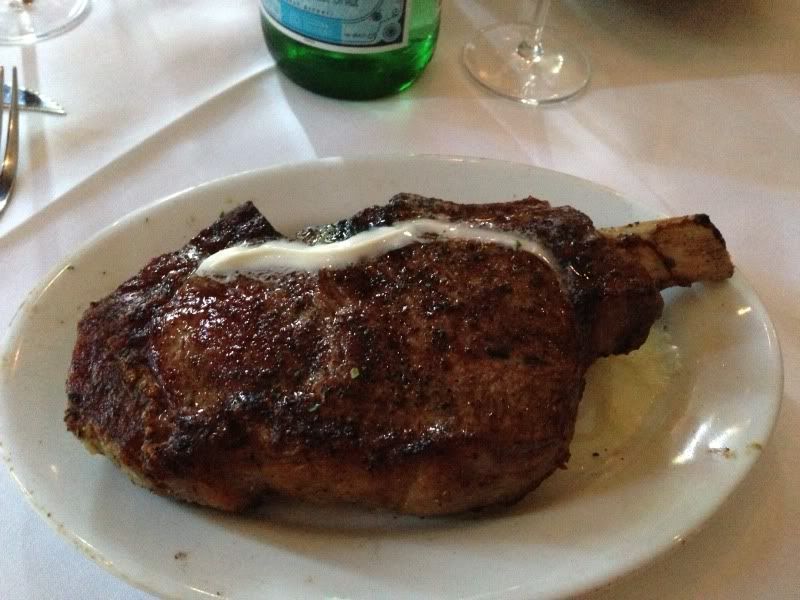 Christopher and I both ordered the 22oz bone in ribeye. It was only $5 more
than my Dad's 16oz boneless ribeye. The waitress said that the bone really
doesn't add that much weight, so we went for the bigger one. I've learned from
a very wise father, always get more bang for your buck!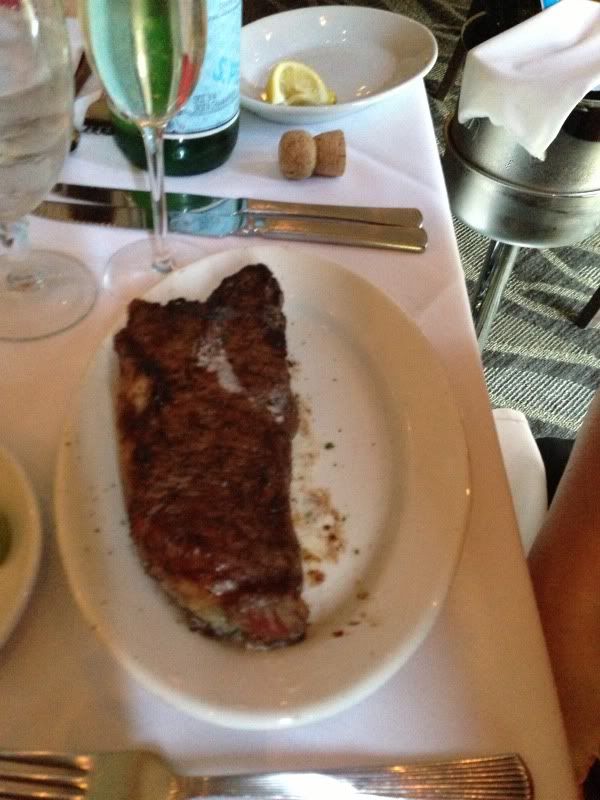 I think that my Mom got a strip steak. I can't remember and
I'm not that good at meat that I can recognize the cut.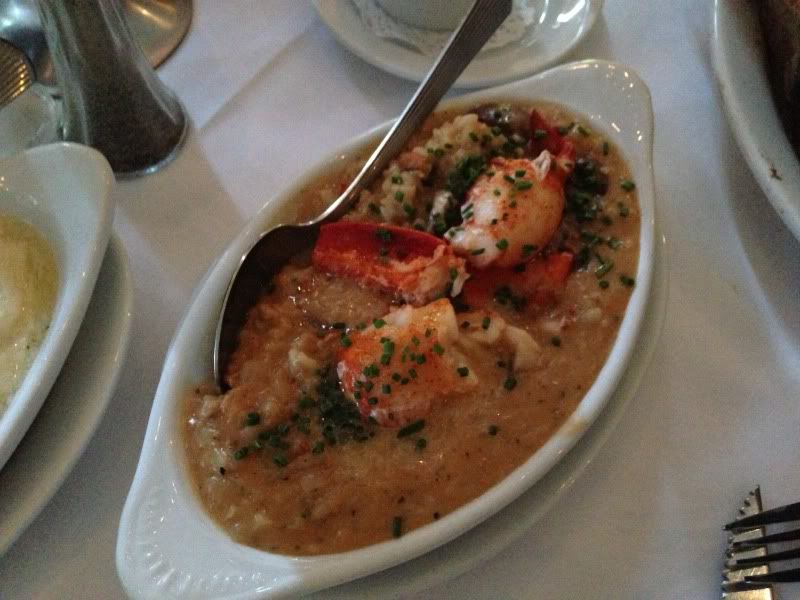 Lobster risotto. I'm always hesitant to order risotto because it can be so easy
to mess up. The lobster, however, drew me in.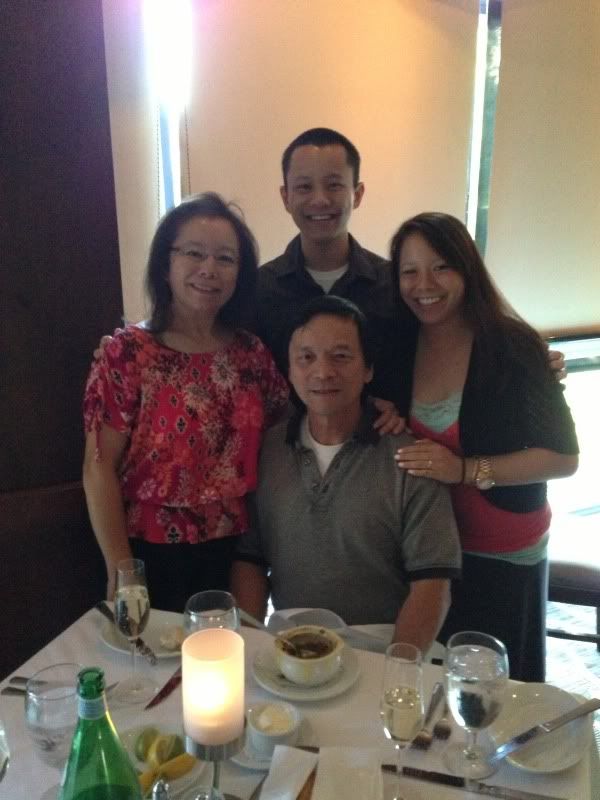 As a reward for staying home while we were at dinner, we had the bus boy pack
up Christopher ribeye bone.