Happy birthday Mommy! For dinner we took my mom out to
Lark Creek
in downtown Walnut Creek. We had gone there for the first time with Nick's family shortly after we got engaged. Nick and I had always looked into the restaurant while walking by, but hadn't actually been there until we went with the Fongs. My parents enjoyed it quite a bit even though they don't normally go for fancier places much. Lark Creek has a nice, casual vibe while still serving high-quality food at a reasonable price. (Most entrees run around $30.00.) We also brought champagne that I picked up at
Mumm's
the last time I went.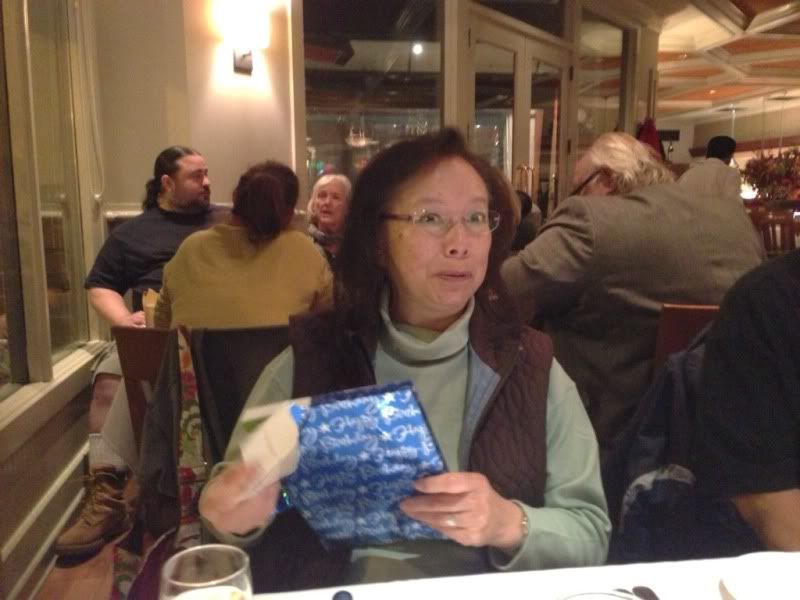 My mom had said months ago when she first heard about The Chew releasing
a cookbook that she wanted it for her birthday. She said that she was actually
going to go to Barnes and Nobel to get it for herself. Good thing she didn't because
we had it hidden for a while.
We also got her an electric wine opener. She sometimes has trouble getting
the cork off the opener because she can't grip it well when it is slippery. This
will do it for her and it is a Rabbit, which I believe to be a reliable brand.
Nick and Christopher got the steel head salmon. What I like about Lark Creek
is that they work with the Monterey Bay Aquarium's Seafood Watch to make
sure that they are using sustainable products.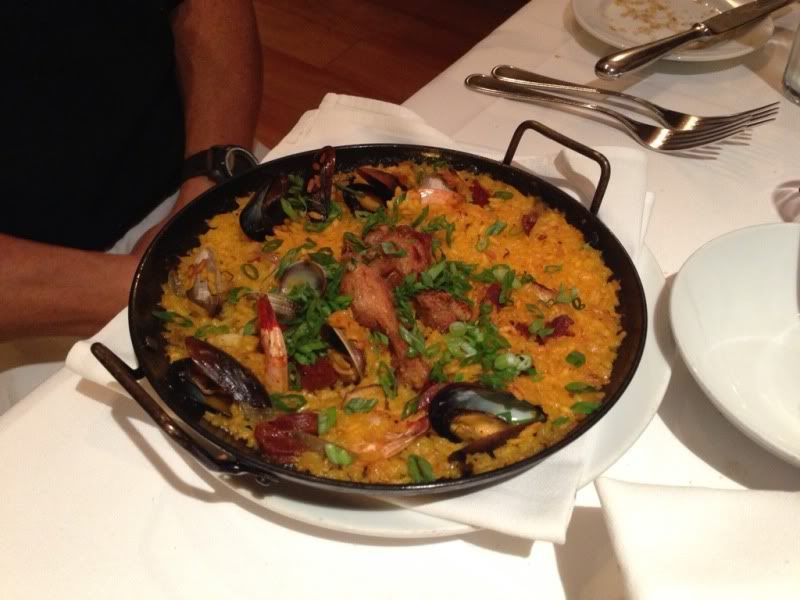 My dad got the paella. This is a really good bang for your buck meal as it
comes with a ton of seafood, chicken drummets, and is very filling.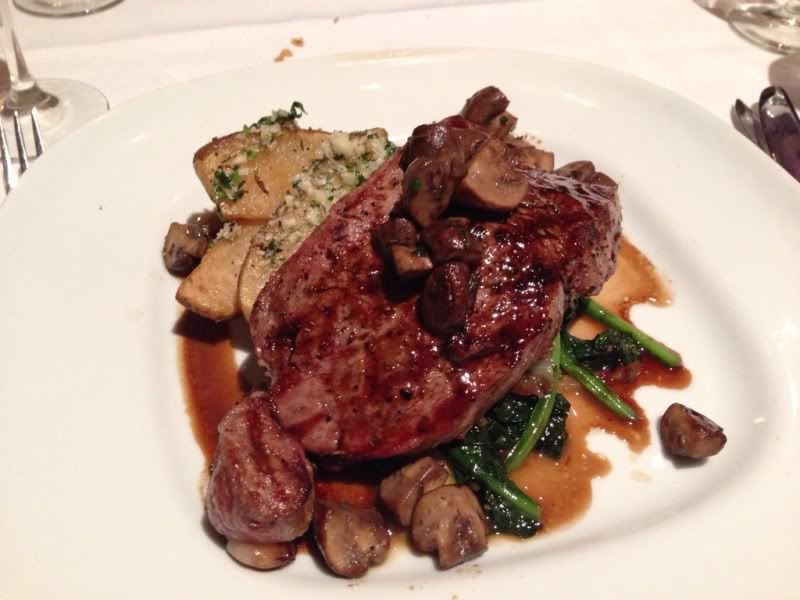 I was torn between sea scallops and a steak. I opted for the steak because
I was afraid that I would be disappointed that six scallops wouldn't be enough
for me. I was spoiled by the ten that I got at the wedding fair.
I asked for it rare and they did a wonderful job. A lot of
times when I ask for my steak to be cooked rare it comes
out closer to medium rare. This picture makes it look a
little more medium rare, but trust me, it was nice and soft.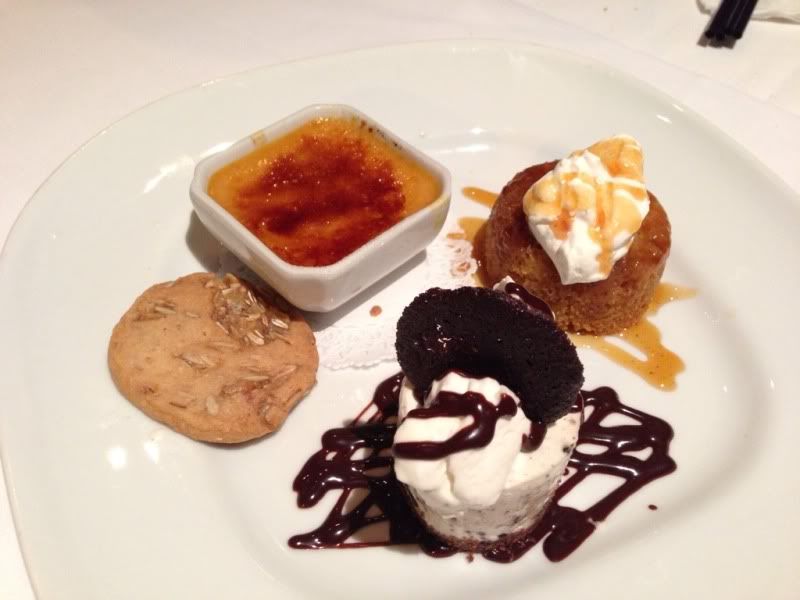 We got the dessert trio to share. Top left is a pumpkin creme brulee, top
right was a pineapple upside down cake, and bottom was a cookies and creme
mousse.