To conclude our Thanksgiving weekend, Nick and I went to a friend's house for Friendskiving. We offered to bring the appetizers and decided on all bacon. I had actually been planning our appetizers when we were at the F1 race. It was keeping me busy until my phone battery started to die. There are so many good bacon recipes out there that it was hard to choose, not to mention that Nick wanted to come up with his own. We ended up making a cracker with brie-dates-bacon with balsamic reduction, brie-bacon-apricot tartlets, and twice baked potatoes with gouda, spinach, and of course, bacon. Nick grilled all of our thick cut bacon to give it extra flavor. We started at 9:30am and still ended up being late for the 1pm lunch! Who knew three appetizers could take so much time. Everyone liked them so that is what matters.
I had a lot of difficulties with the puff pastry because I didn't thaw it correctly.
It turned out okay in the end, but some tartlets were a little more doughy than
others. I stuffed the pastry with a cube of brie, bacon and then apricot preserves.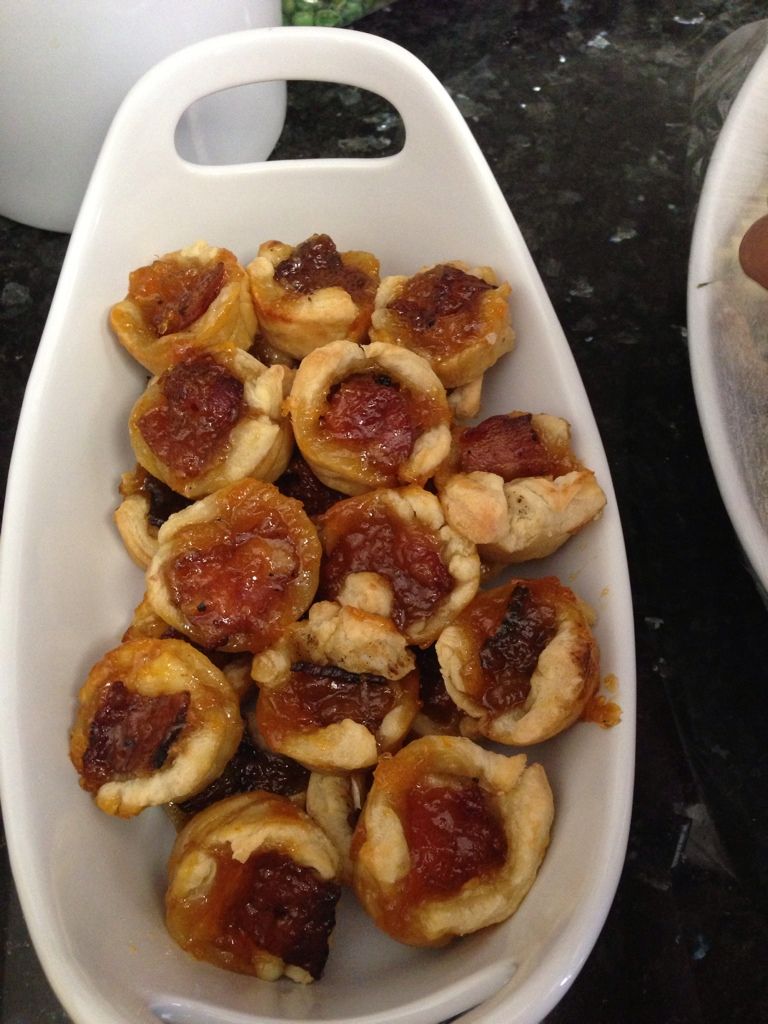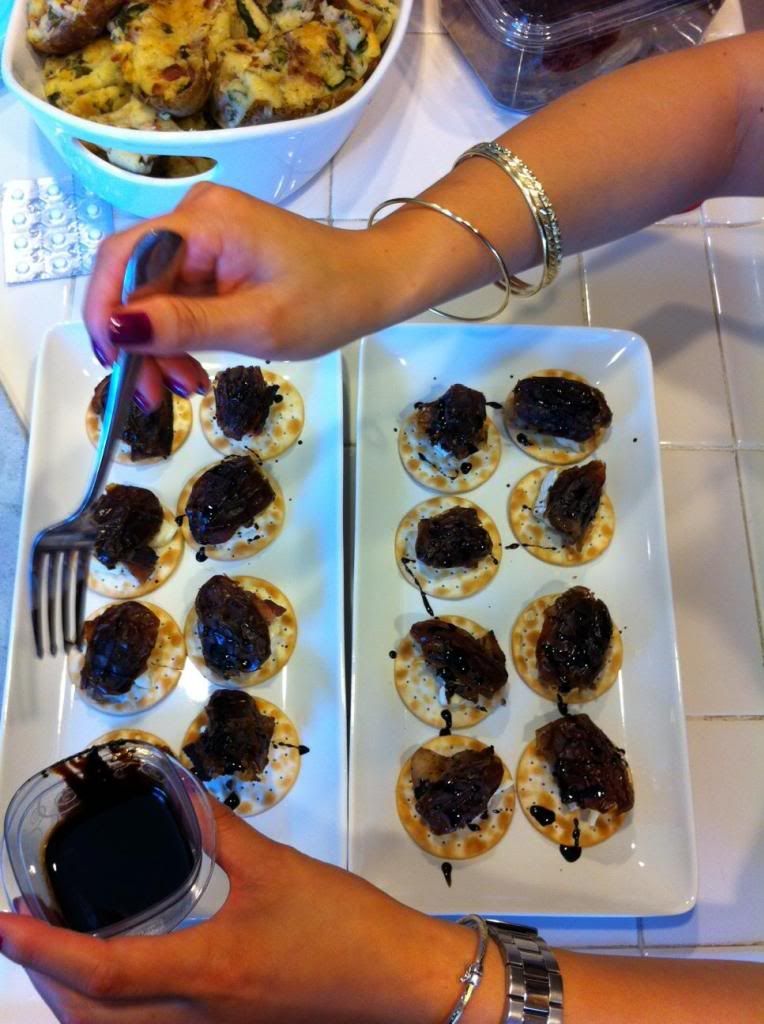 A water cracker with brie, bacon, and a sliced date with
a balsamic reduction. We popped these into the oven for
a couple of minutes so that the cheese would be gooey.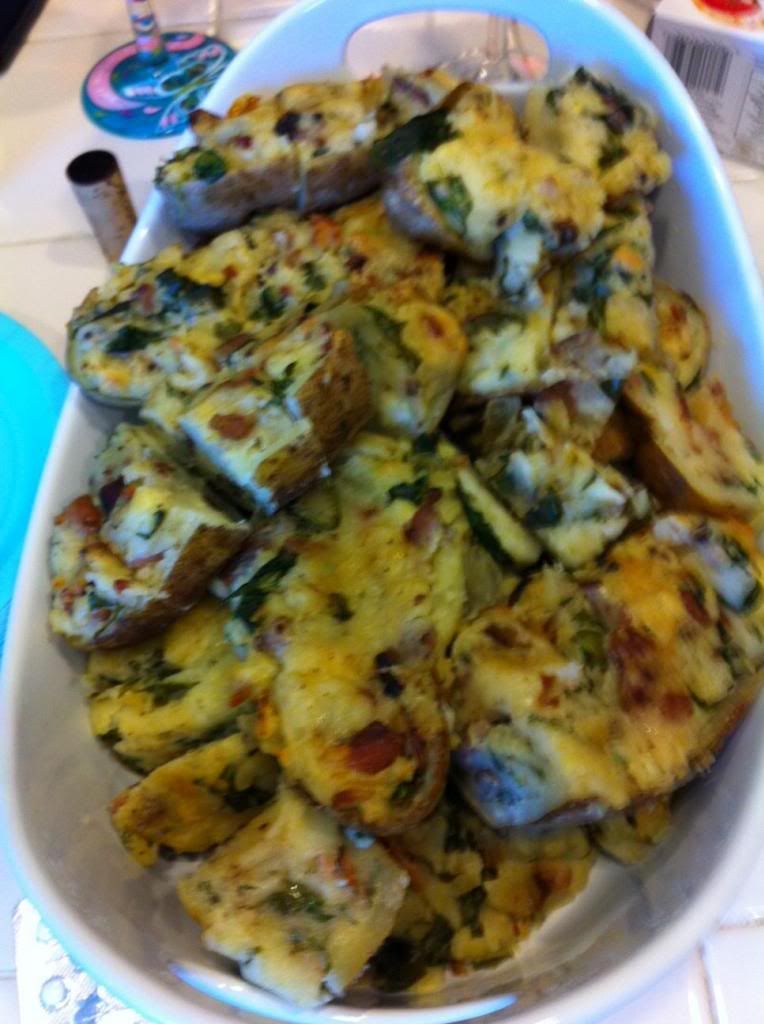 Kind of blurry, but we were on the move. I decided to make
these because our hostess, Lindsay, loves baked potatoes.
I didn't want to just bring baked potatoes so I thought that
slices of twice baked would be a better option.