With the 10k under my belt, I was exhausted and not exactly ready to make all of the sides for Thanksgiving dinner. It's a good thing Nick was in charge since it was for his family's dinner. I helped him chop a few things, but generally, my limbs were too tired to do anything. So I painted my nails instead.
We brought:
Green bean casserole
Bacon brussel sprouts
Roasted cauliflower and mushrooms
Garlic mashed potatoes
Stove top
Dinner rolls
Cranberry sauce
3 pumpkin pies
Dinner was splendid. We got to Dennis' house around 5pm where Mr. Fong promptly got me a glass of wine and my legs felt better. The food was really good and we were all excited to eat. After we were all stuffed to the gills we watch Charlie Brown's Thanksgiving, which is a holiday favorite of mine, we listened to Melissa and Stephanie try to phonetically pronounce words in Mandarin. It was so funny that I laughed so hard I gave myself an asthma attack.
Our little ring bearer is getting so big!
This was the first Thanksgiving that I spent with Nick's
family. Every year I look forward to my Auntie Sylvia's
bacon brussel sprouts, that's where my love for them started.
I told Nick that if I was going to miss Auntie Sylvia's fabulous
cooking, that we at least needed to make the bacon brussel
sprouts even if it's something that I make on a regular basis.
We were just going to do roasted cauliflower, but Nick added in the extra
mushrooms that we had for the green bean casserole.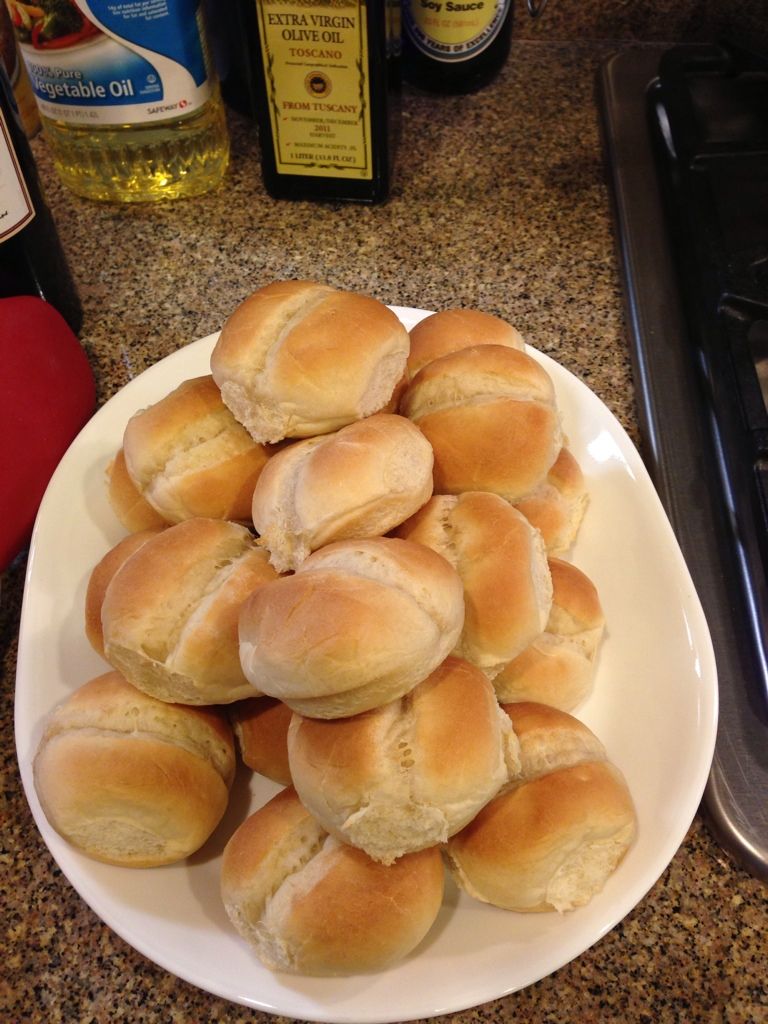 Brown-and-serve rolls were another thing that I demanded.
These are probably the simplest, cheapest, easiest things to make.
I'm sure that you can get them throughout the year, but I love them
because I only have them during the holidays. They are rather
tasteless, but I have to have them. I believe that I ate six alone.
Nick's Pau Pau makes the gravy every year.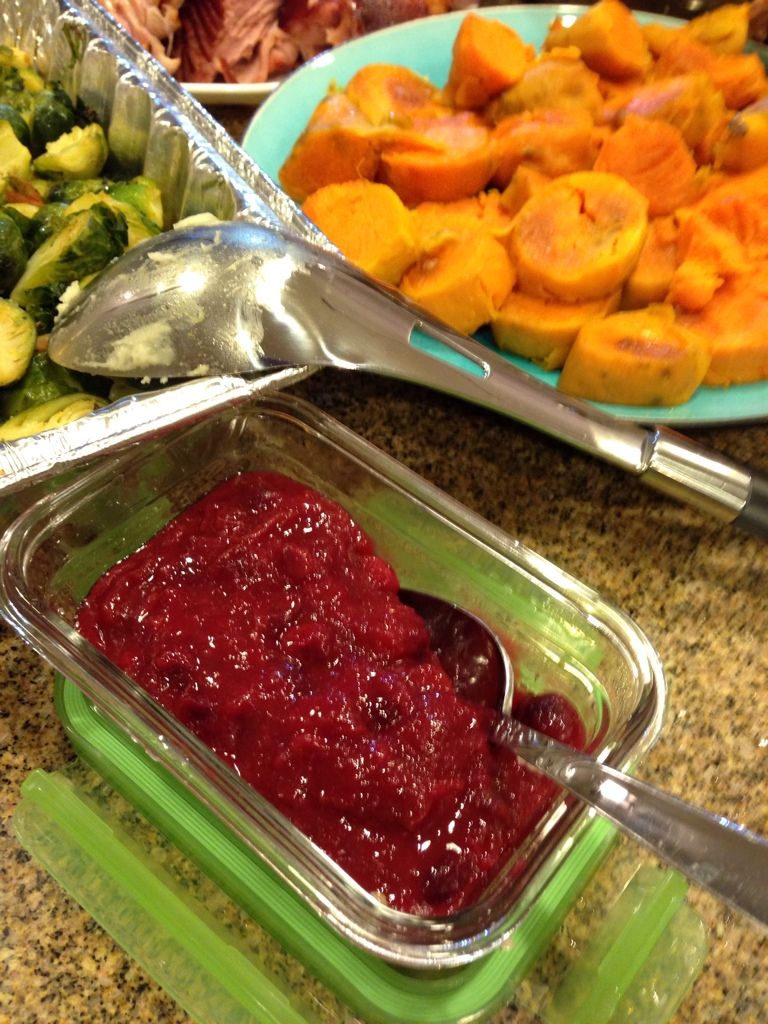 A pretty standard cranberry sauce that I whipped up with
fresh cranberries, orange juice, sugar, and a little bit of
ginger powder.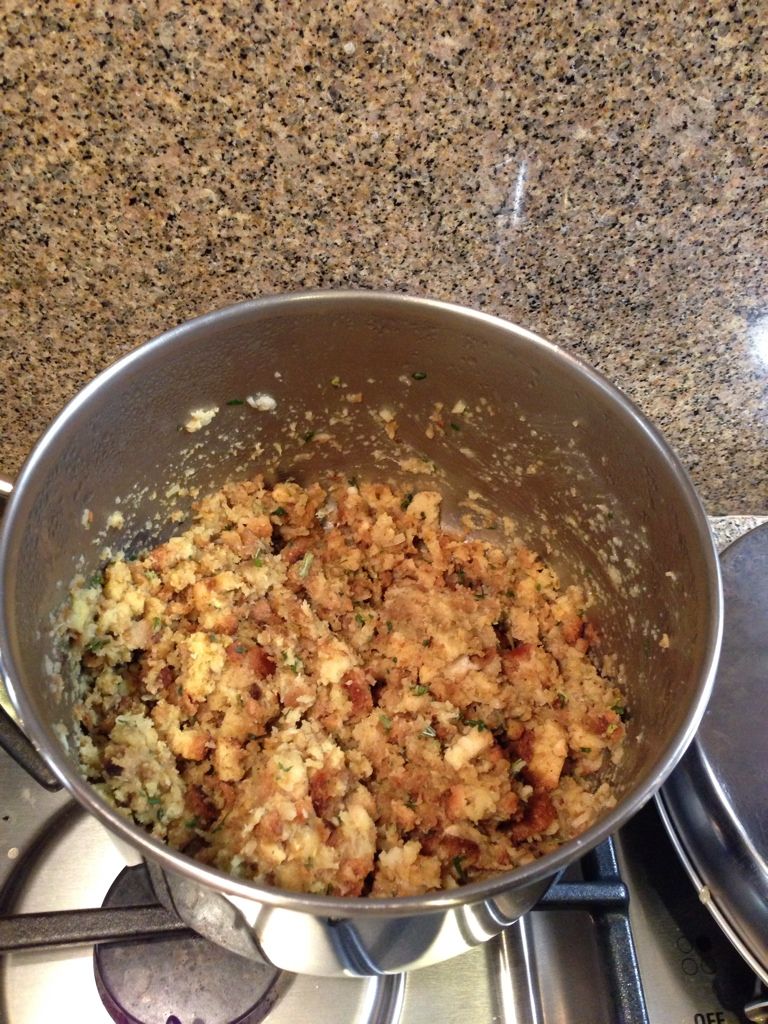 Nick and Dennis really like Stove Top, so Stove Top is what
we had. No need for fancy dressings if the easy things
make them happy.