Tonight I was going for a restaurant style dinner while still using stuff from my freezer and left overs. I succeeded. Nick said that he thought that the pork tenderloins were restaurant quality and perfectly cooked. That is a big compliment from him. He kept poking each piece of pork he put in his mouth to test out the texture. Score one for me! He even said that he thinks that I've surpassed his level of cooking now. I'll be the judge of that. He puts out some really nice dishes. I was really proud of my pork and onion relish though. I think I will try out the relish on my parents to see if they think that our extended family will like it during Christmas to put on their prime rib. The pork by itself was really good but the relish just made it a little more special. I seasoned the pork with salt, pepper, and onion powder before browning on both sides. I covered it for about 10 minutes while the inside cooked.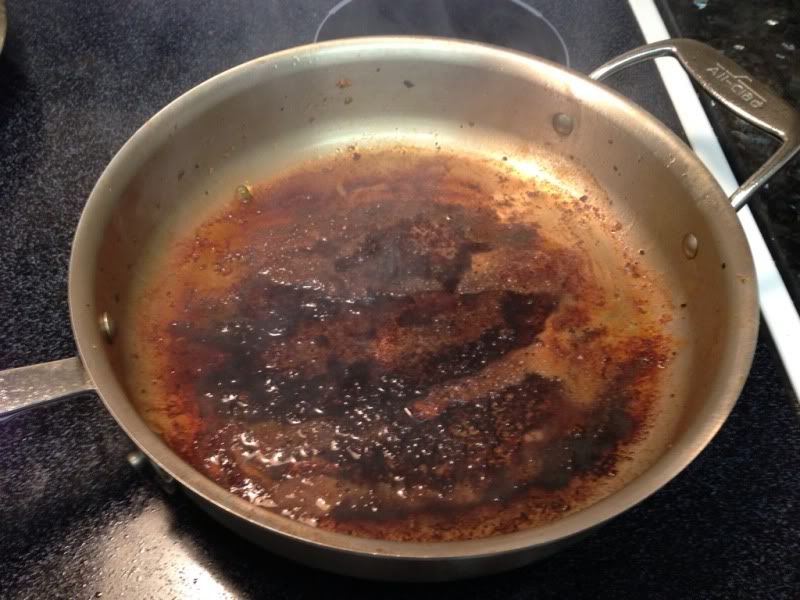 The pan was nice and golden brown with pork bits.
I added my onions and shallots and cooked them down to about half of the
size that they originally were.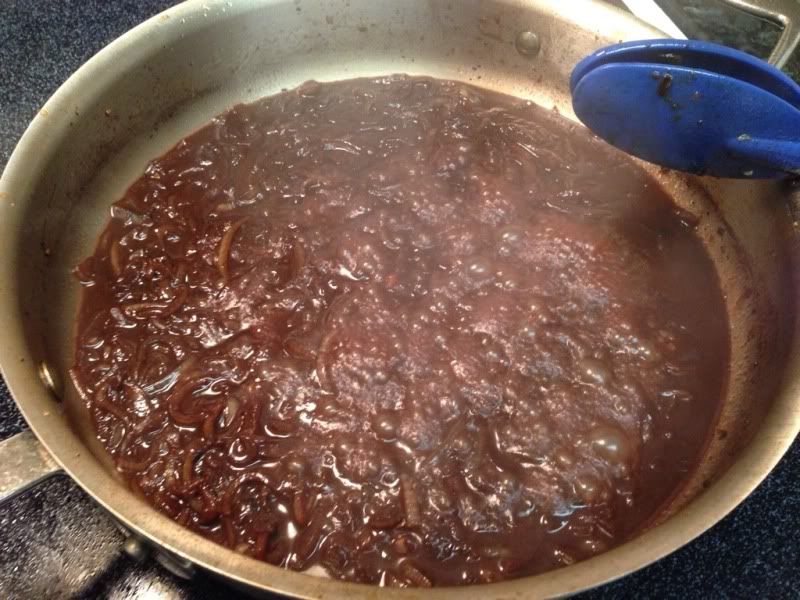 Add 1.5 cups of red wine. Once it is reduced add a dash of sugar to cut the
acidity.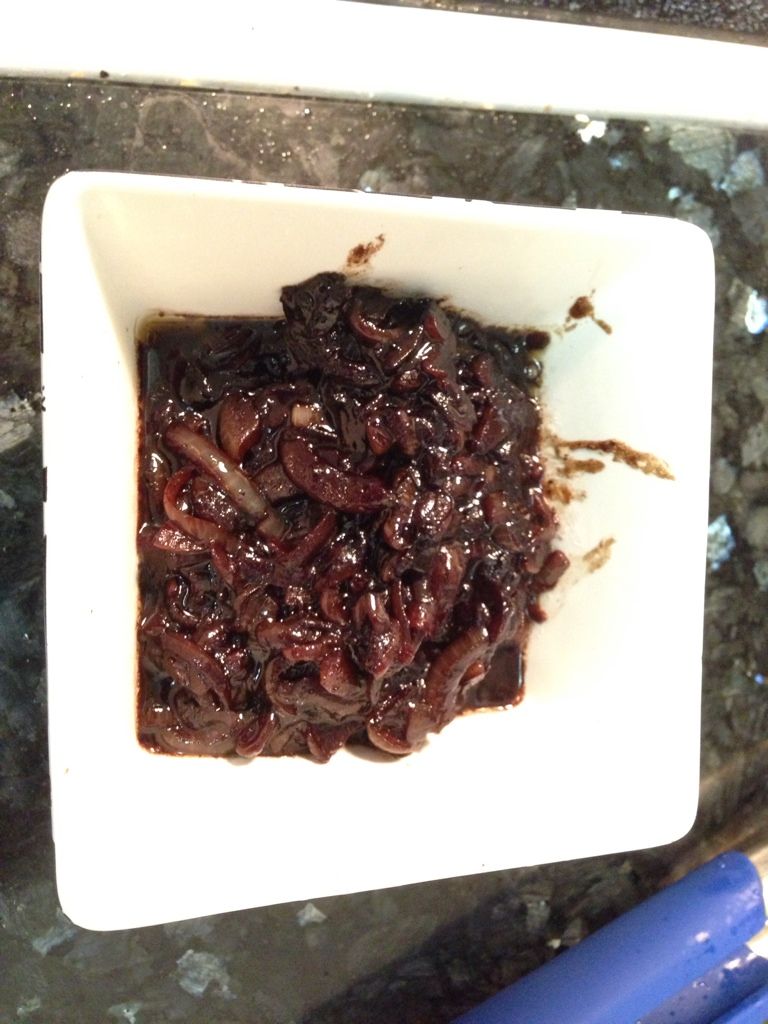 The end result was a delicious bowl of what looks like worms
in mud.
1 medium yellow onion, halved and sliced

2 shallots, sliced

1.5 cups red wine

1 tsp salt

1 tsp sugar
Directions:

Heat EVOO over medium high heat in a heavy pan. Saute onions and shallots until wilted and falling apart, about 10 minutes. Salt onions to taste. Add wine and sugar. Let reduce until thick. Serve on top of protein.