A few weeks ago our friends Frank and Jenelle gave us a whole frozen rabbit. Since I've been cleaning out our freezer, I thought it was about time that we tackled Bugs. He was taking up a lot of room in our small freezer. We've eaten rabbit many times, but never cooked it ourselves. I found a recipe on epicurious.com for a
Panko and Mustard Crusted Rabbit
. It took a while to figure out how to butcher the rabbit, but once Nick got going it went by pretty quickly. I also made roasted vegetables and made bacon brussel sprouts. No starch tonight.
The recipe itself was pretty easy, it was figuring out how to butcher it that took a while. I also over cooked it a little bit. According to Epicurious, rabbit is supposed to be a little bit pink near the bone. Mine turned out white, but at least the flavors were spot on. I didn't have dijon mustard like the recipe called for so I substituted the cup of dijon with spicy brown mustard. We also added fresh marjoram to the bread crumbs. It made the rabbit a little bit lemony.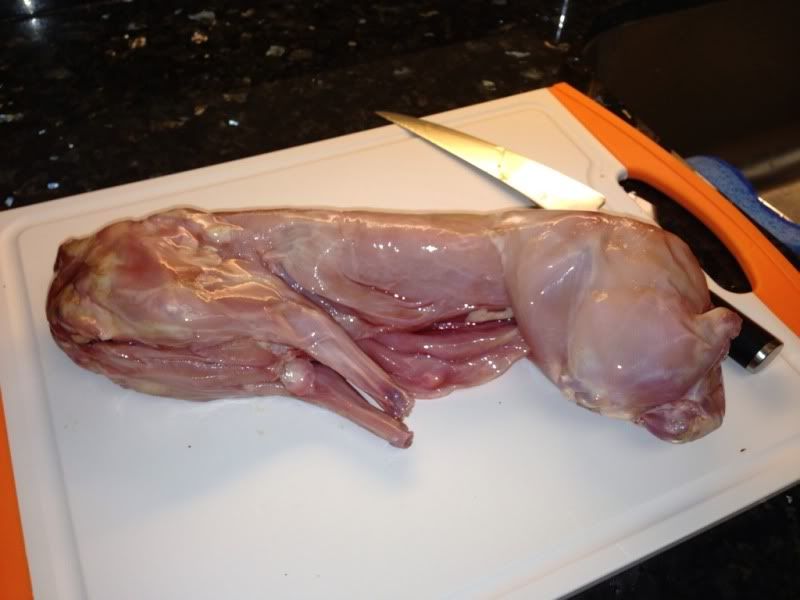 The tutorial that Nick watched said to poke a metal skewer
down the spine to get a good hold on the rabbit.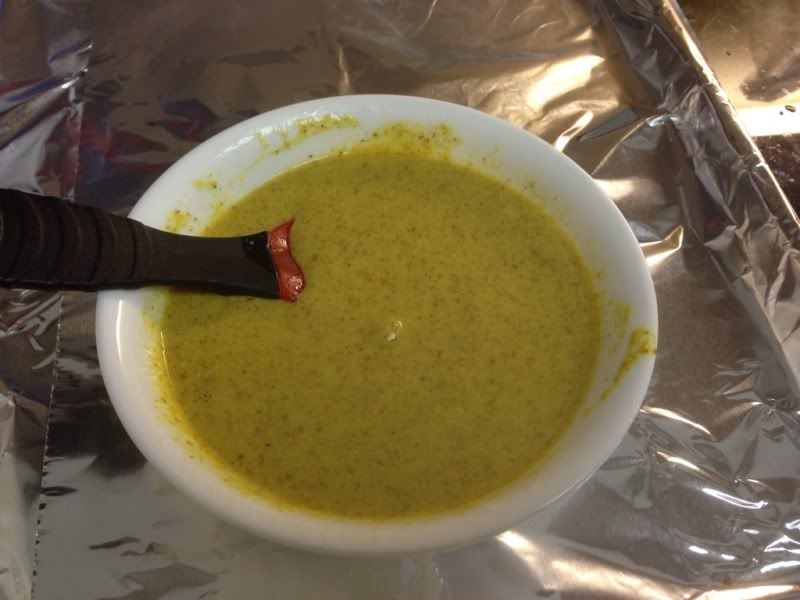 One stick of melted butter and a cup of spicy brown mustard brushed on each
piece to adhere the panko. Heart attack in a bowl is more like it.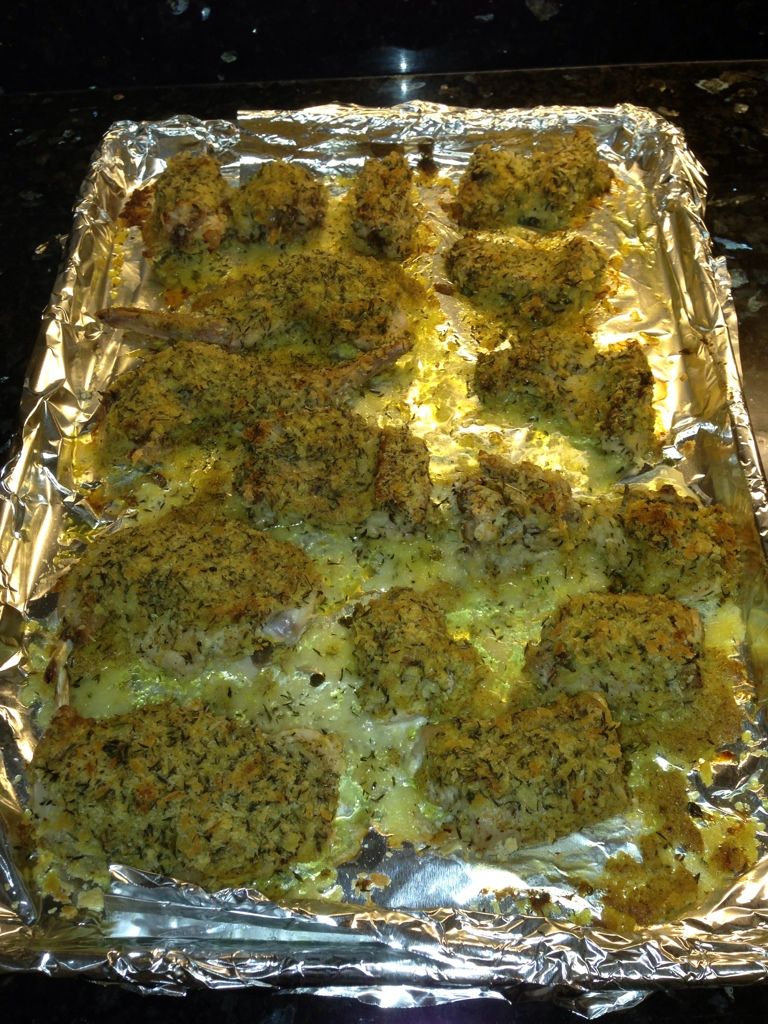 I had to broil the rabbit to get the golden brown color.
Because they are so small I think that is what pushed
them over the edge to over-doneness.
I'm almost positive that if kids started out with bacon brussel sprouts before
trying them any other way, brussel sprouts wouldn't have such a bad rep.