Today we had an awesome potluck lunch for Halloween in the office. We had a bigger turn out of food and people than we expected, which is never a bad thing. Most of our Sacramento office came down to join us. There were so many left overs. It's a good thing we ordered a Costco-sized box of Ziplock bags and have foil.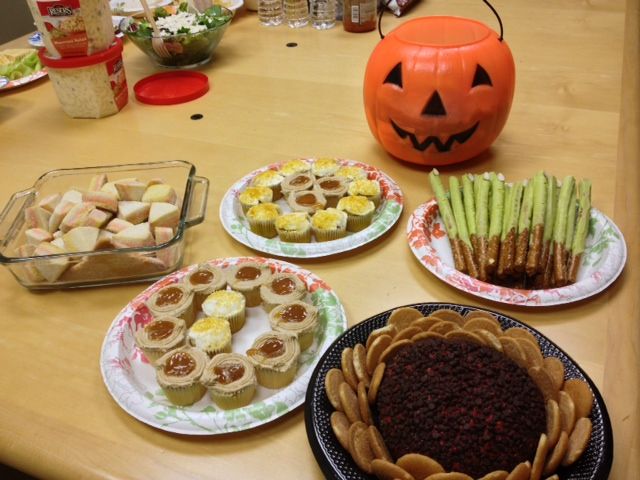 Top left are shortbread cookies that look like candy corn made by my officemate
(and wedding dj). He also made the ghoulish pretzel fingers. Bottom right is a
red velvet dessert cheese ball with Nilla Wafers. The little cakes were store bought.
Top left is a salad with raspberry vinaigrette and fetta made by our IT guy.
Bottom left is a holiday cheese ball made by our office manager.
Bottom right are "eyeball" deviled eggs from our new part-time admin assistant.
She dressed up in all gray as a rock and said "Well this rock's got roll out of here"
when she left for the day. Too cute.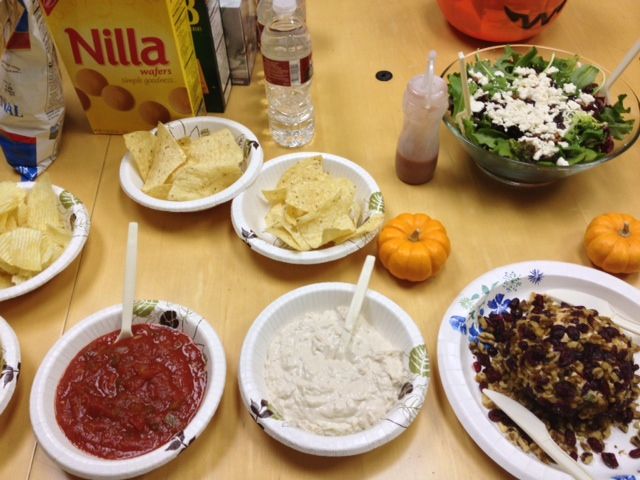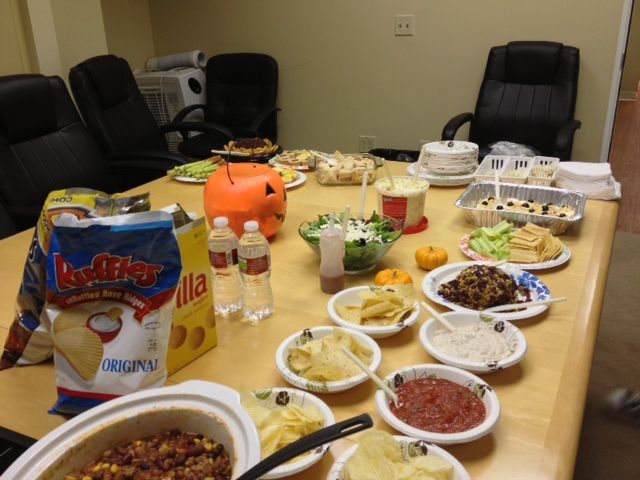 Top left is our CEO dressed as a pirate. I'm pretty sure he actually wants to
shank us sometimes. (JK) Dan, one of our devlopers is dressed as the Geico
Gecko. Patryk, our IT guy, is dressed as a mobster. Genna, our head
admin is pregnant and the baby is trying to escape.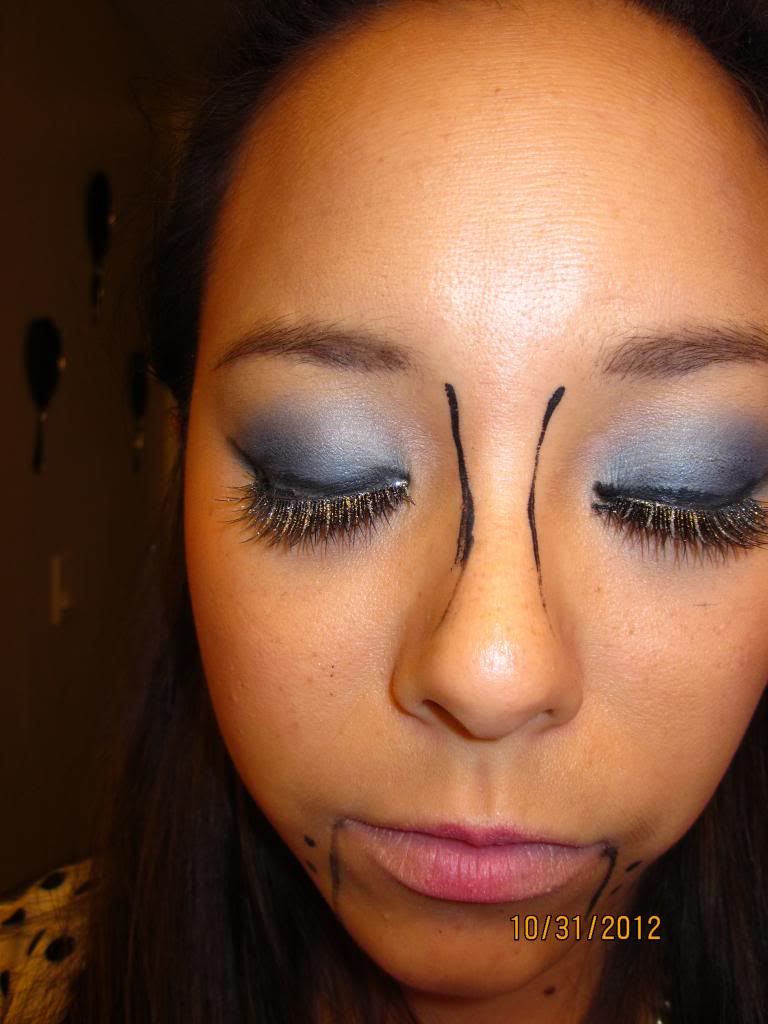 I took these pictures as an after thought at the end of the
day, but this is what that basket resulted in. I wasn't able
to take any close ups when we had our party and this was
basically the same thing.