Today was the only free day of the Thanksgiving weekend and I wanted to take advantage of it. Sometimes I wonder why I even moved out of the house because I spend so much of my time on my parent's couch. Especially since our place could use a good cleaning... Nick was going to the city for a car show with his Dad so Emmy and I headed to my parent's place early to do laundry and camp out on the sofa. First things first, I raided their fridge. I'm a Chin, I always have food on my mind.
I was extremely pleased to have my three loads of laundry done by noon (we got up early so that Nick could carry it all down the stairs for me on his way out). I was also able to do some catching up on my blog for our Austin trip while watching holiday movies. Since I had been sprawled out on the sofa all day, I decided to make dinner for my family before going home.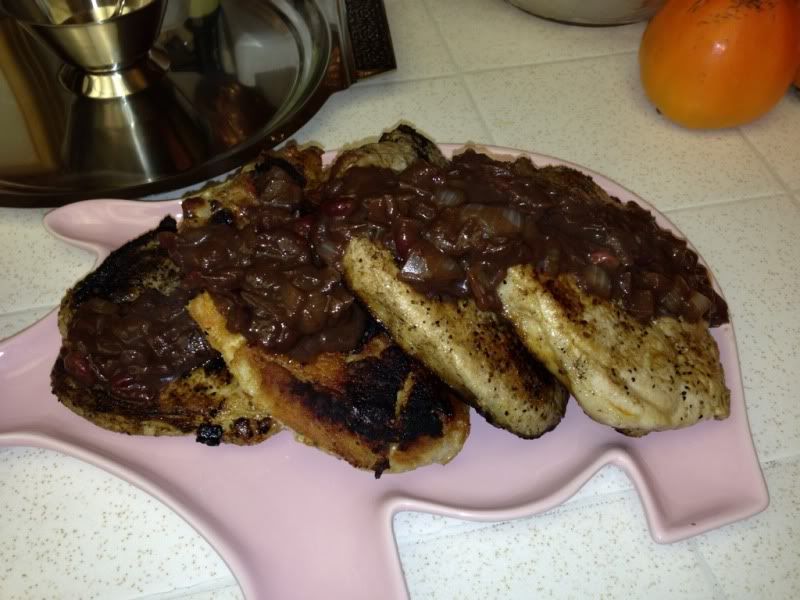 I seared up some pork chops, which successfully smoked up the whole down
stairs, and made a cranberry-onion reduction sauce for the top using left over
cranberry sauce.