Our friends Will and Lindsay gave us their turkey carcass after our Friendskiving on Sunday. So tonight I shoved it in a pot with some onions and whatever veggies were left in the bird with some water to make a stock. I let it come to a boil while making my Mom's/Campbell's linguine in clam sauce. It's a family favorite that I've converted Nick into loving. I'm sure you've all seen it on my blog many times before.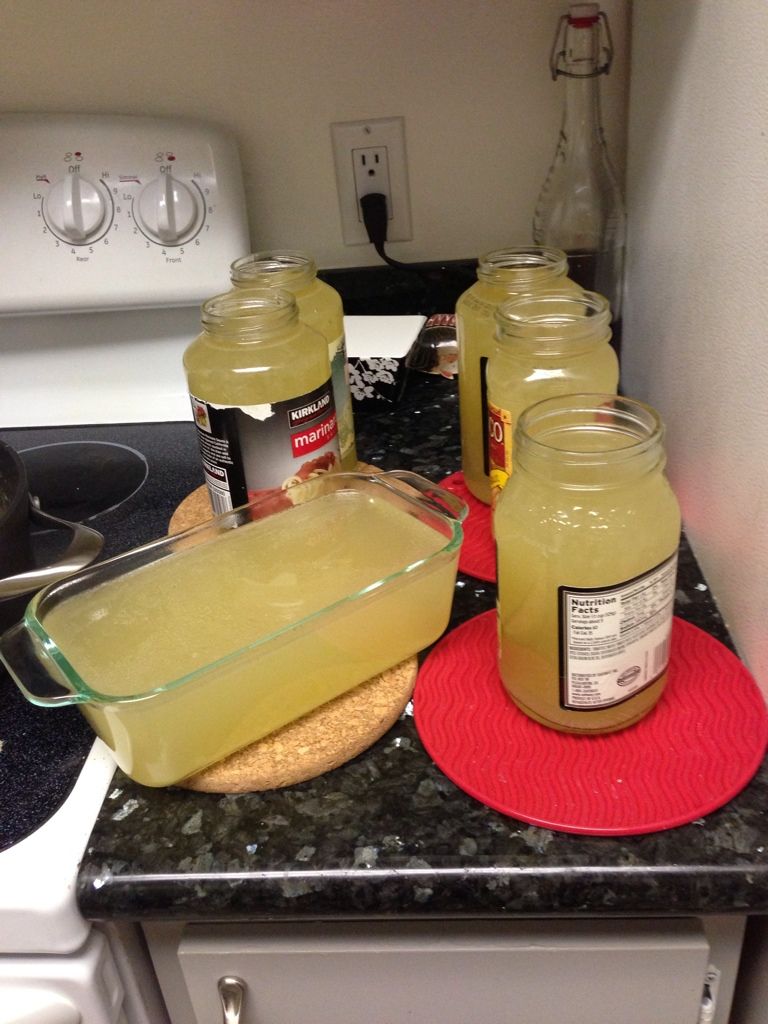 We're planning to give the Cramers three jars of stock since
Lindsay says that she always intends on making stock but
never gets around to it. The stock actually smells like a
Thanksgiving dinner.