Happy New Year everyone! As always, we went to dinner with my Mom's side of the family. My Uncle Tom has been taking us out every year to
ABC Seafood Restaurant
in Foster City. I always feel silly taking pictures at Chinese restaurants since I've been eating at them since I was a little girl and lets be real, it kind of all looks the same. We got a lot of meat this time because one of my cousins doesn't eat seafood. I guess one year my aunt had order all seafood and my cousin couldn't eat any of it. So this year it was meat, meat and more meat.
They brought out the ducks to show us that we were getting
a whole duck for Peking duck. They first skinned the duck
and then they cut up the meat in the kitchen.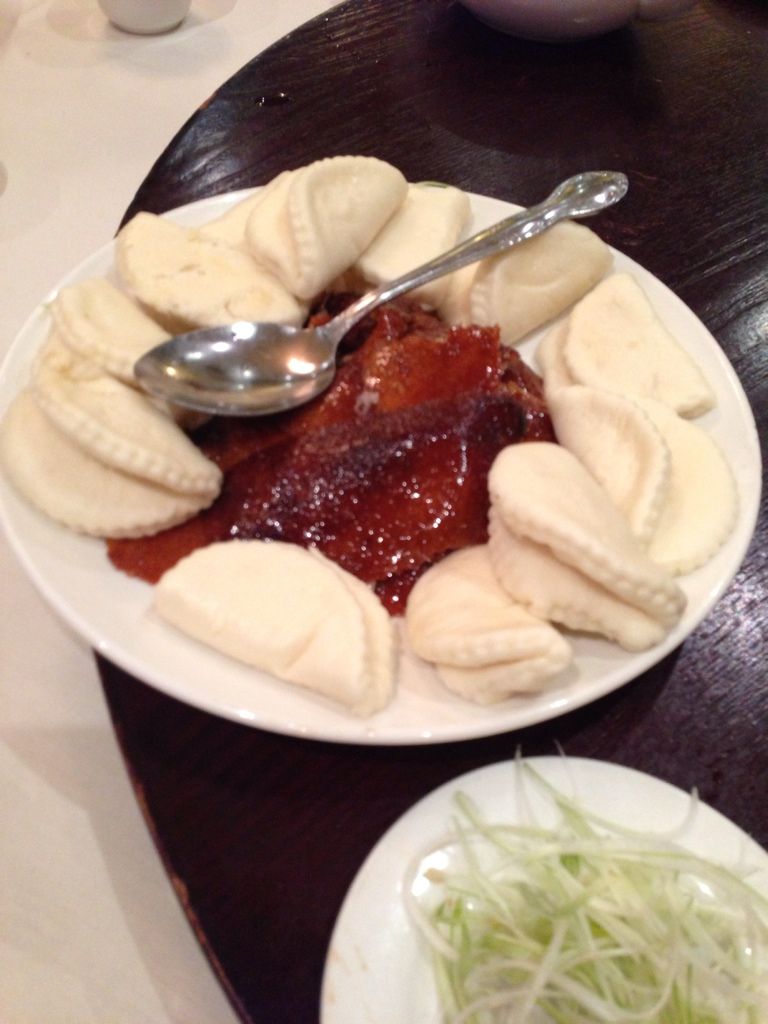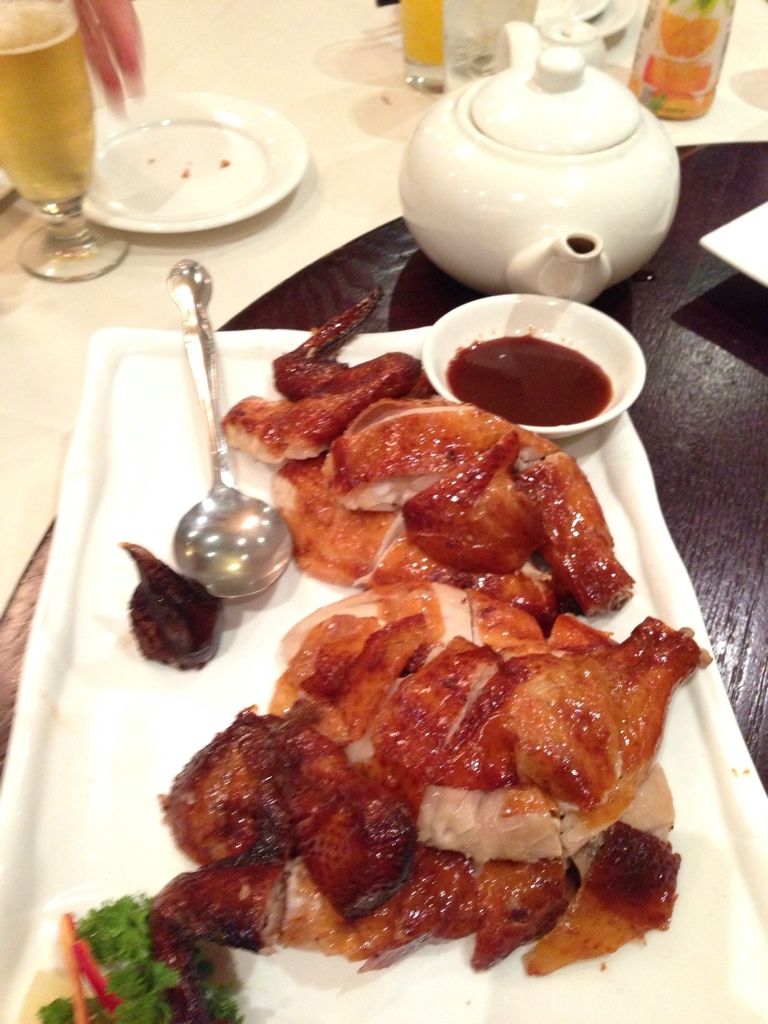 I'm not sure what kind of chicken this was, but it was
delicious. It was a little barbecue-y and super moist. I
tried looking up their menu to find the name of this
chicken and lo and behold, it's in Chinese.