I have been in a very Chinese food mood lately. Sometimes I go through phases where I eat a lot of Italian or Mexican. I guess this is my time for Chinese. Shopping at Ranch 99 also contributes to this, I'm sure. Tonight we had steamed fish with
gai lan
and steamed eggs. Whenever I have a family style Chinese dinner I must have the steamed eggs. They are my favorite. I also really enjoy glass noodles, but for some reason they give me wicked heart burn. My Mom usually soaks hers for an hour or so before cooking so I'm going to have to try that. When I make it, I only soak it long enough to soften the noodles first. She thinks that soaking it longer will help with the heart burn. It may, as when I eat it at her house I don't get the burn. I also really enjoy how inexpensive these dinners are. Well, they're inexpensive when you are cooking for two. The total for this meal was about $8.50 for the two of us. Pretty darn good if you ask me. When we eat out for lunch it's more expensive than that. What a steal and quite nutritional too.
I mixed slices of ginger, green onion and cilantro with soy
sauce and let it marinate for about an hour.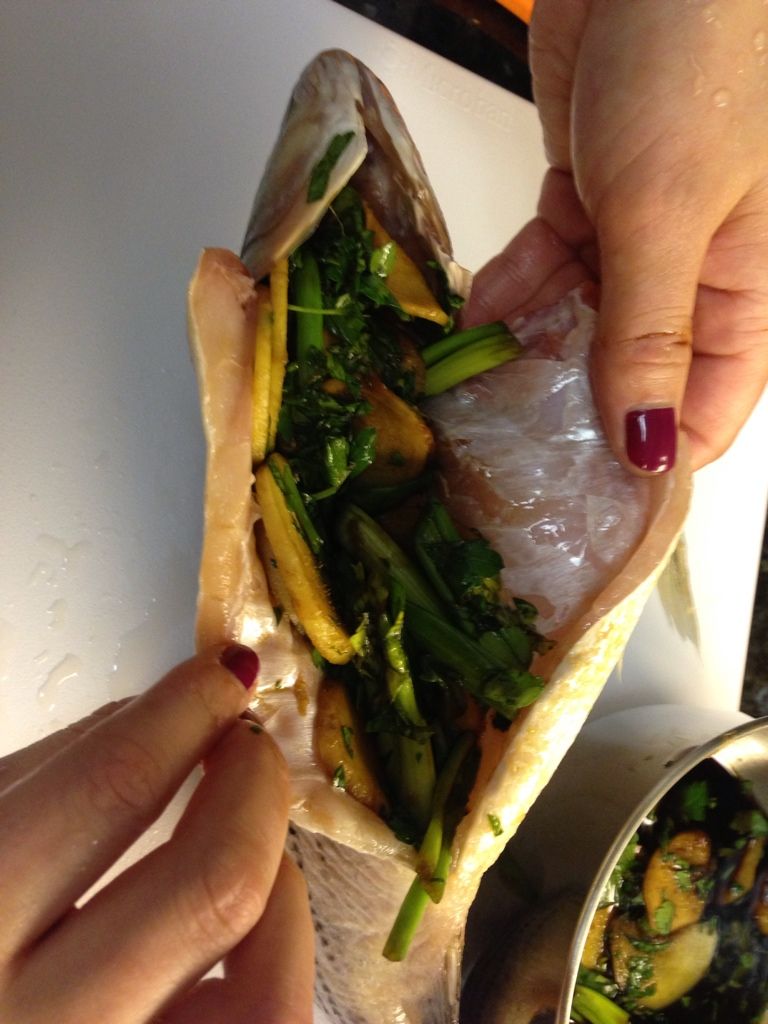 I stuffed the fish with mostly greens as the ginger doesn't
have enough time to fully cook when steaming. Nick boiled
the rest of the marinade to pour on top once the fish was
done.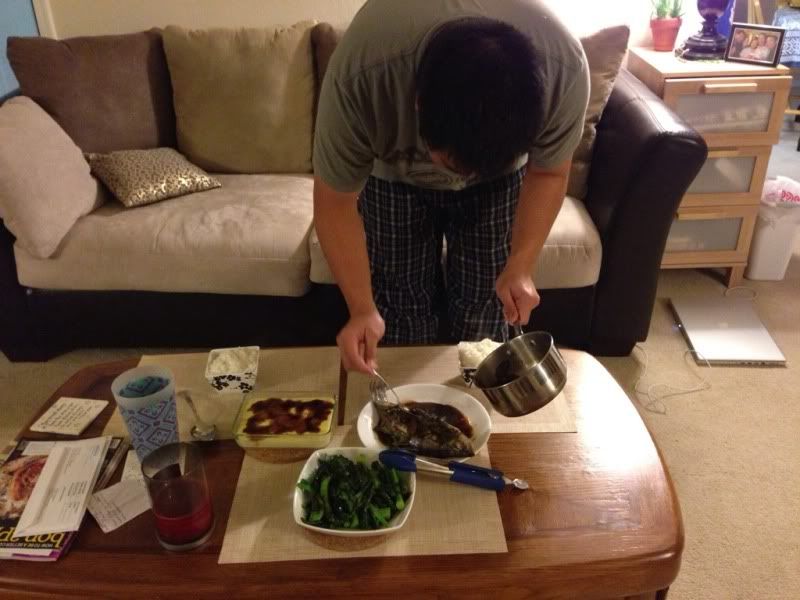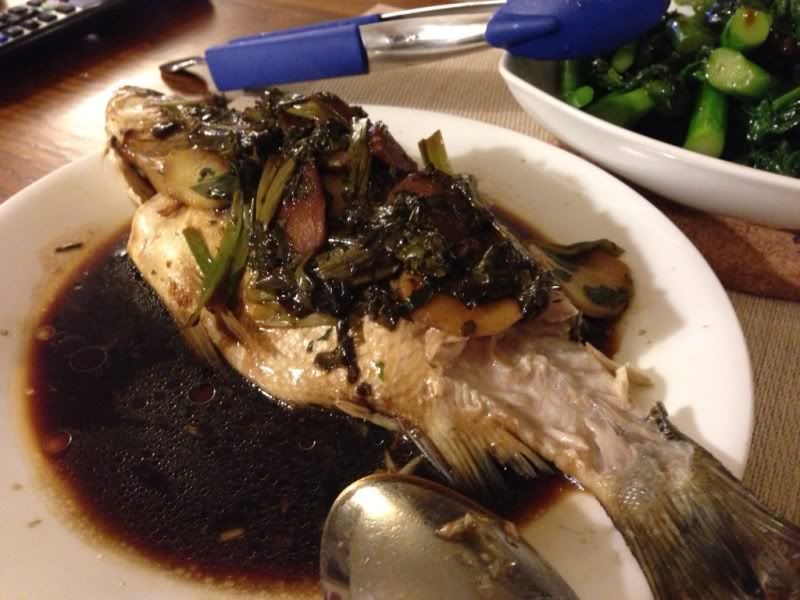 Post-steaming with a chunk taken out for Nick to taste test. He pretty much
ate the fish by himself. He had to serve it to me to get me to eat it. I mostly
dined on gai lan, eggs, and rice.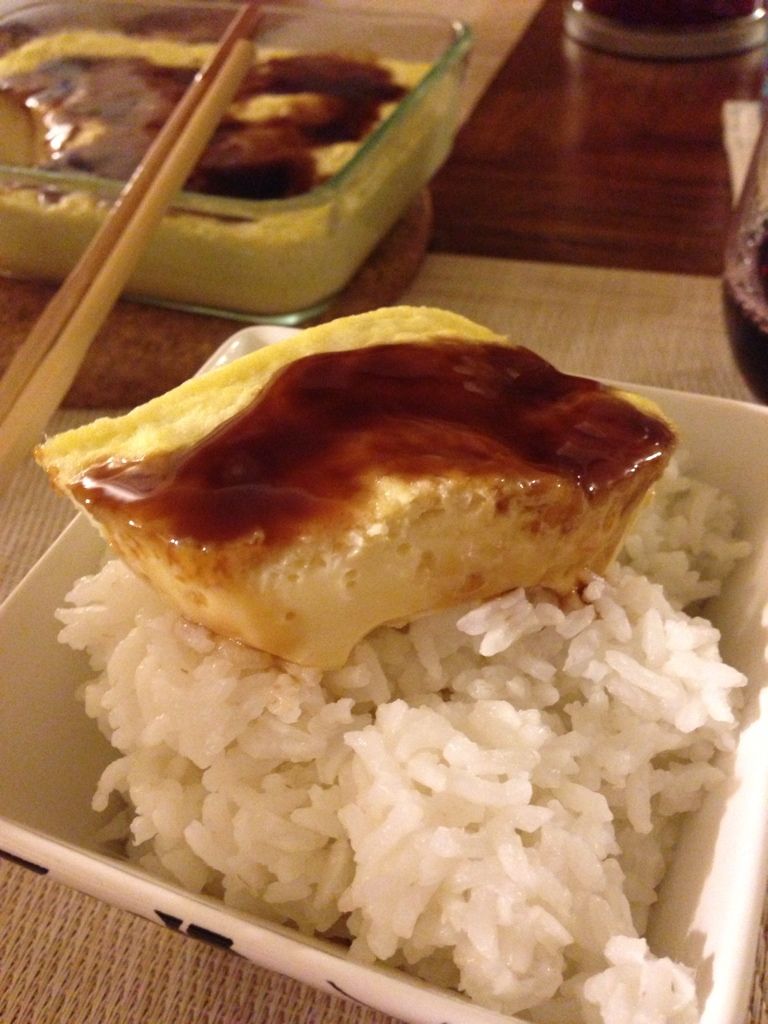 Post-steamed eggs. I like having the oyster sauce on our eggs
but find that it comes out too thickly and makes the eggs overly
salty. I thinned it out this time with some chicken stock.