Before my parents left on their trip, I think they were a little worried about leaving us. They knew that we would be fine on our own since they left us last winter to go to China (we didn't get invites), but they still had those parents-leaving-their-kids jitters. Mind you, I'm 26, went away to college, and then lived in NY for three years and Christopher is almost 19. We're doing just fine. It would have been nice to get an invite to this trip though!
On Tuesday I planned to grill a pizza, but in classic Allison fashion, I piled the topping so high that I couldn't slide the dough off my pan onto the grill. I used flour, but next time I will try cornmeal and less toppings. I was hoping to find dough from a local pizzeria at my store, but they only had the Pillsbury kind. It worked out because I wouldn't have been able to do the circular toss anyway. I put all the things that we like on top and roasted some garlic as a finishing touch. It was quite yummy.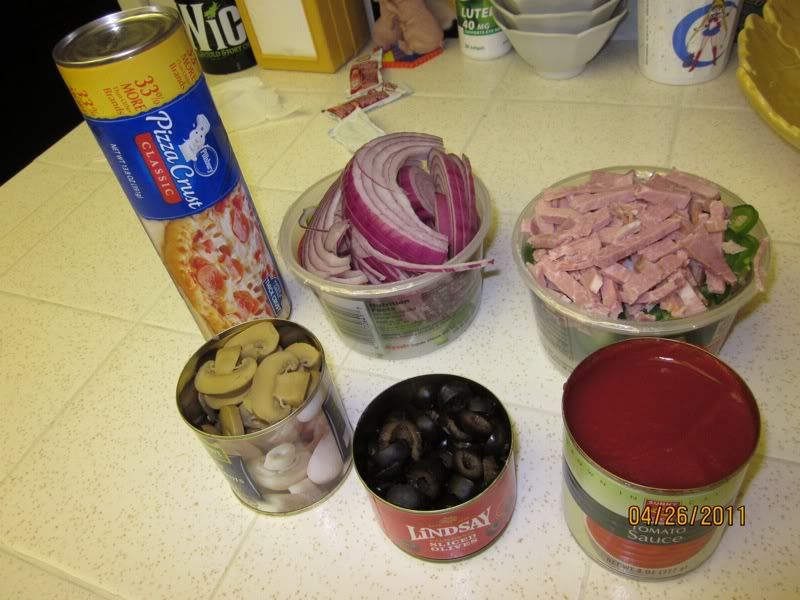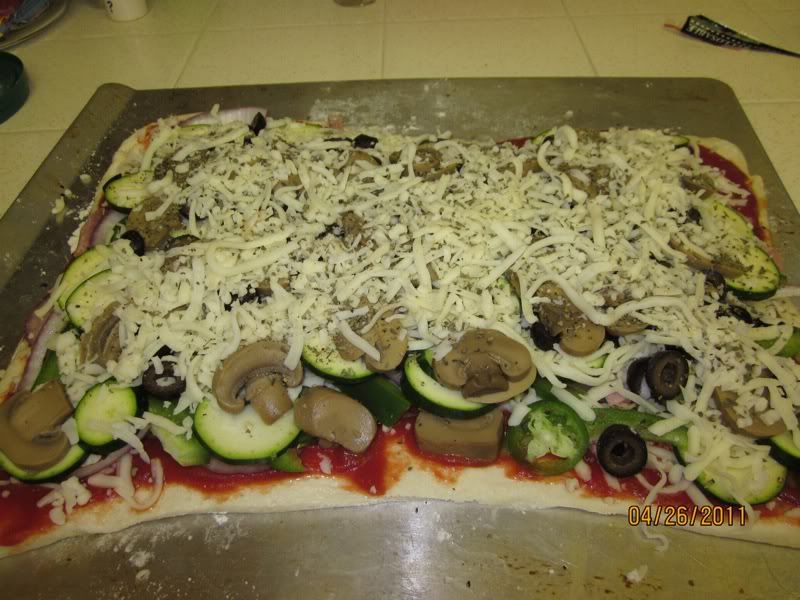 Toppings: red onion, green bell, zucchini, olives, mushroom, jalapenos
mozzarella cheese, dried basil, pepper, and roasted garlic.
Pizza toppings just should have that height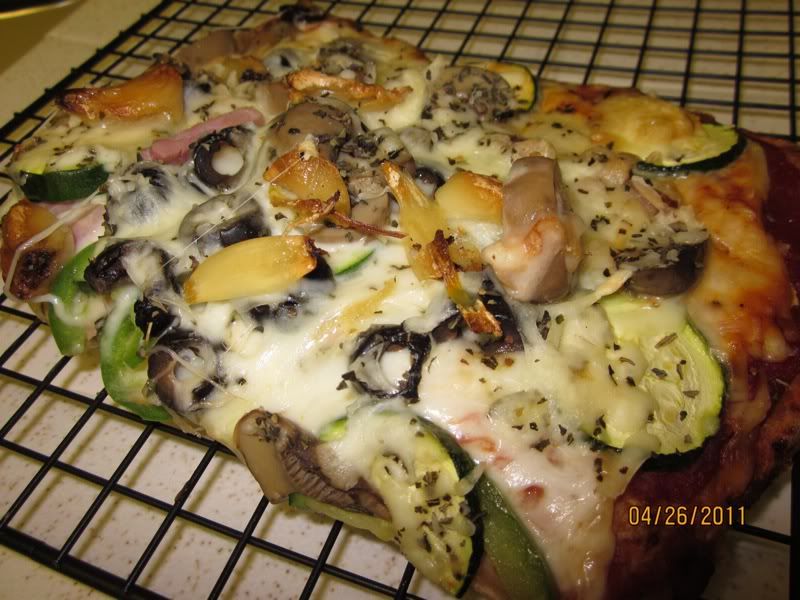 Wednesday I made turkey burgers, but didn't take pictures because they looked, well, like turkey burgers. Yesterday, however, we had a nice big meal of turkey kielbasa, zucchini, and scallops. Yum! I sent pictures to my mom to show her that I wasn't starving her little boy. She patted herself on the back for producing two big eaters. We ate straight from the big plate of protein and veg and polished it off. There was no need to dirty other plates when it's just the two of us.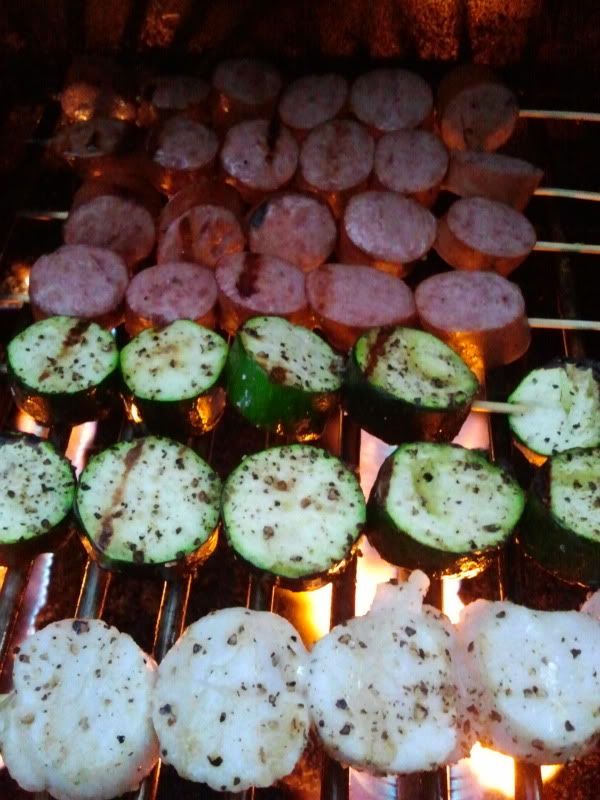 Tomorrow I'm planning a nice dinner for Linda and Rob. After a hard day of shopping, Linda and I deserve some good eats. Rob is just coming for dinner and to hang out. I'm planning on grilling everything for easy cleaning. On the menu are garlic shrimp, bacon wrapped filet mignon, asparagus, and
moten chocolate cakes
. I had originally planned to make the cakes for early Easter dinner with Bonnie and Abby, but that was postponed. So I'm going to give it a go with Linda since she knows my terrible baking history and is forgiving. I bought all my supplies yesterday at Costco so hopefully it all keeps until tomorrow! I believe that Briana will be joining us for dinner as well. It will be a nice welcome home dinner from Colorado, though from what I hear, her grandma is quite the cook! ...She literally owned her own bakery!