On Wednesday night I prepared a pork loin for Nick to grill up while Emmy and I were on our run. It was mighty tasty. I was inspired by Giada De Laurentiis'
Honey-Mustard Pork Roast with Bacon
. I didn't have many of her ingredients so I was winging it.
Honey-Mustard Pork Loin
1/2 c yellow mustard
1/4 honey
2 tbsp horse radish
2 tbsp garlic powder
2 tbsp onion powder
1 tbsp Kosher salt
2 tbsp black pepper
Directions:
Mix mustard, honey, and horse radish together in a bag. Marinate pork loin in mixture for 1-2 hours or overnight. When ready to grill, rub on dry mixture of garlic and onion powder, salt, and pepper. Grill over medium heat until meat is firm to the touch.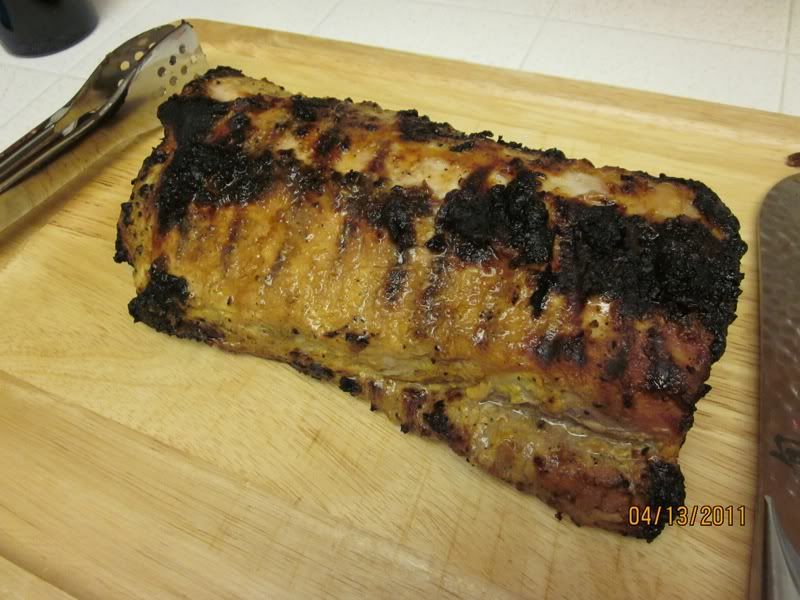 I made the gravy from the pork drippings.
Four roasted heads of garlic for our mashed potatoes. We smelled lovely.