I decided that I would keep the Stila set from Costco. When I had gone to Sephora to pick up another Urban Decay 24/7 liner I tried the Stila Kajal eye pencil and the Starlight eye shadow. They were both extremely nice and extremely expensive in comparison to what I paid. I let the package sit on my floor for another week while I decided if I really wanted to keep it. I do. I really do enjoy the Starlight color even though it's so similar to a lot of other colors I have. I will probably use the color a lot more than the Storm.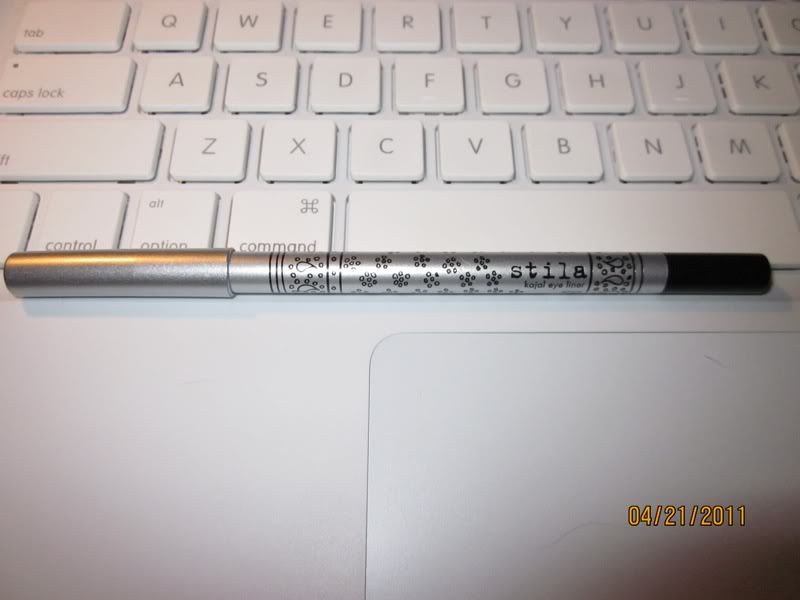 This liner is so creamy and goes on smoothly. Make sure to use a
primer otherwise it might transfer color onto your crease.
I haven't tried this yet because I just purchased a new L'oreal Voluminous,
but this looks like it could be a very thickening mascara.