I told my family that this week we will be eating really well. I had gotten up early on Sunday to run some errands so that I could be lazy around the house the rest of the day. This was the first time that I had been to Costco shortly after they opened. I dread going to Costco on the weekends but since it was early it wasn't so bad. I bought so much meat and vegetables for barbecuing this week. We start with the ribs from my earlier post and then last night I made a slow cooked brisket. Originally I wanted to try it on the grill, but quickly realized that I would have to stand out there for hours to get it to the consistency that I wanted. Plus I know nothing about grilling brisket. For all I know, you might have to have a smoker to make it delicious. I found the recipe for the
Best Ever Brisket
on allrecipes. It was so good that even my dad gave it an A. That's telling you something.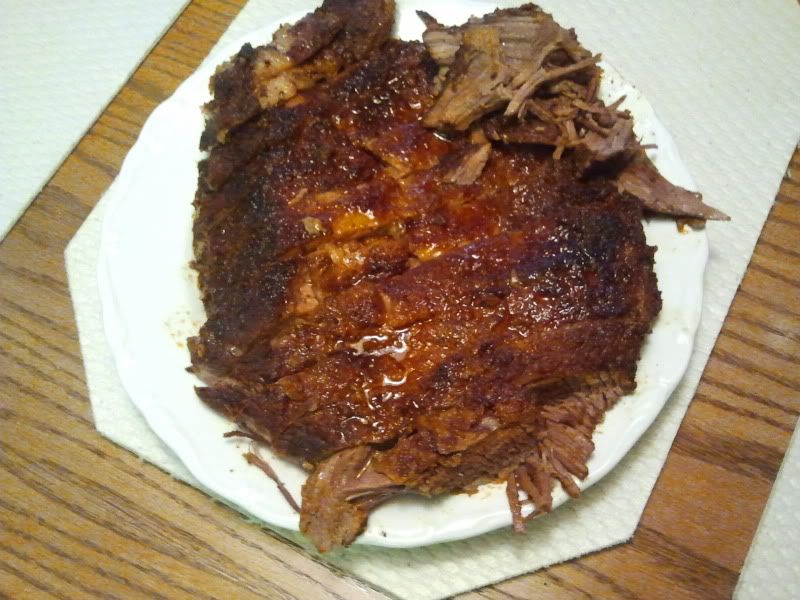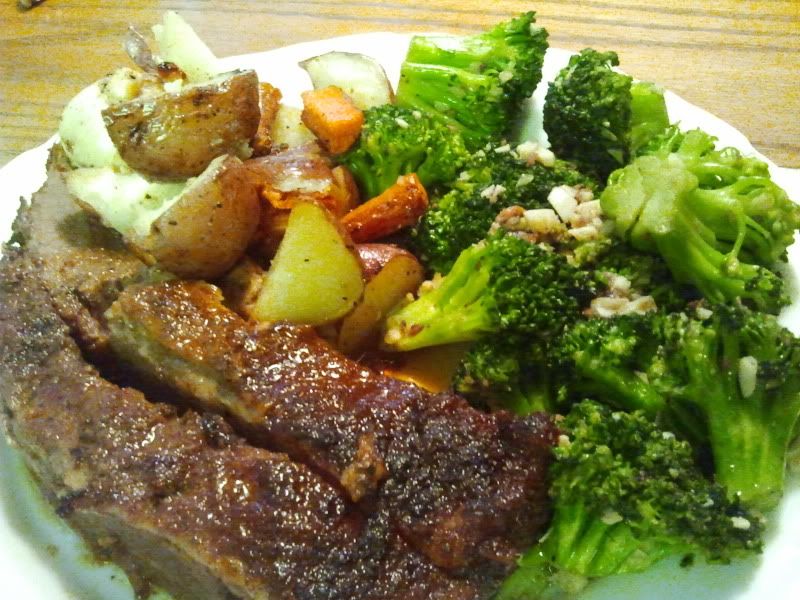 I used my anchovy broccoli recipe and our normal roasted potatoes. I was originally going to make rice, but while Christopher and I were on a run he said that he would really like some roasted veggies.
I've posted this recipe before, but here it is again for ease. I know anchovies sound kind of gross, but believe me, it's
delicious
and I don't even like fish.
Anchovy Broccoli
1 can anchovies in EVOO
4 garlic cloves, minced
3-4 bunches broccoli
5-6 tbsp water
Salt and Pepper to taste
EVOO
Directions:
Mince anchovies into a course paste. Reserve EVOO in the can. Sautee anchovies until fragrant and then add garlic and reserved EVOO, stirring constantly. Add raw broccoli, toss in anchovy mixture. Add water and cover for 3-4 minutes to steam. Salt and pepper to taste.