Christopher and I decided that we are going to learn to barbecue together. Well, it started with him doing the meat and then ended with me doing it while he was playing a game on his laptop. Oh well, maybe next time. The pork rub was yet another one of my concoctions. I thought it turned out really well, but I think it was a little spicy for my family. I will probably use this again and cut back on the cayenne. I think this would go really well on chicken.
Meat Rub
2 tbsp dry mustard
1 tbsp ground savory
1 tbsp cayenne pepper
2 tbsp garlic powder
1 tbsp onion powder
1 tbsp kosher salt
1 tbsp black pepper
Directions:
Mix ingredients together and spread liberally over meat. Cook meat as desired.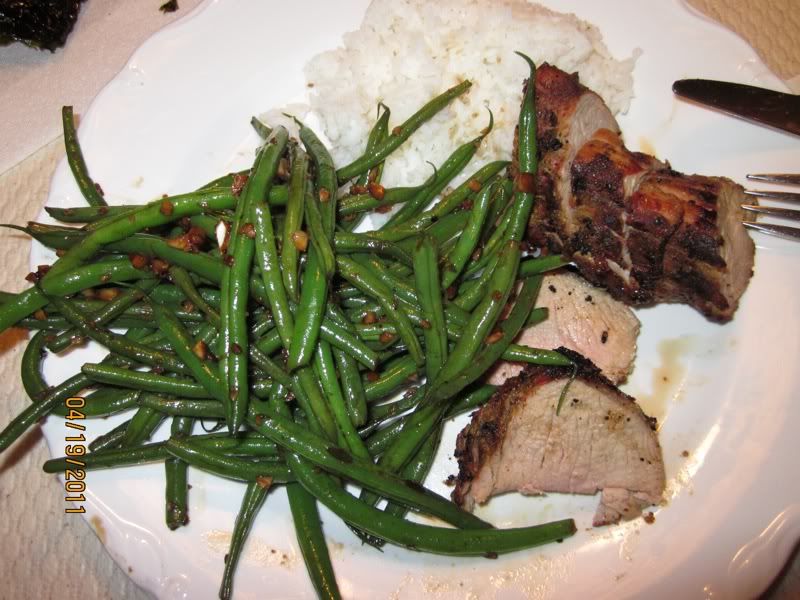 We always eat the same kind of greenbeans: sauteed with garlic and salt. It is one of our staples and appears on our plates almost as often as white rice. This time I decided to spruce them up and follow
this
recipe from Allrecipes. It turned out pretty well, but I think I still like the good old garlic and salt.