As Christopher likes to say, Nom nom nom nom nom. It was sooooo good. I did get to help my mom with cooking quite a bit. I just hope that I remember how to do it all. Here are the pictures of our dinner. We ended up being so full that we forgot to eat our Butt Asian Pear!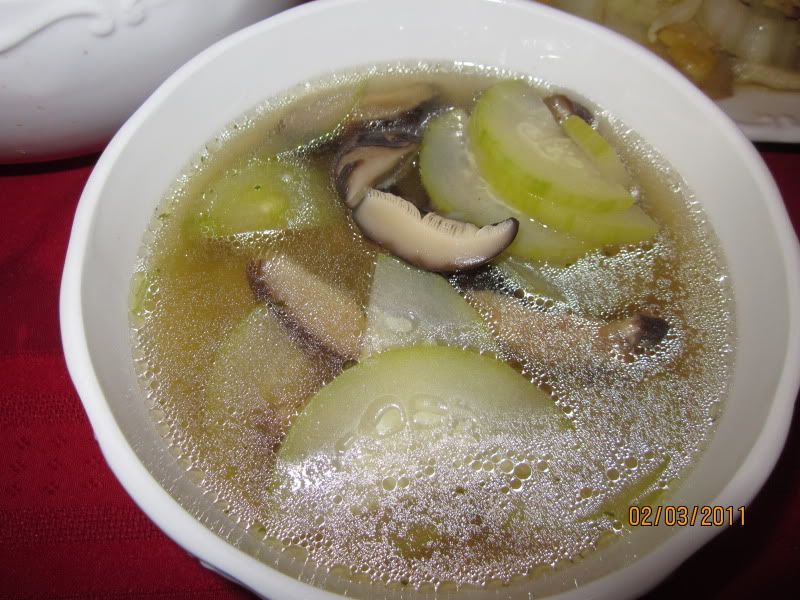 Fuzzy Melon Soup
Chicken with mushrooms pre-braise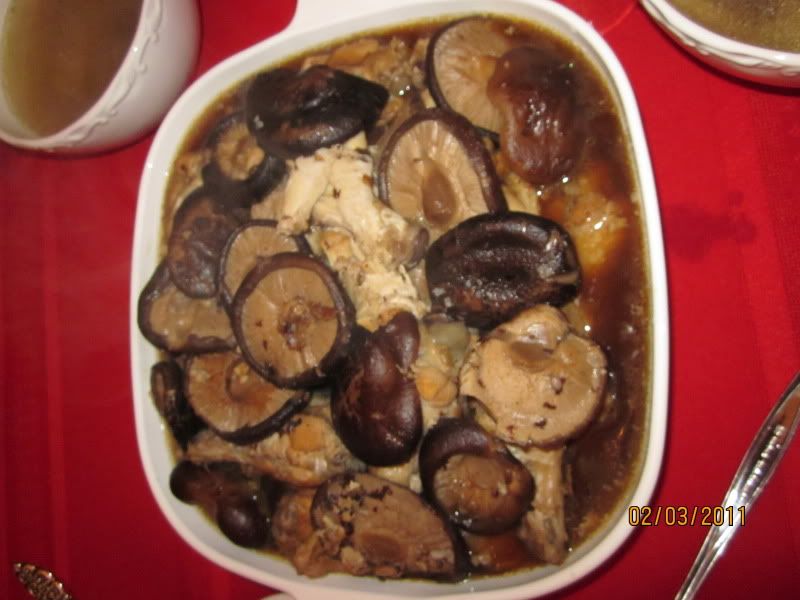 Chicken with mushroom post-braise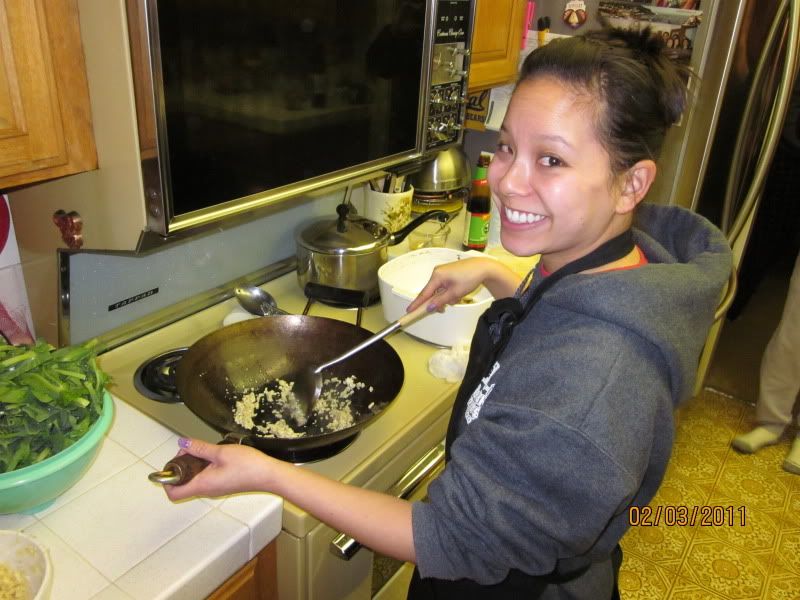 Cooking the pea greens. I forgot to take a picture of the finished product, but it was basically pea greens in garlic and white wine.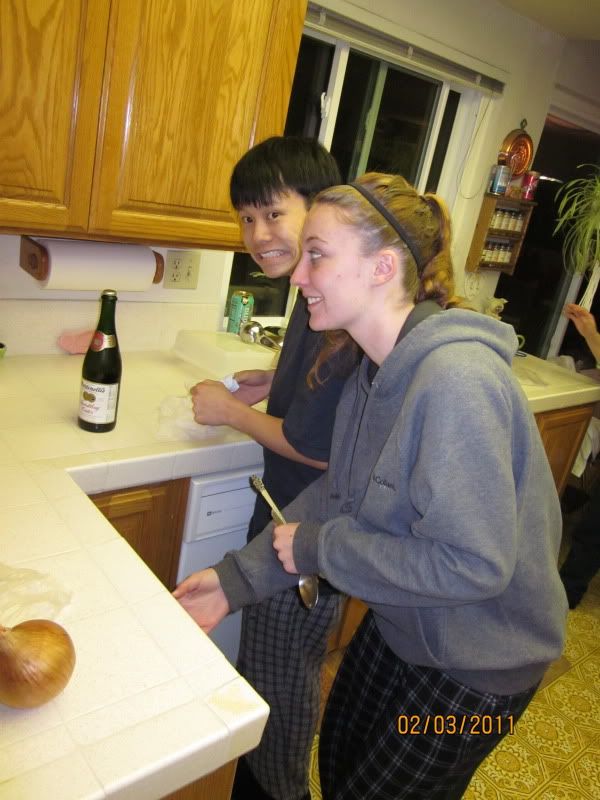 Setting the table
Full meal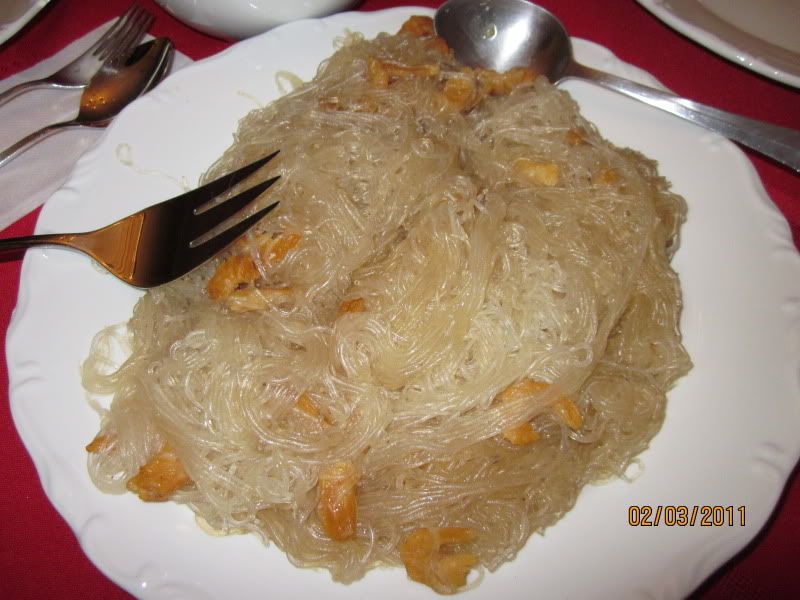 Thy foon (not really sure what it's called in English) with dried shrimp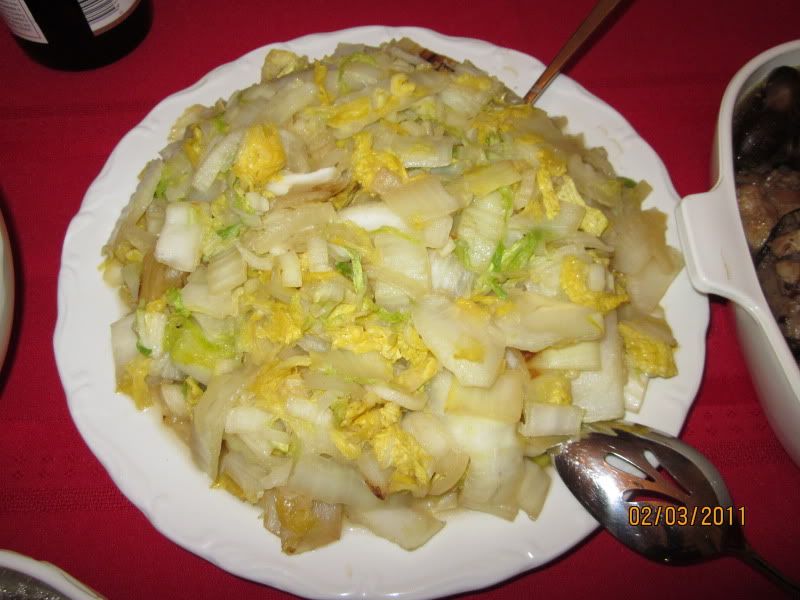 Stir-fried Napa cabbage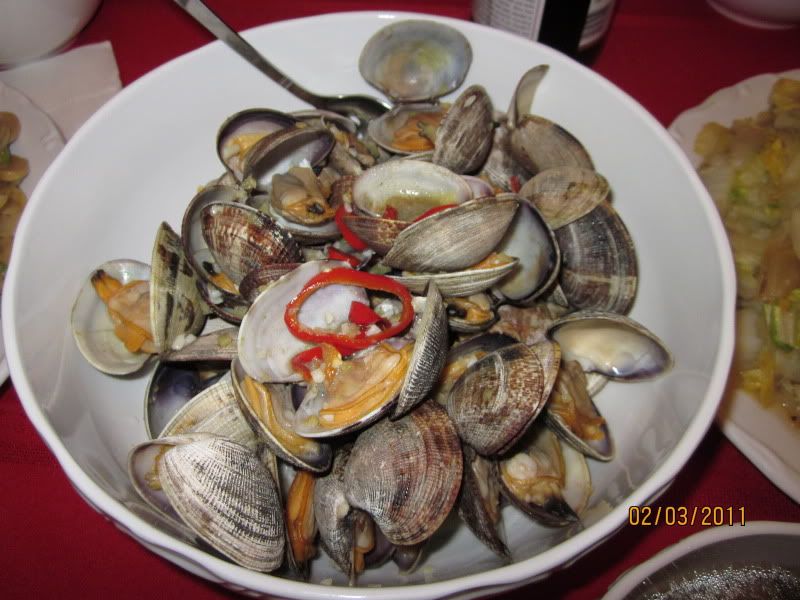 Chinese style clams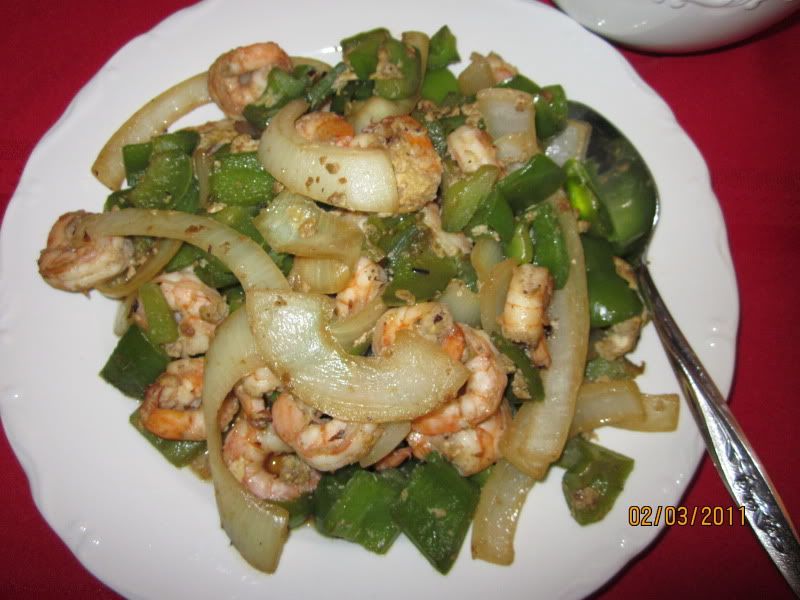 Shrimp with veggies in black bean sauce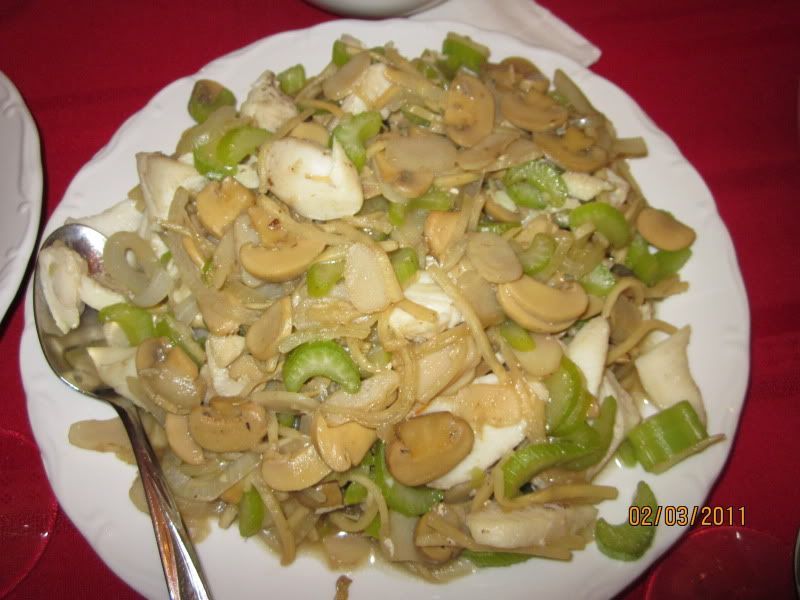 Filet of fish with mushroom and bamboo shoots
My plate
Cheese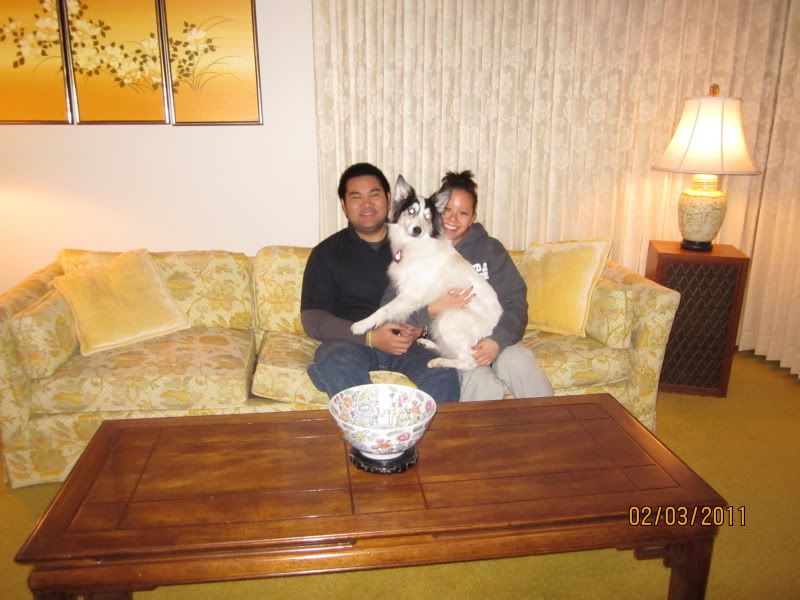 We captured Emmy for a picture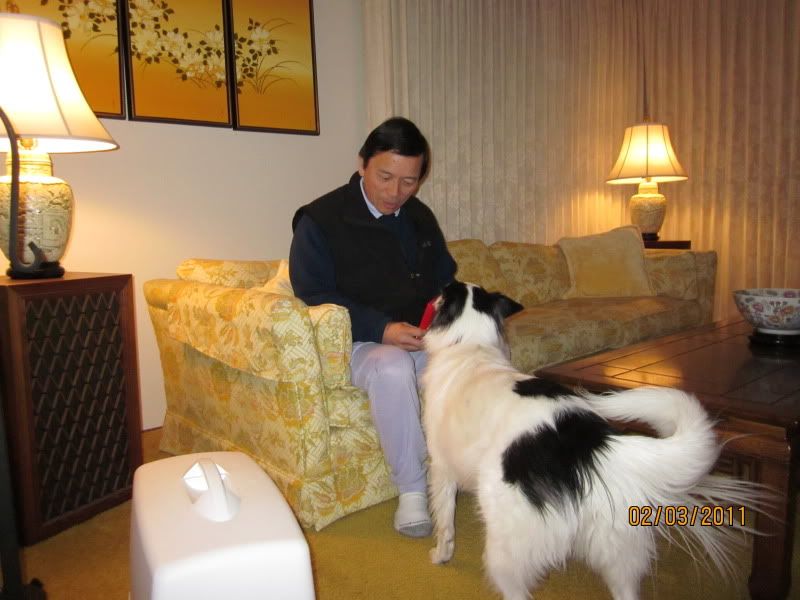 Gong Gong giving Emmy hong bow with chicken treats in them.