Yesterday I spent the last few hours of my work day cleaning out all of the old things from under our bathroom sinks. Holy moly, we had a lot of old stuff in there. It wasn't messy, but we just had tons of old shampoos and lotions that just needed to be disposed of. I thought that it would take me days to clean it out, but it really only took me a couple of hours because everything needed to be tossed. My mom had gone through a while back and gotten rid of a lot of the super old, turned different colors, stuff that was under there and then organized everything in neat little tubs. Her method of cleaning is much more like cleaning. My method is more like purging. We now have four or five little tubs that can be distributed around the house for our various other junk items that will be packed away and forgotten about. During my purge I found these ancient contraptions that look like they should be in the Smithsonian.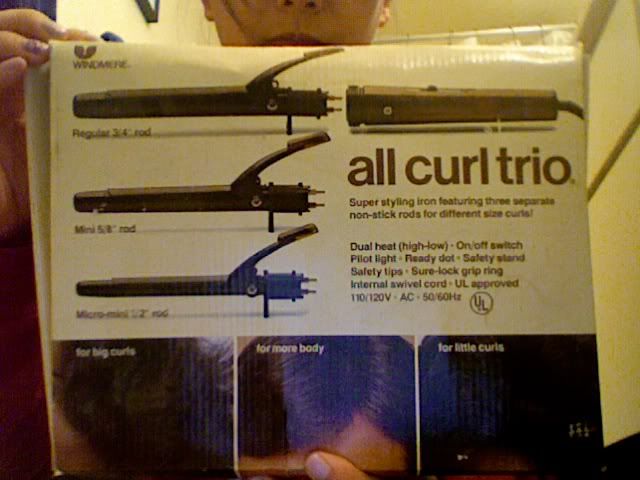 Look how itty-bitty the barrel of the curling iron is!
It would practically crimp your hair!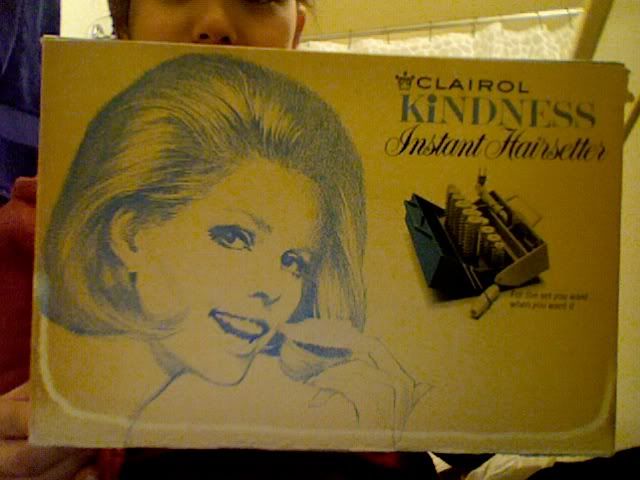 Christopher is going to try to sell these circa 1967 hot rollers on ebay.
To go along with this set I also found one of those hair dryer caps that you put on your head and run the hairdryer though a tube to dry your hair. I tossed that without a second thought. Afterwards when I told my mom about it she said, "Oh we still have that? That would take me two hours to dry my hair with." That is exactly why it is in the trash.
Now under our sinks is nice and clear. I can stack toilet paper without it falling over or being shoved in various pockets of crammed in half used shampoos and conditioners. I know it's wasteful, but if the bottle is sucked in and collapsing on itself because the product is so old (and possibly toxic by now) then it needs to go. I did salvage some lotions and put unused body sprays in the donate pile, so it's not all going to waste. I'm not sure what the shelf-life of body splash is, but if it didn't look used, I put it in the donation pile. But the half used travel sized bottles of shampoos and tooth pastes hit the trash before it knew what was coming.