This will just be a quick post so that you can see how ridiculous Nick and I are about food and portion control. Since we had a big weekend planned for a belated Valentine's Day and we wanted to watch the IBM computer on Jeopardy, Nick and I decided to stay in and make a meal to save some money.
I really wanted scallops with my dinner, but we discovered that scallops make Nick's gout flare up more than any other food. We decided to each make our own entree. I got all the scallops to myself and Nick made himself a couple of cod filets to go over spicy garlic noodles. The dinner was simple, but oh-so-good, not to mention easy on our wallets. We had everything in our pantry and freezer already so it was very budget friendly. All we had to do was salt and pepper our seafood!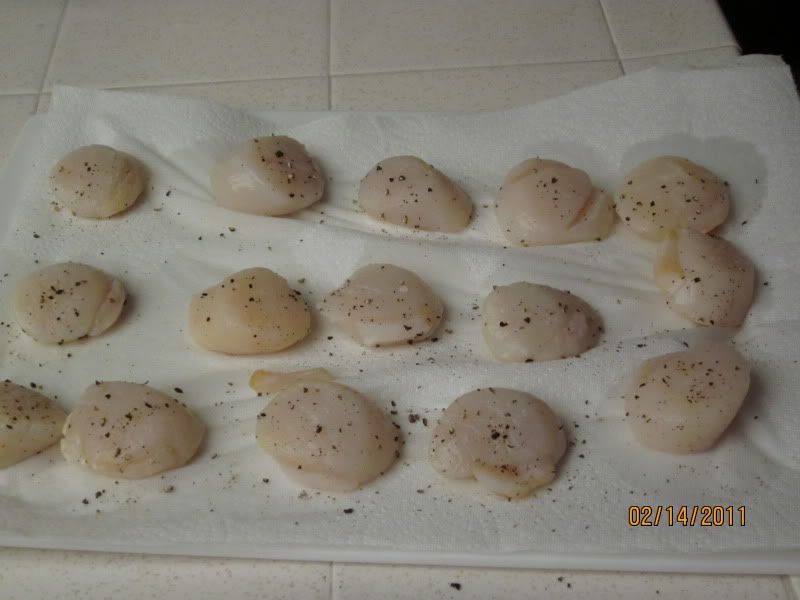 My salt and peppered scallops.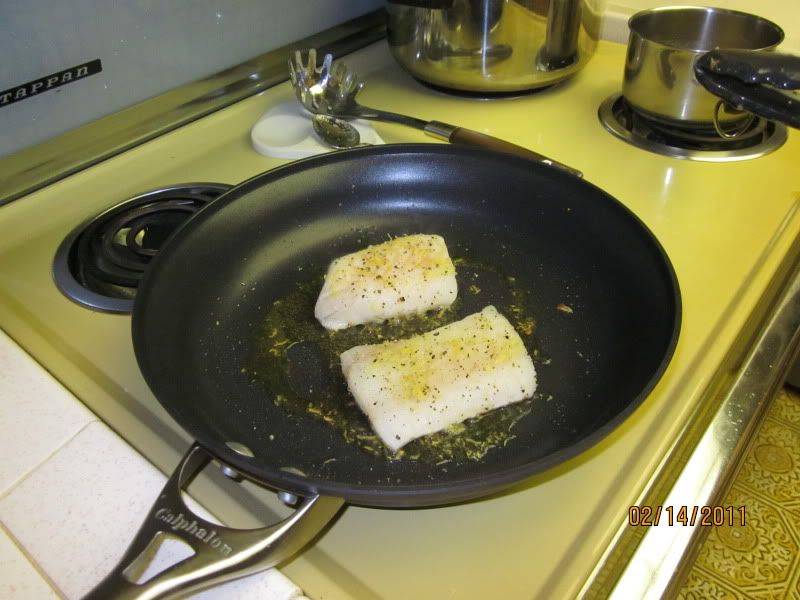 Nick's Cod with salt, pepper, and a little lemon zest.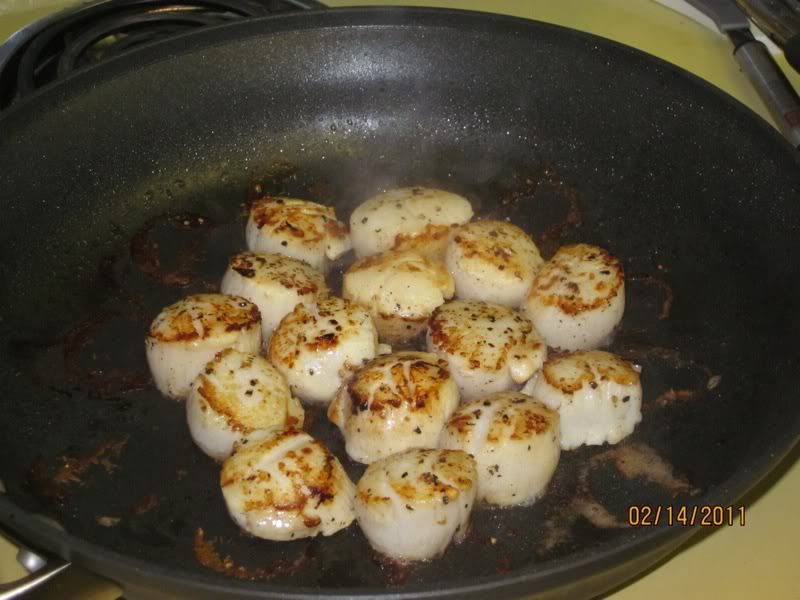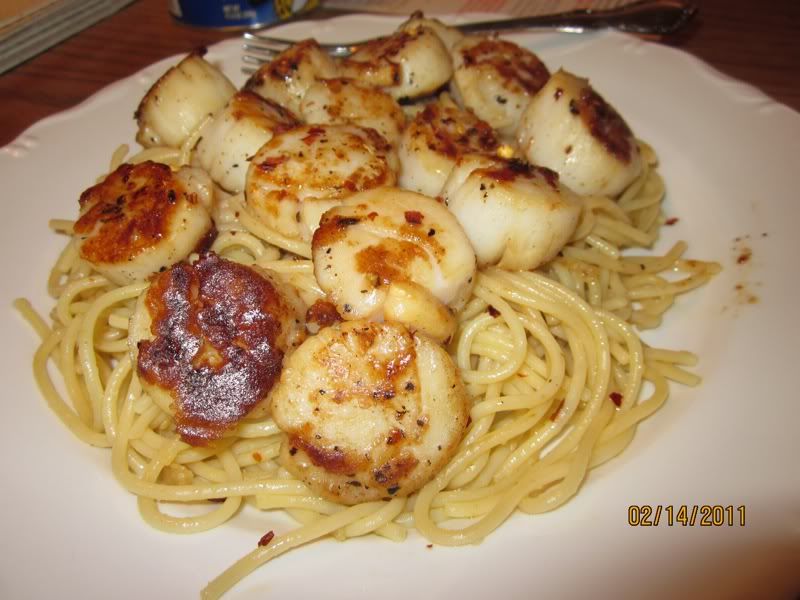 I had 15 lovely scallops in total, but Nick ate 2.5 of them.