I have been cooking pretty frequently on Sunday nights for my family. This Sunday was no exception. My mom wanted to make steak for us because my dad and Christopher were coming back from their snow camping trip. I guess she likes to make them steak when they come back from camping. They were only gone for a night and we made them our very hearty chili and cornbread to have for dinner while up there so it wasn't like they were deprived of nutrients or anything. We have been having a lot of red meat lately, so we decided on making a lasagna instead of steak.
I swear, all my mom and I did on Sunday was eat, watch tv, and eat again. What a great Sunday. I took my mom to brunch at this great hole-in-the-wall restaurant called
Plaza Cafe
that Nick introduced me to a while ago. It's a pretty itty-bitty cash only place so I haven't taken my family there before. Since I actually had cash on me, I wanted to take her. So we each had delicious giant omelets with coffee and sourdough toast. Yum yum yum!
When we got home I decided that I felt like renting a movie so I went down to CVS to the Redbox. There was a long line because this lady was reading all the titles to someone on the phone. I'm impatient so I ended up meandering to the makeup section...again. L'oreal was having a buy one get 50% off sale so I ended up getting the
Studio Secrets Face Primer
and
Hip Purple Cream Liner
. I needed those like a hole in my head, but I've used them both already and really enjoy them. Anyway, so by the time the Redbox line was gone I had been mulling over what movie to get (I had checked titles online before I went down there) and decided to get
Letters to Juliet
even though I thought that the previews looked super cheesy. I figured since it was just me and my mom we could watch a chick flick before making dinner.
I don't know why, but I checked the cream liner to make sure that it hadn't been used while still at the store but failed to check the face primer. When I got home to check out my new supplies I found that the primer had been dipped into. There was a huge glob missing in the shape of a finger. If it was just a litte finger print I would have wiped it off with a baby wipe and been done with it. This not being the case, I went back down to CVS to exchange it.
In the meantime, while I was discovering my tainted primer, my dad called home to say that they had arrived back in Concord already. It had started snowing there so they wanted to get out early and ended up getting home around 3:30. Chick flick plans foiled. When I got back down to CVS I got myself a new primer and had it exchanged with no problem and then rented
Red
so that we could watch it as a family.
Before my dad got home, I started the sauce so that it could simmer and become delicious. I usually like to make my sauce with plain old canned tomatoes, but we had so much Del Monte spaghetti sauce that I thought I'd just spruce it up. I'm not a big fan of the canned sauces because they always taste to sweet to me. The only one that I like right out of the jar is the Classico brand. I think those are really good, but they're a little more expensive than the 99 cent Del Monte. In a large pot I browned some ground beef and then added onion, garlic, parsley, mushrooms, spinach, and red wine before adding the canned sauce. Oh what a difference it made.
When I was young I didn't like ricotta cheese, but now that I'm older I've come to enjoy it. The texture no longer bothers me. This was the first time I've made lasagna with ricotta. It makes it so much better. My lasagnas are usually runny and fall apart because they don't have that binder in there. This lasagna came out perfectly. We had a perfect lasagna for a perfect family night.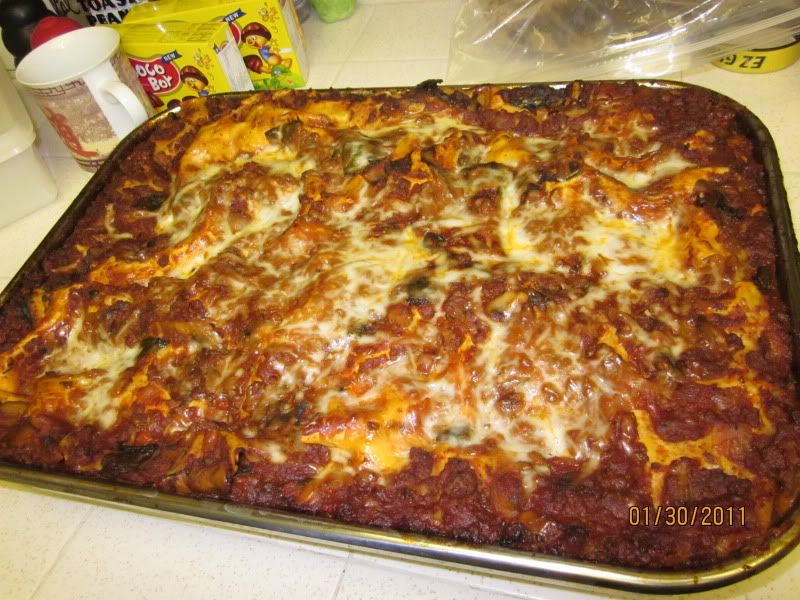 This pan can hold two whole chickens and vegetables. I have been eating lasagna for lunch every day this week and Nick even came over one of those days to help eat some. Three more pieces in the fridge to go before this badboy is done.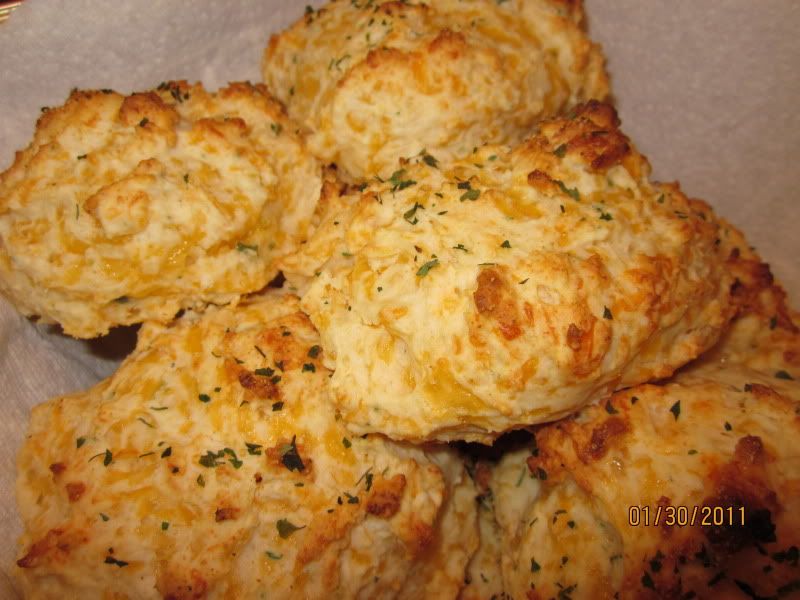 Red Lobster style garlic-cheddar biscuits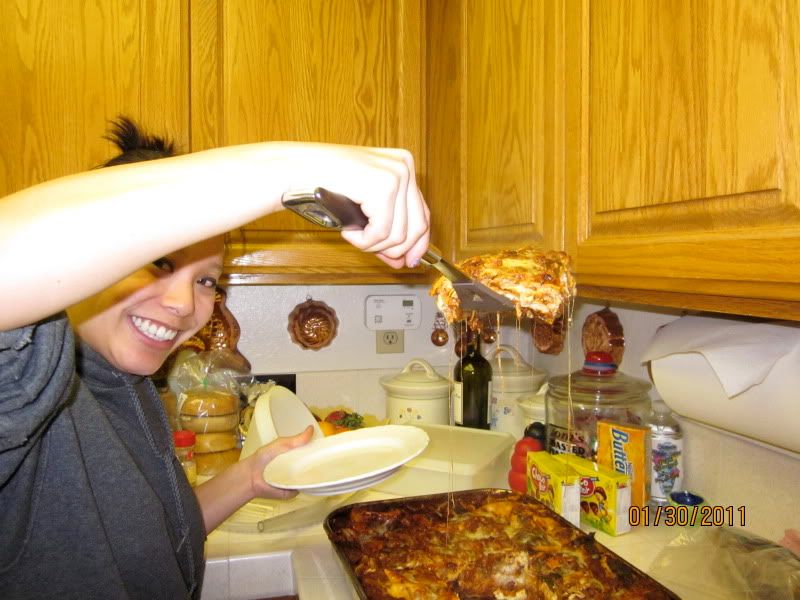 Look at that ooey-gooey cheese!
This is a giant piece of lasagna that we all managed to finish. We did use smaller dinner plates though so don't think that we at regular dinner plate sized pieces.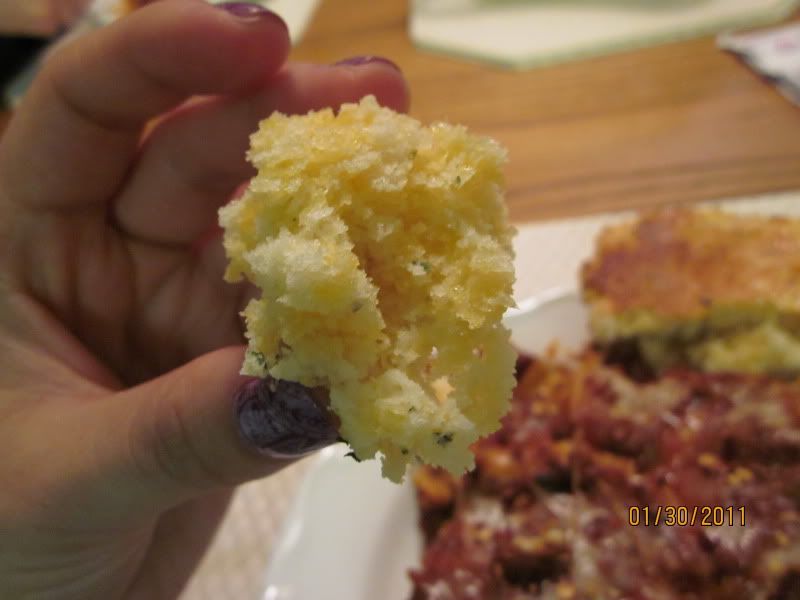 Nice moist center