My coworkers and I had planned an all day outing to Napa for lunch and wine tasting. We were having a small baby shower luncheon for my friend Genna since her actual baby shower is going to be in LA. We also planned to go to a nice dinner to celebrate my engagement. We had a very full day ahead of us to which I can express in a storybook style.
My morning started out with Nick stealing Honey Bear while I was in the shower. Christopher had agreed to watch Emmy for me so that I could do the girls day without worrying about her and Nick could go shoot a wedding. I guess Honey Bear was the replacement Emmy. We had been out late the night before at the Shakespeare theater with Bonnie and going to see our wedding dj do a gig at a local bar. Needless to say, it was difficult for me to get Nick out of bed.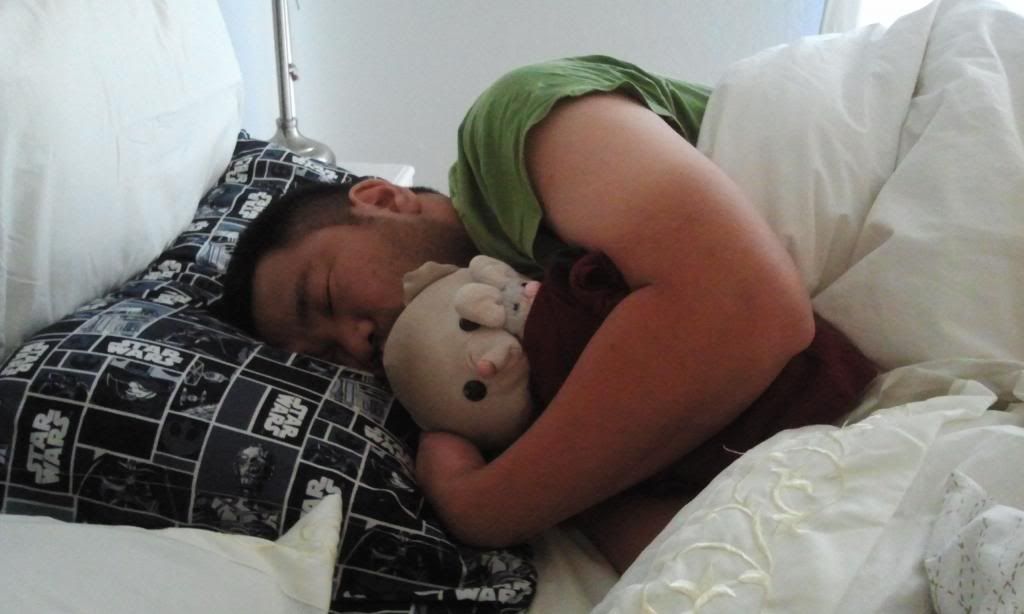 For lunch I decided to introduce the girls to
Mustards Grill
right off of St. Helena Highway. It was wonderful as always. I had a delicious lamb bolognese that was not your average spaghetti with meat sauce. It was so yummy that I want to go back for more.
Apparently this Grass is a great way to dry
your baby equipment. I saw it at Buy Buy Baby, a
store that I was very overwhelmed by, but didn't
really give it much thought. One of the other girls
gave this to her along with a pacifier with a
thermometer built in. I thought that was a pretty
ingenious idea for when baby isn't feeling well.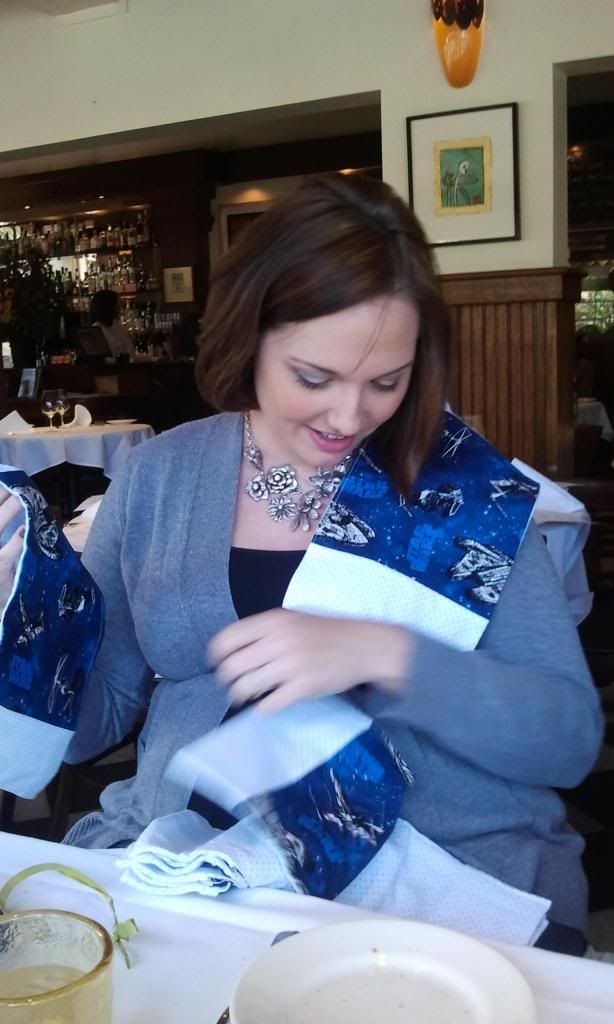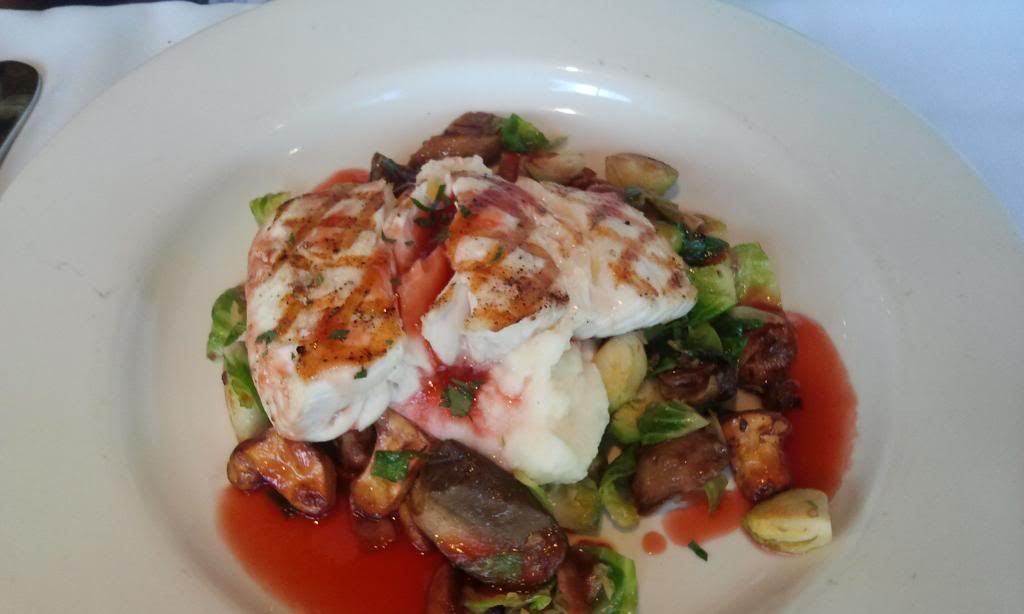 Alaskan Halibut over mashed potatoes, bacon brussel sprouts, and wild
mushrooms with a prickly pear vinaigrette.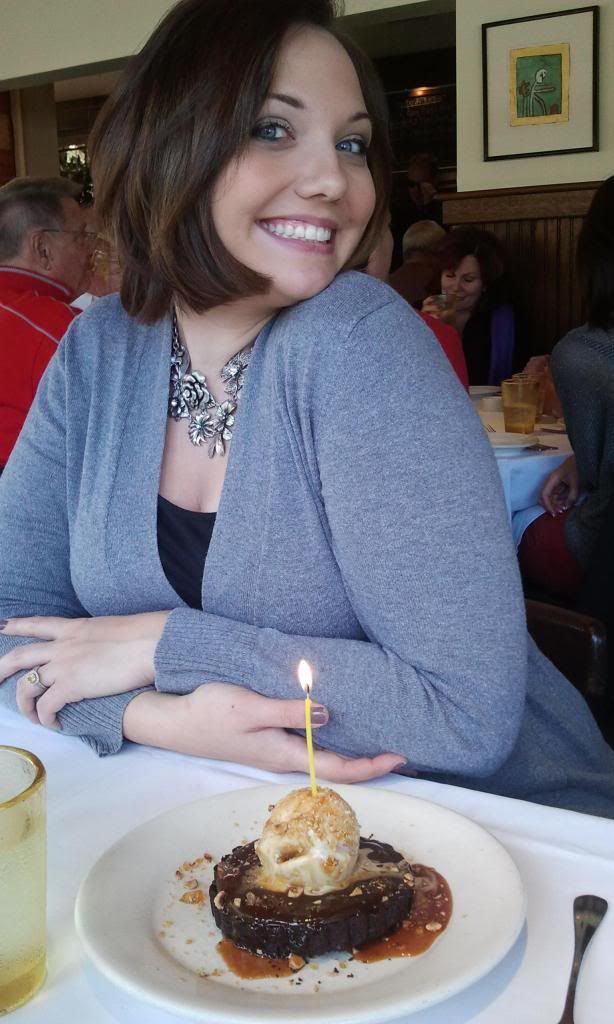 I don't like dessert much, but this warm chocolate-
hazelnut truffle tart with esperesso ice cream was
really good. The toffee they put on top of the ice
cream was a mind blowing explosion of flavors.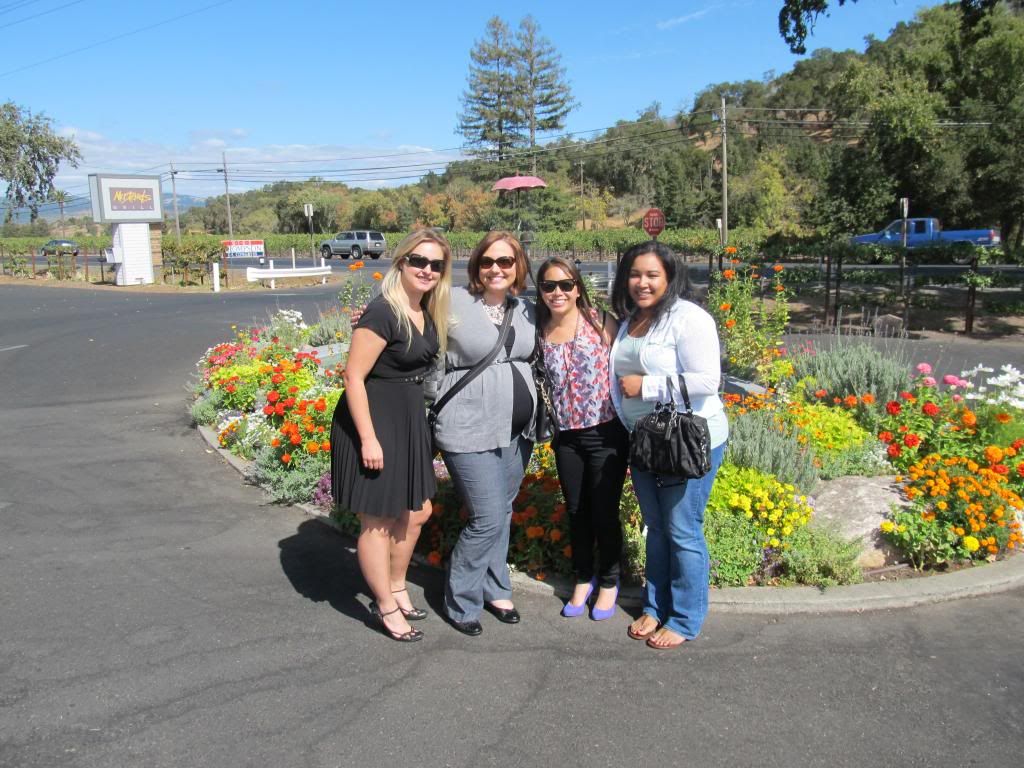 Right after lunch we hopped over next door to
Cosentino Winery
to do a round of tasting and then headed to Mumm's for some champagne tasting. Nick and I love Mumm's and have been to the
Mumm Napa
many times to pick up our favorite champagne, but I've never tasted there. I've had a bottle of their
DVX line
champagne before, but since we were tasting, I figured I'd splurge and try them all.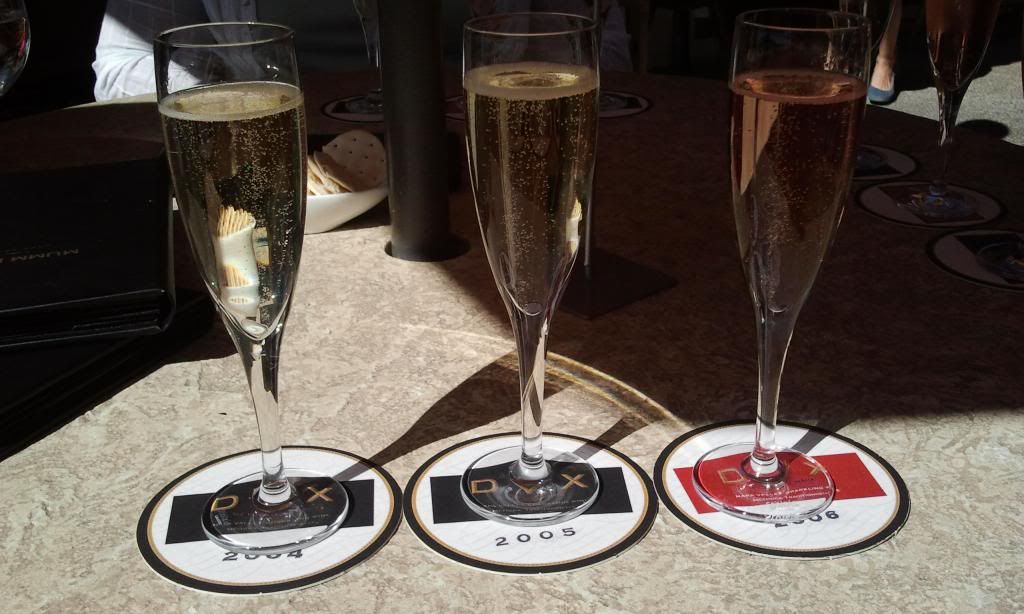 For our last stop, Genna took us to one of her favorite places in Sonoma,
Gundlach Bundschu
. I'm so glad that she did. Nick and I don't venture out much into Sonoma as much as we probably should. I really liked Gundlach and will be taking Nick in the future. You get a flight of six for only $10 and their reds are amazing. We definitely need to explore Sonoma more if all the tastings are like this. I bought Nick a bottle of Pinot Noir because it's his favorite and I thought that it tasted pretty darn good.